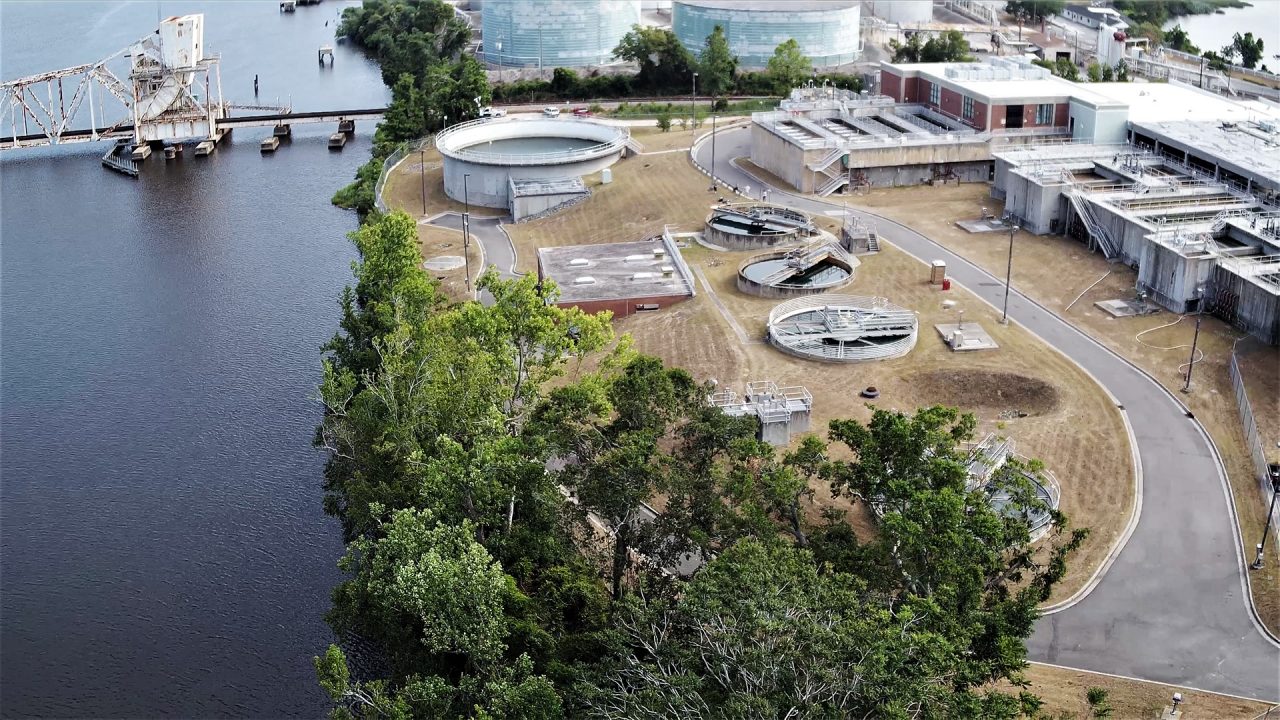 Almost a third of drinking water systems sourced from rivers, streams and lakes in North Carolina will not meet proposed federal drinking water standards.
Those 1,500 water providers would have three years to come into compliance with the U.S. Environmental Protection Agency's proposed regulation expected to be finalized by year's end.
Whatever treatment method those water providers use to meet the proposed federal rules, they're facing substantial costs — costs that will most likely be passed down to customers.
North Carolina's environmental regulators are forging a path to create state-enforceable rules on industries that release per- and polyfluoroalkyl substances, or PFAS, into the environment.
Last week, the North Carolina Environmental Management Commission was presented a timeline of the state Department of Environmental Quality's pursuit to reduce the amount of PFAS coming directly from polluters into surface and below-ground drinking water sources.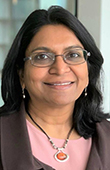 NCDEQ Assistant Secretary for Environment Sushma Masemore said regulators will provide the commission in March with a certified fiscal note, which is an estimate of the proposed regulations' financial impact on the state budget, and ask the board to consider greenlighting the department to open a public comment period on proposed rules next summer.
It's an "aggressive" timeline, she said during the commission's meeting Nov. 9 in Raleigh, but one the department is working to meet.
Masemore emphasized that the state needs to protect its drinking water sources, and make sure the water that people drink is below the primary drinking water standards.
"We need to do what we must do," she continued, to make sure surface water discharges and groundwater systems are as clean as possible. "We need to reduce the treatment costs burden of these drinking water systems by addressing those upstream discharges."
As the EPA is looking at primary drinking water standards, it's up to states to determine surface water standards by looking at upstream PFAS discharge sources, she said.
"As a result, the cost impact for those ratepayers will be reduced and so it is not a cost that's borne by one group of people that are usually downstream of such sources, but that it is borne across all contributors," Masemore said.
The EPA announced earlier this year its proposal to set limits on six PFAS in public water systems. The agency is expected to finalize limits on a combination of four chemical compounds: GenX, perfluorononanoic acid, or PFNA, perfluorohexane sulfonic acid, or PFHxS, and perfluorobutane sulfonic acid, or PFBS; and set maximum contaminant levels, or MCLs, of 4 parts per trillion each of perfluorooctanoic acid, or PFOA, and perfluorooctane sulfonic acid, or PFOS, two of the most widely studied PFAS.
Under the proposed rules, public water providers would have to monitor for those PFAS and report the results of sampling to the public if any level of PFAS exceed the proposed regulatory standards.
Masemore explained that DEQ wants to go beyond what EPA is doing and address additional PFAS specifically found in drinking water sources in North Carolina and identified in DEQ's PFAS Priority List.
North Carolina is joining other states that are developing their own regulations or addressing PFAS within their own programs because they either have manufacturing facilities that are large-scale contributors of PFAS in surface and ground waters, air and soil. PFAS do not occur naturally in the environment.
Those states are at the forefront of analyzing current and ongoing studies on the human health and environmental effects of various PFAS, of which there are thousands, Masemore said.
"As a result, those states are also proposing similar regulations that are in effect and many people are actually going back and readjusting those regulations because of the new science being brought to everyone's attention," she said.
DEQ is taking a two-pronged approach to addressing PFAS: stopping future PFAS contaminants known to have adverse human health effects from getting into the environment, and cleaning up sites the state knows exist today.
Public water supply systems provide drinking water to more than 9 million North Carolinians. There currently are 380 municipal drinking water systems in 97 of the state's 100 counties.
NCDEQ has identified 50 drinking water systems that contain elevated levels of various PFAS. Testing of those systems in 2022 revealed that 43 of those systems had concentrations of PFAS above the EPA's proposed limits.
About 1,500 or so drinking water systems that rely on groundwater sources in the state serve 500 or fewer residents. Of those, 17% contain PFAS above proposed federal limits.
Extensive private well water testing is ongoing throughout multiple counties affected by PFAS contamination.
Masemore said the state must not forget about private well water users. The department's Division of Waste Management has developed a variety of programs to support sampling and testing private wells. The state has also initiated a pilot program to assist low-income residents in covering costs to install filtration systems for wells that contain elevated levels of PFAS.
When asked whether the state has received feedback from industries known to be discharging PFAS into the environment about the prospect of state regulatory standards, Masemore said the response has thus far been "cautious and worried."
"But also many sources realize that this is part of their future. They're going to have to address it either through the state or federal government," she said.
Residents of the Cape Fear region and environmental advocates balked at the EPA's recent decision to allow the company responsible for discharging PFAS into the Cape Fear River for decades to import GenX into the state.
As first reported in NC Newsline, the agency last month notified Chemours the company could resume exportations of up to more than 4 million pounds of the chemical from its plant in The Netherlands to its Fayetteville Works facility in Bladen County to recycle or reuse the chemical.
But the EPA last week request the company pause imports, according to WRAL.
In a statement to the television station, an EPA spokesperson said that the agency "takes these concerns seriously and will review the notices that the company has provided to ensure the public remains safe."
That statement came shortly after Gov. Roy Cooper sent a letter to EPA Administrator Michael Regan earlier this month urging the agency to reconsider and reverse its decision. Brunswick County commissioner Chairman Randy Thompson also wrote Regan, asking the agency to guarantee Chemours significantly reduces the amount of PFAS going into the Cape Fear River before allowing the company to allow more PFAS into the state.
Chemours has not imported shipments of GenX into the state this year and none are en route, according to the EPA.
In a statement to Coastal Review, a Chemours spokesperson last month explained that the plant recycles GenX to reuse it in manufacturing processes "for use in applications like semiconductor and electric vehicle production."
"Reclaiming and recycling HFPO-DA (GenX) is an important circularity activity that helps reduce the need to manufacture larger volumes of new, virgin HFPO-DA," the spokesperson stated.
Clean Cape Fear co-founder Emily Donovan said in an interview last month with CRO that North Carolinians cannot trust a company that knowingly discharged PFAS into the environment for years, news that first came to light in June 2017 in a story published in the Wilmington Star News.
"This is what really bothers me for our community is that this is not a company that has a track record of proactively taking a precautionary stance with this dangerous chemical that they're making and they want to shift the burden to us, which they have been, while they made record profits for decades," she said. "I just don't have patience anymore for this company and for the loopholes that are allowed to exist. We knew six years ago that the only way a company of this size was able to get away with doing what they did for so long was because they had successfully managed to break the system to create the loopholes that benefited them."