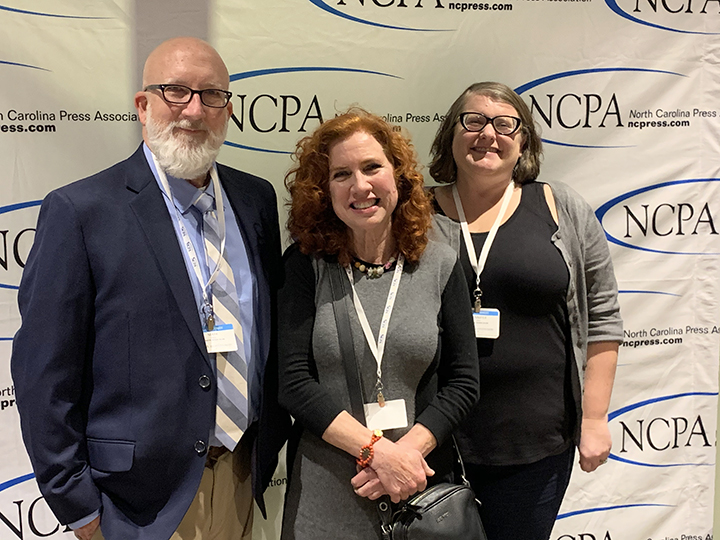 We are thrilled to celebrate 10 years of journalistic excellence by our award-winning online news service, CoastalReview.org. Since its launch in 2012, CRO has won nearly 100 awards from the N.C. Press Association, and has grown to reach over three-quarters of a million readers. Clearly, coastal issues matter.
Please join us in celebrating CRO's success by becoming a founding member of the CRO Press Club, or by putting your business in the Sponsor Spotlight. You can help us continue to deliver the news that matters for the coast.
Join the CRO Press Club: Support CRO with a one-time gift of any amount, or become a sustainer by setting up a recurring donation. Thank you to our CRO Press Club supporters!
SPONSOR CRO: In 2021, after tremendous growth in readership nationwide, we are thrilled to offer a limited number of sponsorship opportunities for individuals, businesses and groups. Sponsors will be featured on our article pages, seen by over 60,000 readers each month. Learn more about becoming a sponsor.
About CoastalReview.Org
CoastalReview.Org, or CRO, is an award-winning, daily online news service covering the North Carolina coast. We are committed to providing unbiased coverage, free of charge and we need your support to make this reporting possible.
CRO has won more than 100 awards from the N.C. Press Association, and our readership has grown to over 760,000 readers in 2020. We count on supporters like you to help make our important reporting possible.
CRO is published by the North Carolina Coastal Federation, a 501(c)(3) nonprofit dedicated to protecting and restoring the North Carolina coast, and it costs $200,000 annually to produce.
Your support will help us continue to provide highly respected coverage that readers can count on for trustworthy reporting and insights on coastal issues.
For more information contact Catherine Snead 252-675-1800 or catherines@nccoast.org.
Mailed donations may be sent to: Coastal Review, North Carolina Coastal Federation, 3609 N.C. 24, Newport, NC 28570, with a note or check memo referencing Coastal Review.