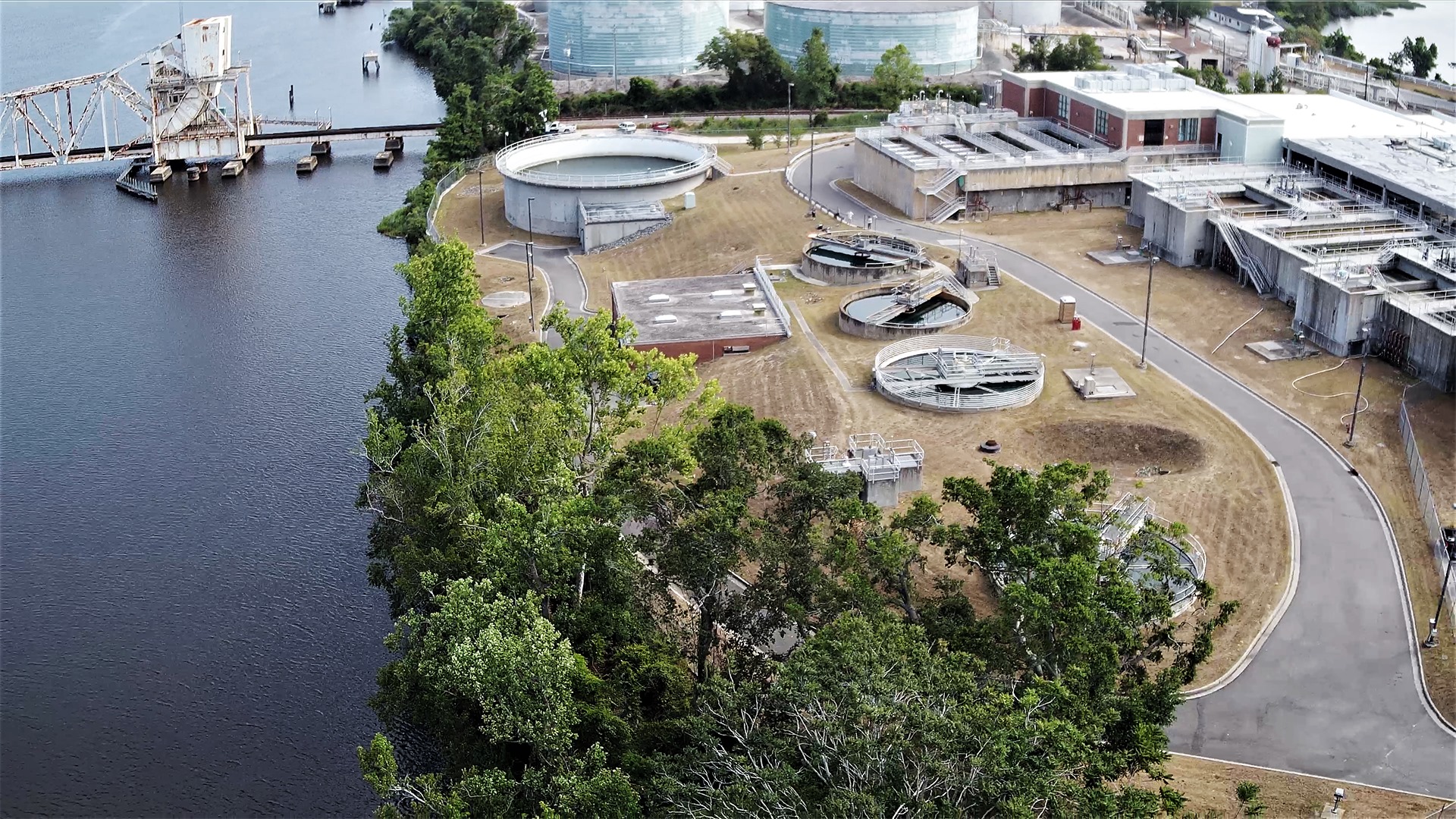 The U.S. Environmental Protection Agency estimates that between 3,400 to more than 6,000 public water systems across the country contain at least one toxic chemical compound that exceeds newly announced proposed limits in drinking water.
"Safe drinking water is fundamental to healthy people and thriving communities. We all rely on water from the moment that we wake up to make a cup of coffee to when we brush our teeth at night. Every person should have access to clean and safe drinking," said Jennifer McLain, director of the EPA's Office of Ground Water and Drinking Water.
In what has been called an unprecedented move, the agency last week announced a plan to set limits on six per- and polyfluoroalkyl substances, or PFAS, in public water systems.
Under the proposed rules, public water providers would have to monitor for those PFAS and report the results of sampling to the public if any level of PFAS exceed the proposed regulatory standards.
Water utilities found to have one or more of the chemicals above the proposed limits would have to reduce the levels of PFAS, a requirement that EPA officials acknowledged in a public webinar last week will equate to substantial costs, but one that would spare the expense to human health.
"We understand that reducing PFAS in drinking water will likely require investments in water infrastructure and we recognize that that could be a concern for many," McLain said during the March 16 online meeting. "At the federal level, we've been making unprecedented investments in infrastructure and, specifically, for emerging compounds."
Billions of dollars are available through the $1.2 trillion Infrastructure Investment and Jobs Act, a bipartisan bill that President Joe Biden signed into law Nov. 21, 2021.
McLain said $9 billion is available to help communities upgrade drinking water systems with technologies that remove PFAS.
Public water systems would have three years to comply with the new regulation after it is finalized.
Water bills of Cape Fear Public Utility Authority customers have increased as a result of a multi-million-dollar filtration system upgrade at the authority's Sweeney plant in downtown Wilmington.
The authority last year installed a granular activated carbon, or GAC, system designed to filter out on average 90% of PFAS from its raw water source, the Cape Fear River. Brunswick County Public Utilities is also spending millions in upgrades to install a low-pressure reverse-osmosis system to remove PFAS.
Nearly six years have passed since the news broke that the Chemours Co.'s Fayetteville Works plant had for decades discharged PFAS directly into the river, the drinking water source for more than a quarter-million people.
Among the chemical compounds released into the river, ground and air from the plant some 75 miles upriver from Wilmington, is GenX, the common name for hexafluoropropylene oxide dimer acid, or HFPO-DA.
GenX is one of four chemical compounds the EPA is proposing to limit in combination with perfluoronanoic acid (PFNA), perfluorohexane sulfonic acid (PFHxS), and perfluorobutane sulfonic acid (PFBS).
Alex Lan of the EPA's Office of Groundwater and Drinking Water and technical lead for the rulemaking effort explained that the agency is looking at the combined toxicity of those four chemical compounds through something called a hazard index.
The hazard index is made up of a sum of fractions used to calculate humans' exposure to levels where health effects are not anticipated to occur.
"To assist in the calculation of these values, the agency is developing a calculator tool to easily determine your hazard index results," Lan said.
Nationally, the anticipated benefits to establishing contamination limits on PFAS would lead to reduced cases of kidney cancer, strokes and heart attacks, and developmental effects in children, including low birth weight.
The EPA proposes to set maximum contaminant levels, or MCLs, on perfluooctanoic acid, or PFOA, and Perfluorooctane sulfonic acid, or PFOS, two of the most widely studied PFAS.
The agency proposed to set MCLs for each of those PFAS at 4 parts-per-trillion, or ppt.
Current scientific and available evidence shows PFAS affect pregnant women and developing babies, immune systems, increase the risk of certain types of cancers, and may result in elevated cholesterol levels, which increase the risk of heart attack and stroke.
"The science is clear," McLain said. "Long-term exposure to certain PFAS is linked to significant health risks. If finalized this new rule will significantly result in less PFAS in drinking water across the United States."
The EPA last year set a final health advisory for GenX at 10 ppt and PFBS at 2,000 ppt.
PFBS has not been found in significant concentrations in samples collected in North Carolina, but high levels of GenX have been found in the Cape Fear River.
Chemours, a spinoff of DuPont, is pushing back on the EPA's GenX health advisory. The company has sued the agency, arguing that the EPA failed to use the best available science when making its determination.
Last week's webinar was the first of two the EPA is hosting.
A March 29 webinar will be held to directly address water utilities and water professionals, Lan said.
An online public hearing will be held May 4. You must register by April 28 to make a comment during the public hearing.
A 60-day public comment period will open after the proposed rule is published in the Federal Register.
The proposed regulation is expected to be finalized by the end of this year.