Staff
Mark Hibbs, editor
Mark manages the CoastalReview.org website and coordinates news coverage. A native of coastal North Carolina, Mark joined the staff in 2015 after more than 20 years with the Carteret County News-Times. He took the reins as editor of Coastal Review in September 2016. He has won numerous awards for his reporting from the North Carolina Press Association and others. Recognition for his work includes the 2021 Media and the Law Awards of Excellence sponsored by North Carolina Bar Association for a series of stories on private property rights versus the state's coastal regulatory authority. He's a graduate of the University of North Carolina Wilmington.
Office: 252-393-8185, ext. 601
Mobile: 252-241-8778
email: markh@nccoast.org
Jennifer Allen, assistant editor
Born and raised in Swansboro, Jennifer Allen, who joined the staff June 1, 2017, graduated from Appalachian State University in 2002, picked up a second degree from UNC-Charlotte the following year and then completed her master's at UNC-Wilmington in 2008. After nine years writing and editing at the Carteret County News-Times in Morehead City, she joined the staff of the town of Beaufort in 2014 as public information officer and town clerk. She has also written for Our State Magazine and other regional and statewide publications. She lives in Morehead City with her fiancé and their lovable mutts, Z and Gus.
Office: 252-393-8185, ext. 602
Mobile: 252-723-3149
email: jennifera@nccoast.org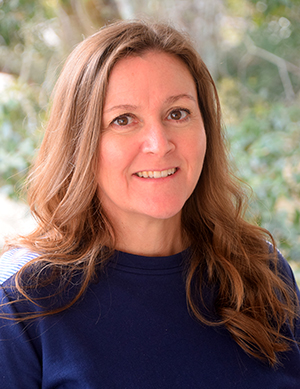 Trista Talton, staff writer
Trista Talton joined Coastal Review as staff writer Feb. 1, 2022, but she has covered coastal issues for us since our publication's inception. She is a native North Carolinian and graduate of Appalachian State University. Her career as a journalist spans more than 20 years, most of which has been reporting on issues in southeastern North Carolina. Her reporting experience includes more than 10 years of covering the military, including an embed with Marines in Kuwait leading up to the start of the war in Iraq in 2003, time in New Orleans with North Carolina National Guardsmen in the aftermath of Hurricane Katrina, and offshore patrols of New York and New Jersey aboard a Coast Guard cutter following the Sept. 11 attacks. She lives with her husband and two sons in Jacksonville.
Office: 252-393-8185, ext. 603
Mobile: 910-388-5580
email: tristat@nccoast.org
Contributing Writers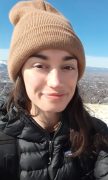 Lena Beck is a graduate student at the University of Montana, pursuing a master's in environmental science and natural resource journalism. Originally from Oregon, she lived in Washington State for seven years where she wrote for the Seattle University Spectator and Seattle Magazine. She now lives in Missoula, Montana, where she researches and writes about sustainable food and agriculture issues.
---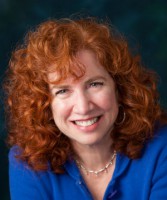 Catherine Kozak has been a reporter and writer on the Outer Banks since 1995. She worked for 15 years for The Virginian Pilot. Born and raised in the suburbs outside New York City, Catherine earned her journalism degree from the State University of New York at New Paltz. During her career, she has written about dozens of environmental issues, including oil and gas exploration, wildlife habitat protection, sea level rise, wind energy production, shoreline erosion and beach nourishment. She lives in Nags Head and covers the Outer Banks and the northeast coast for Coastal Review. [obxreporter03@gmail.com]
---

Jared Lloyd is a professional wildlife photographer and nature writer. He grew up on the Outer Banks and has spent much of his life exploring the barrier islands, pine savannahs, black water swamps and sounds of North Carolina. These days his photography and writing carry him all over the world from Africa to the Amazon, the Galapagos to Yellowstone, but the lure of the salt life along the coast keeps bringing him back to North Carolina. Jared writes frequently for Coastal Review about the intersection of the coastal environment and human history. He lives in Beaufort with his wife and son for easy access to blue water and uninhabited islands. [jared@jaredlloydphoto.com]
---

Dylan Baker Ray was raised in Greenville. His love for photojournalism began in high school where Ray worked as a photographer and cartoonist for to the school paper. After receiving a degree in photojournalism at Randolf Technical Institute, he moved to the Crystal Coast to become the chief photographer and eventually photo editor during his 15 years at the Carteret County News-Times. He has accrued more than 20 North Carolina Press Association awards in photojournalism and continues his work documenting and preserving the residents and their lives along the Southern Outer Banks. He lives in Beaufort with his wife and daughter.
---

Corinne Saunders is a freelance journalist and photographer from the Outer Banks. She has worked as a full-time newspaper reporter both in the mountains of North Carolina and by the coast. She currently freelances for several local outlets, covering everything from investigative stories to features to environmental issues.
---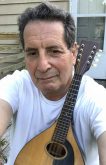 Kip Tabb is a freelance journalist living on the Outer Banks. He has covered a wide range of community interest stories and true tales of the history of coastal North Carolina, as well as environmental and related topics, for a number of publications. Along with Coastal Review, his articles have appeared in the Outer Banks Voice and Milepost Magazine. In addition to his history and environmental writing, he also writes book and music reviews. He also plays mandolin and can strum a guitar.