News Briefs
The one-woman play based on the life of Lizzie Keckley, a formerly enslaved woman who worked as a seamstress in the Lincoln White House, is in celebration of Black History Month.
Get the news of the North Carolina coast delivered daily.
Subscribe to Coastal Review
Special Report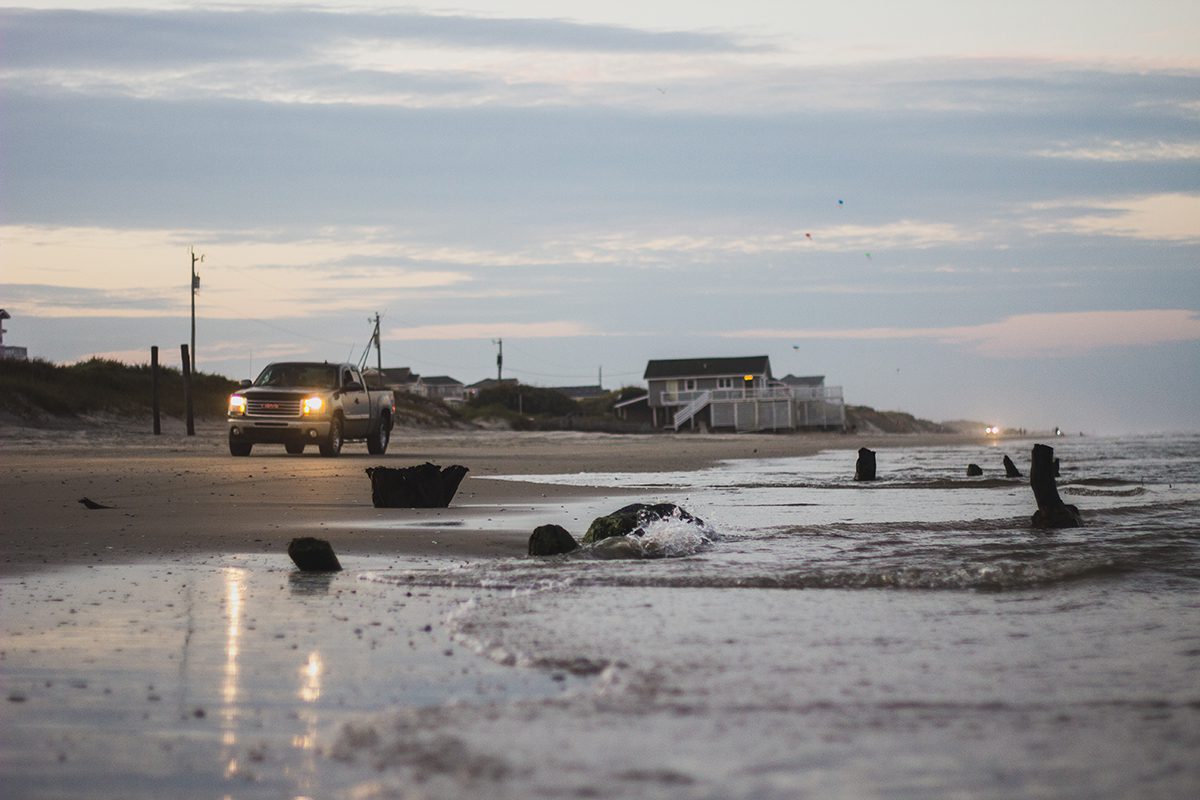 Remote and vulnerable Carova Beach highlights connections between social class and environmental impact.
News & Features
North Carolina law bars state money for terminal groins, but the Topsail Island Shoreline Protection Commission has made it a goal this year to change that law.
Science
Getting an 800-pound manatee that stranded in 2021 in Kill Devil Hills to the North Carolina Museum of Natural Sciences in Raleigh, where its bones are being catalogued for researchers, took a lot of collaboration — and dirty work.
Our Coast
In our county history series: Colonial beginnings, Civil War battles, maritime industry, fishing, tourism and coastal living among Carteret's numerous draws.
Featured Photo
A rainbow appears in the spray of a breaking wave Jan. 26 off Hatteras Island, near Buxton. West winds blow the spray offshore behind the wave, and the water droplets scatter the sunlight, allowing surfers and onlookers to see the full visible spectrum of color from certain angles.
Commentary
To make spring a fun and exciting time for boating, do some work now and improve your odds of avoiding big towing and repair bills later.
Guest commentary: The Cape Fear River and its historically important and scarce resources are rapidly being lost or adversely altered forever.
UNC student Molly Herring shares her experiences and observations from a university trip up the North Carolina portion of the Roanoke River.
A small assortment of lures can bring success in almost any inshore fishing situation.