News Briefs
"On the forecast track, the center of the cyclone is expected to approach the coast of North Carolina within the warning area Friday night and early Saturday," officials said.
Get the news of the North Carolina coast delivered daily.
Subscribe to Coastal Review
Special Series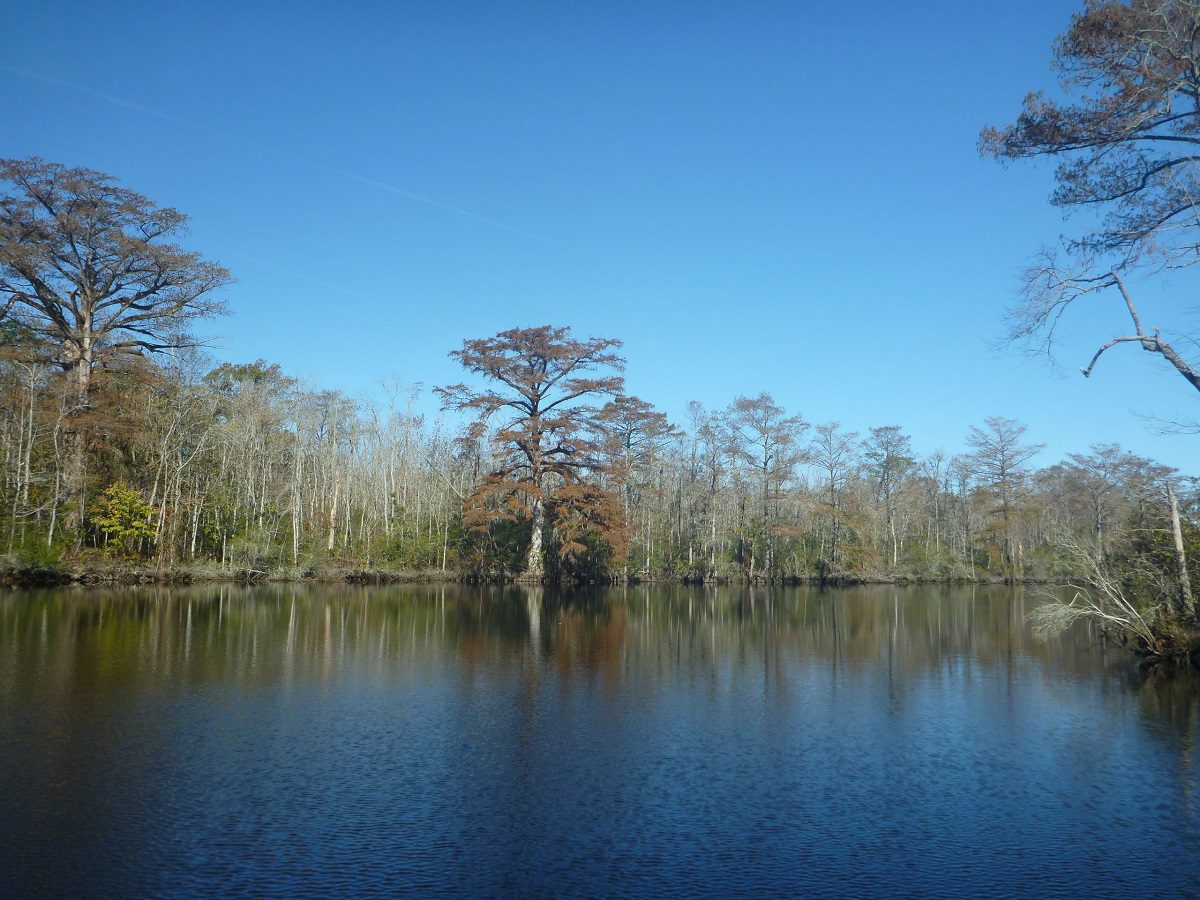 Community leaders in northeastern NC are finding new ways to better connect residents, visitors with the distinctive coastal environment.
News & Features
This year marks the project's third and final phase for the project to revive and restore the New River, which had become nearly choked to death by wastewater pollution.
Science
Rhesus macaque monkeys on an isolated island in Puerto Rico exposed to the 2017 Hurricane Maria showed molecular aging of around two years as a result, roughly equivalent to seven or eight human years.
Our Coast
Early 20th century photographs of the Waccamaw Lumber Co.'s operations in Columbus and Brunswick counties also depict an almost Wild West-like society of loggers and lumbermen.
Featured Photo
Undergraduate student Lara Breithaupt, left, stands alongside Duke University President Dr. Vincent Price as he holds a moon snail Wednesday during a tour of Duke University Marine Lab on Pivers Island in Beaufort, with Maggie Epps, secretary to the board of trustees and chief of staff to the president, and Frank Tramble, vice president for communications, marketing and public relations with the university. Also visiting were Provost Alec Gallimore and Executive Vice President Daniel Ennis. Photo: Dylan Ray
Commentary
Guest commentary: The effects of Hurricane Florence in 2018 linger today, and though progress toward resilience has been made, the recent loss of wetland protections will come to bear after future storms.
Proposed legislation, lawsuits, petitions, and other drastic efforts have been attempted that would deny coastal North Carolinians access to local seafood.
The North Carolina Real Estate Commission is now poised to consider giving home buyers the right to know a home's flood history and other flood risk information.
The U.S. Fish & Wildlife Service ruled last month that the Venus flytrap "is not facing an imminent threat of extinction now or in the foreseeable future," but the agency underestimated the increasing risks.