News Briefs
Avangrid Renewables is bringing plans for the proposed Kitty Hawk offshore wind project to the public and answering questions via a series of open houses and a virtual tour.
Get the news of the North Carolina coast delivered daily.
Subscribe to Coastal Review
Special Report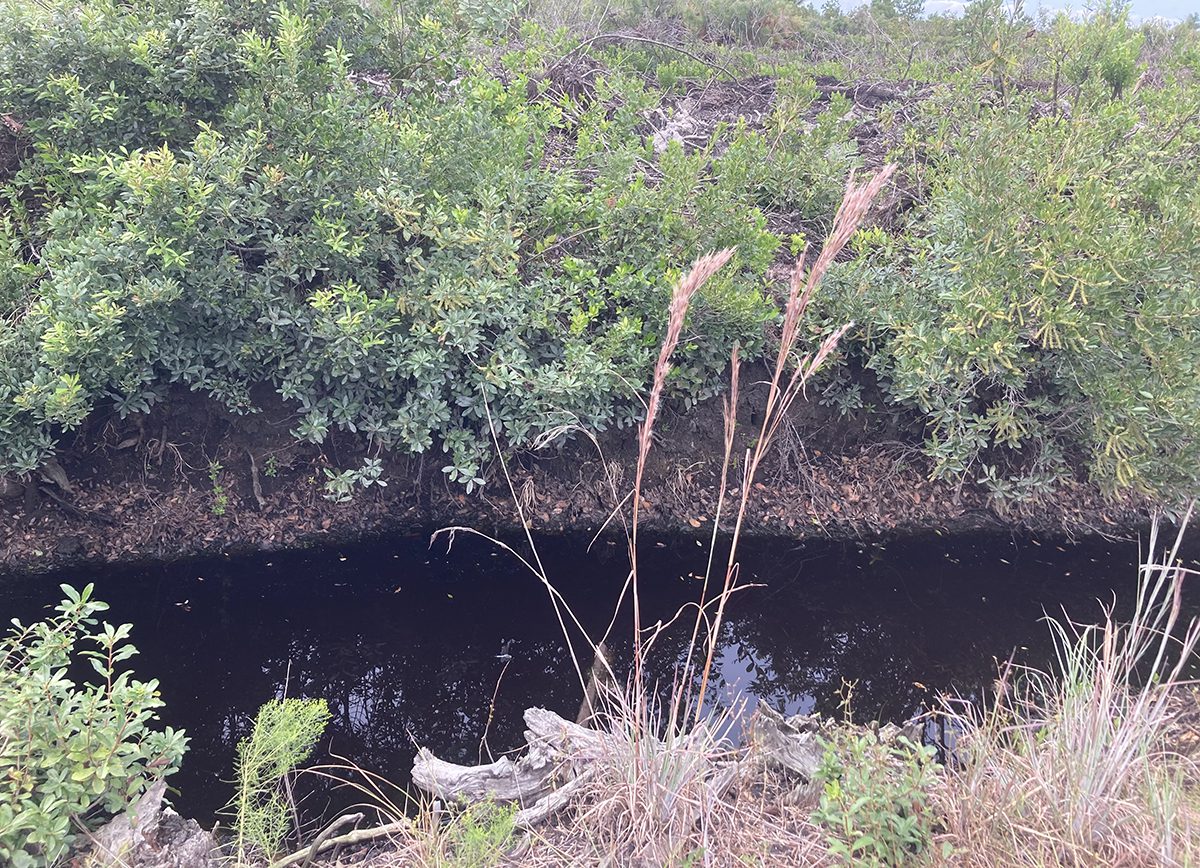 Nature's peat bogs in northeastern North Carolina were ditched and drained long ago, but rewetting and restoring blackwater habitat may be a path to trading carbon offsets.
News & Features
The proposed budget includes funding to address PFAS in drinking water sources and to support a team within DEQ to address PFAS statewide.
Science
The N.C. Museum of Natural Sciences program connects anyone anywhere who has a question about nature with specialists who have the answers.
Our Coast
After the pandemic lockdown, a friend's wedding in Madrid and a new perspective on getting outside, Luke Halton made it his mission to create a new hiking trail on the Outer Banks.
Featured Photo
A green anole, the United States' only native anole, hunts near a row of agapanthus Monday in a Beaufort garden. Photo: Dylan Ray
Commentary
The paddle from downtown Beaufort to the Rachel Carson Reserve offers "tranquility like no other" for guest columnist and N.C. Coastal Reserve Communications Specialist Jillian Daly.
While you don't need a weatherman to know which way the wind blows, March brings conditions that require anglers to plan, lest the idiot wind blows through the buttons of your coat.
To make spring a fun and exciting time for boating, do some work now and improve your odds of avoiding big towing and repair bills later.
Guest commentary: The Cape Fear River and its historically important and scarce resources are rapidly being lost or adversely altered forever.