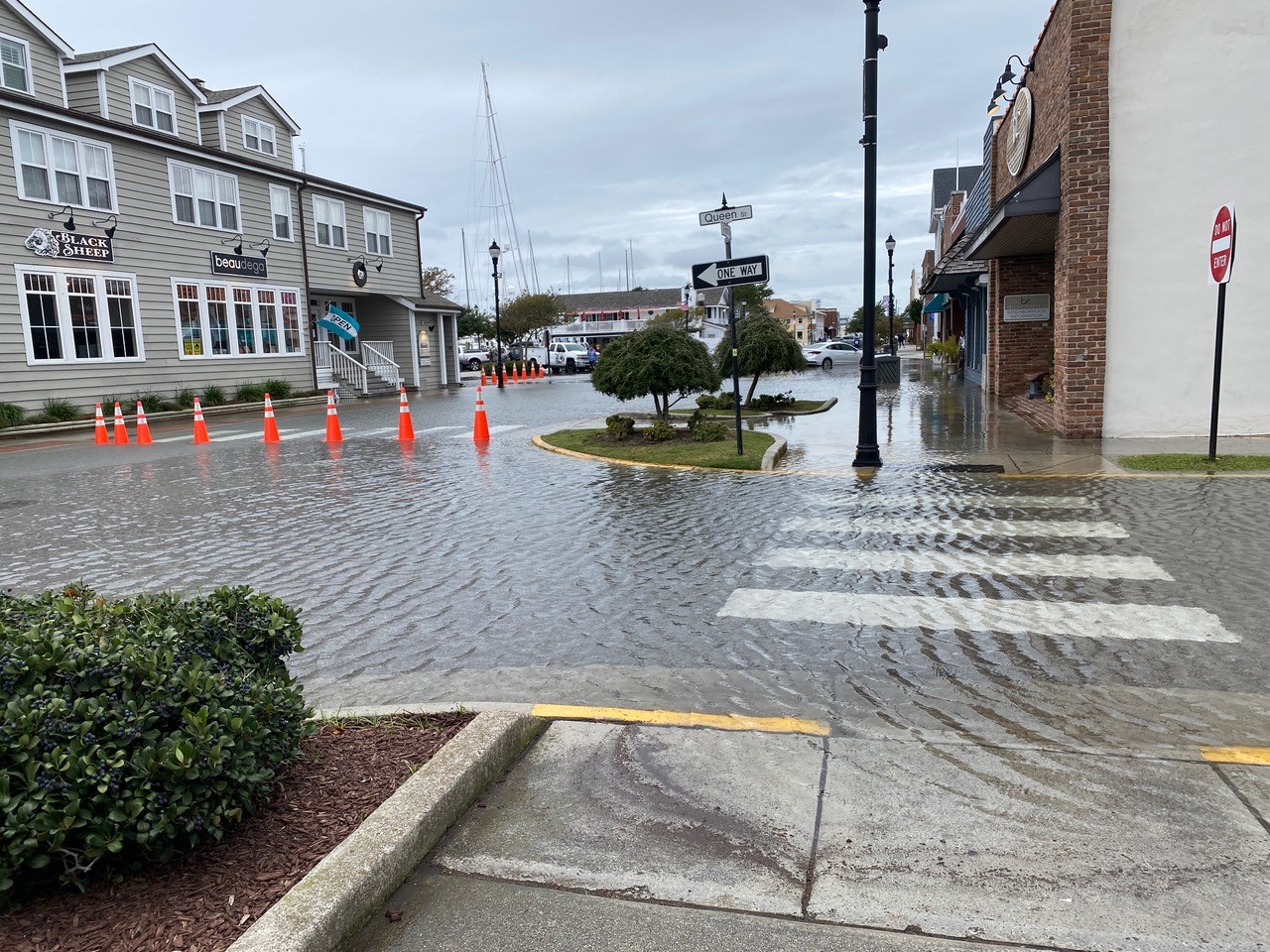 Beaufort is in the process of developing a resiliency strategy using funding through the North Carolina Division of Coastal Management's Resilient Coastal Communities Program.
Town staff will hold a Zoom meeting 5:30 p.m. Jan. 27 to update residents on the town's progress on the long-term effort being called Resilient Beaufort.
The program was created to serve as a framework for local governments in the 20 Coastal Area Management Act, or CAMA, counties to develop strategies for dealing with coastal and climate hazards. The program is broken up into four phases: Phase 1 is community engagement and risk and vulnerability assessment; Phase 2 is planning, project identification and prioritization; Phase 3 is engineering and design; and Phase 4 is implementation.
The state announced in March 2021 the 25 communities selected for funding for phases 1 and 2. Beaufort has been awarded funding to complete phases 1 and 2. Once those are complete, the town will be eligible to apply for grant funding to complete Phases 3 and 4.
During the virtual meeting, staff are expected to share details on the risk and vulnerability assessment and collect feedback. The risk and vulnerability assessment explores the impacts of sea level rise, flooding, storm surge and erosion to the town's critical assets, vulnerable populations and natural infrastructure.
The Resilient Coastal Communities Program was created through the North Carolina Climate Risk Assessment & Resilience Plan and developed by the North Carolina Division of Coastal Management, North Carolina Office of Recovery and Resilience, the Nature Conservancy and North Carolina Sea Grant.
To learn more about the Resilient Beaufort initiative, visit the webpage or email Town Planner Sam Burdick at s.burdick@beaufortnc.org.