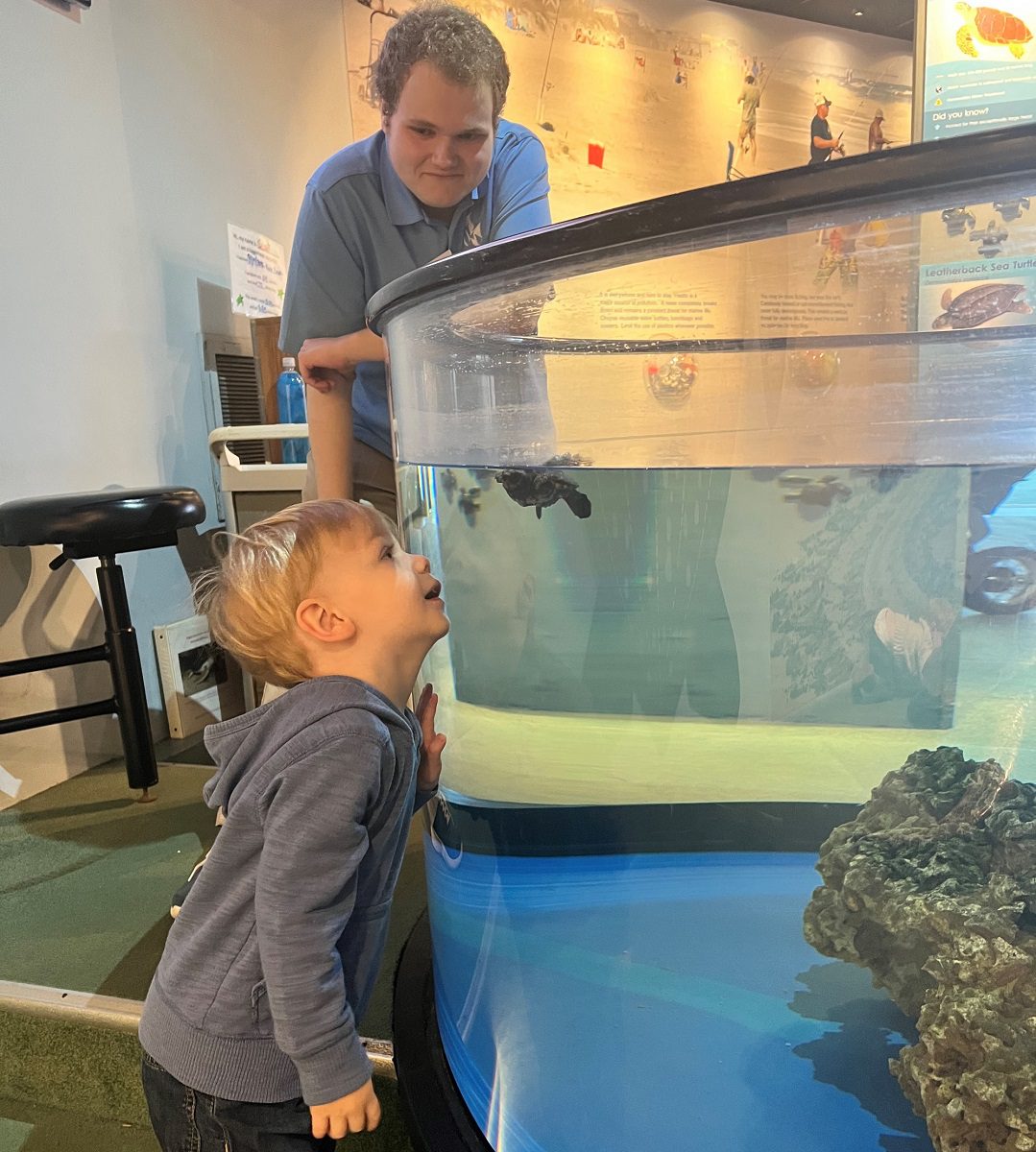 North Carolina Aquarium at Fort Fisher is recruiting teen volunteers for the coming summer season.
Volunteers will train with aquarium staff to learn about the unique animals and habitats. After training, students will engage with visitors from all over the world at the Coquina Outcrop touch pool, the sea turtle conservation habitat and at Otters on the Edge.
Registration is open at NCAFF Teen Volunteers for ages 14 to 17.
Teens will experience amazing habitats, learn from animal experts, and develop a love for aquatic environments, officials said.
The aquarium welcomed 16 teen volunteers in 2022.
The aquarium also offers a year-round program for students. These students are expected to volunteer eight hours a month for six consecutive months. This flexible program is recommended for those busy with school, work or sports schedules, out-of-town students, and students seeking year-round volunteer opportunities.
Students wishing to complete their senior project at the aquarium and be assigned a mentor must be a current volunteer, or apply and be accepted to volunteer in the teen volunteer program.
The North Carolina Aquarium at Fort Fisher is a short drive from Wilmington on U.S. 421 and less than a mile from the Fort Fisher ferry terminal. Hours are 9 a.m. to 5 p.m. daily.