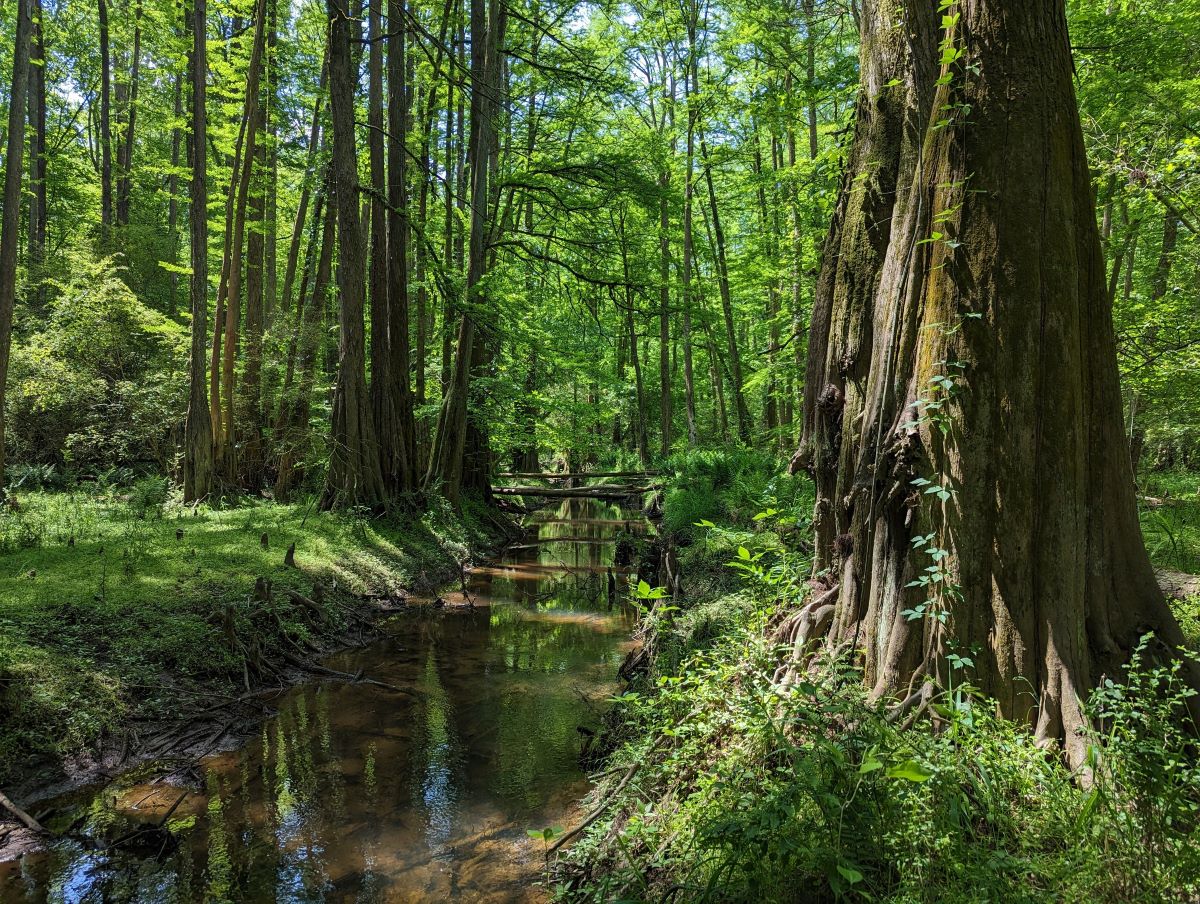 More than $45 million awarded through the North Carolina Land and Water Fund will go to projects, including several on the coast, to protect North Carolina's natural resources.
"Our natural areas, rivers and streams are critical to the health and well-being of North Carolinians and our economy," Gov. Roy Cooper said in a statement. "These grants will help protect our state's land and wetlands for generations to come."
Money from the fund, which was formerly known as the Clean Water Management Trust Fund, will go to projects to restore or enhance over 10 miles of streams, rivers, lakes, and estuaries and more than 7,000 acres of wetlands, for projects to evaluate innovative techniques for managing stormwater, and to planning projects to identify key water quality and conservation opportunities in watersheds.
"In addition to protecting water quality, these state investments will conserve wildlife habitat, preserve historic and cultural sites, enhance quality of life, and increase recreation opportunities," said Reid Wilson, secretary of the N.C. Department of Natural and Cultural Resources.
The Conservation Fund has been awarded $5 million to protect 3,900 acres along the northeast Cape Fear River, which contains part of the northeast Cape Fear River Floodplain natural area. This project would protect the last, large, undeveloped privately-owned land in New Hanover County.
The fund has been awarded $265,690 to purchase 158 acres along North River in Carteret County. The project would provide new access along the North River and possible trail connections to the Mountains-to-Sea Trail and the Outer Banks Scenic Highway. The property will be owned and managed by the North Carolina Coastal Federation.
For Worrells Mill in Hertford County, the fund was awarded $72,250 to purchase 36 acres along Hares and Institute branches, which contain the former Worrells Mill site. This project is to provide recreational and educational opportunities and connect Hertford Middle School with a neighborhood via trails.
The North Carolina Coastal Land Trust was awarded $1.05 million to purchase 587 acres along the Newport River, which contains Black Creek Wetlands natural area. The property, which also protects flight routes of Marine Corp Air Station Cherry Point, will be owned and managed by the Coastal Federation.
The Conservation Fund was awarded $200,750 for the Point Comfort tract on the Chowan River in Bertie County. The funds will go to purchase 17 acres.
Unique Places to Save was awarded $3.68 million to convey a conservation easement to the state on 978 acres along Orton Creek, including portions of the Boiling Spring Lakes Wetland Complex natural area and buffering Military Ocean Terminal Sunny Point. The property would contribute to extensive conservation efforts in the area and protect pocosin, longleaf pine, and wet pine savanna natural communities.
The Coastal Federation was awarded $964,691 to protect 786 acres along North River that contains portions of the North River Brackish Marshes natural area. The property also protects flight routes of Marine Corp Air Station Cherry Point from encroachment and is a protective buffer against pollution for the headwaters of North River — a prime location for harvesting cultivated and wild shellfish.
The Coastal Federation also was awarded $484,189 to continue the living shoreline cost-share program. The program works with local landowners and volunteers to build living shorelines at the edge of sensitive marsh shorelines.
The Nature Conservancy was awarded $137,540 to restore 7,500 acres of drained pocosin wetlands at Angola Bay Game Land in Pender County. A network of water control structures will enable managers to effectively mimic the hydrology of intact pocosins and reduce downstream storm flows.
Coastal Carolina Riverwatch has been awarded $40,537 for a Lower New River Watershed Restoration Plan. The plan will assess the threats from development, storms, and industry to surface water health in the Lower New River system on Onslow County and offer solutions to improve this ecosystem's resilience to pollution.
Sound Rivers has been awarded $251,586 to evaluate the utility of using riparian corridors as locations for regenerative stormwater convenances. A 20,000-square-foot Regenerative Stormwater Conveyance would be constructed with riparian sand seepage berms. The proposed site is on the campus of West Craven Middle School, where stormwater improvements are desired.
"The board considered 114 outstanding applications from our conservation partners for a wide variety of great projects throughout the state, from removing a century-old dam and reconnecting a huge watershed in Swain County, to protecting almost 4,000 acres along the Northeast Cape Fear River for a new park just 10 miles from downtown Wilmington in New Hanover County," said John Wilson, chair of the North Carolina Land and Water Fund board of trustees.