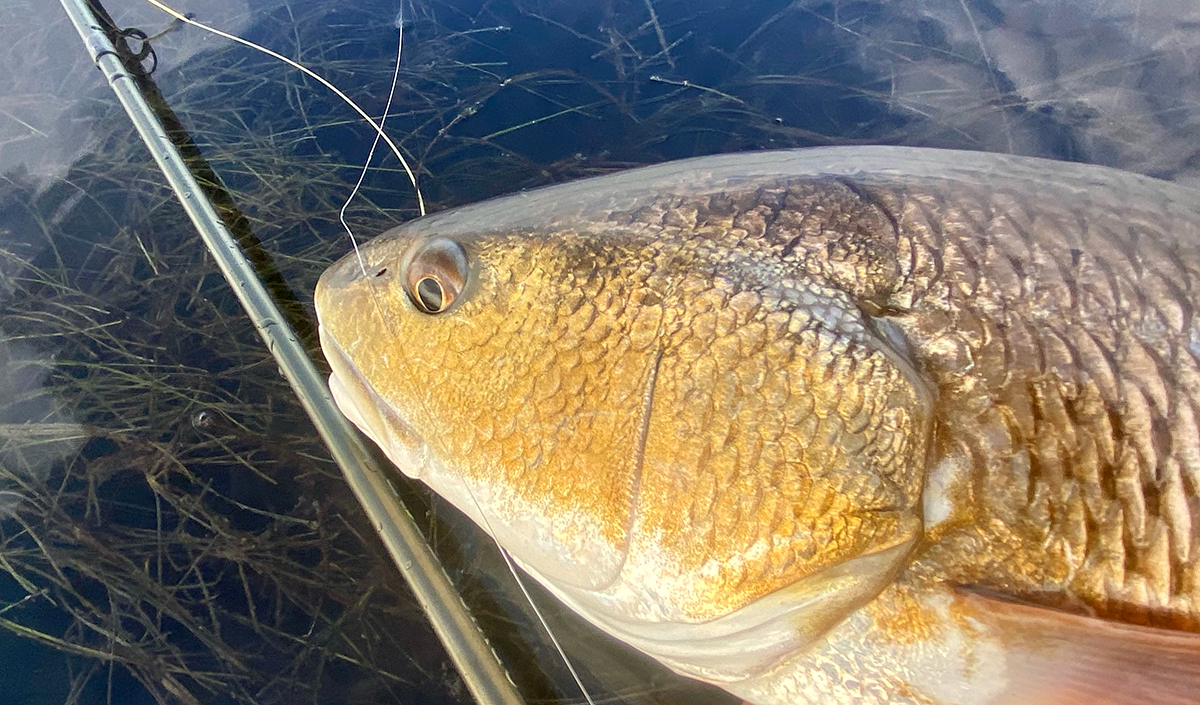 More fish advisories, this time for saltwater species, could be announced for the Cape Fear River pending the results of fish tissue samples being analyzed for dozens of human-made chemicals polluting the river.
Frannie Nilsen, a toxicologist with the North Carolina Department of Environmental Quality, said during a presentation Tuesday to the Secretaries' Science Advisory Board that she's hopeful the state will not need to add more fish from the river to the list of species found to have high concentrations of perfluorooctane sulfonic acid, or PFOS.
"We don't know what this data will say so hopefully you don't need to create an advisory," Nilsen said during the presentation. "One thing I will say is that many saltwater species do have lower PFAS and PFOS concentrations because they have a wider home range and a more diverse diet so they're not as concentrated for some of these compounds, at least based on the studies that exist in the literature."
Results of the saltwater fish tissue currently being studied will be presented to the advisory board in the late fall or early winter, she said.
Those results will wrap up a study of multiple species of fish collected from the Cape Fear River, just south of Fayetteville to the Atlantic Ocean.
It's been less than one month since the North Carolina Department of Health and Human Services released an advisory recommending people limit the amount of freshwater fish they consume from the middle and lower Cape Fear River after several species were found to contain PFOS.
PFOS is a group of related chemicals known as per- and polyfluoroalkyl substances, or PFAS, which are synthetic chemical compounds used in a host of consumer goods, including state and water-resistant products.
Nearly 280 fish from across 14 different species were collected and tested for 56 different PFAS, including GenX, a human-made chemical specific to Chemours Fayetteville Works Facility more than 70 miles upriver of Wilmington.
Under court order, Chemours has been chipping away at reducing the amount of PFAS the plant had been releasing into the river, air and groundwater.
Communities along the river had been pushing the state for fish studies since the public was made aware in 2017 that the plant had been discharging PFAS into the river for decades.
The species that were tested were specifically targeted because they are the most frequently fished and eaten from the river.
Fish were collected from one of 11 different sites along the river. Each site spanned just under 12.5 miles in length.
While PFAS were found in all of the freshwater fish tissue samples collected, PFOS concentrations were highest in bluegill, flathead catfish, largemouth bass, striped bass and redear sunfish.
PFOS was also found in American shad, blue catfish and channel catfish, but at lower concentrations.
"This is not entirely what was expected, but this is not uncommon or irregular in terms of freshwater fish samples," Nilsen said. "If you look at just the PFOS concentrations at each site for each species, they are variable, but they're not significantly different. They're variable between species, but within the species they're not so different. So, while the PFOS concentrations did look much higher than all the others, they don't vary so much between the sites in the river. This is really providing a very comprehensive data set to inform additional fish studies in the future and looking retrospectively at ones that exist in literature."
Analysis of 67 saltwater fish across nine species taken from three sites between Wilmington and the mouth of the river at Southport are starting to come in to the state, she said.
Those fish include black and red drum, Atlantic croaker, sheepshead and southern flounder. Tissue samples from speckled trout, flathead catfish and striped bass were also taken from those sites.
Virginia Guidry, DHHS Occupational and Environmental Epidemiology branch head, explained that the fish advisories do not create legal or regulatory restrictions on fish consumption, but rather health recommendations.
And while other states have PFAS-related fish advisories, she said it is difficult to make direct comparisons with those issued for the Cape Fear River.
Guidry said that, to her knowledge, North Carolina is the first state to issue advisories based on the Environmental Protection Agency's latest reference doses on PFOS, which were released in March.
"We did this so that we could base our advisories on the most current scientific data and be as health protective as we can," she said. "This uses the same science as the proposed maximum contaminant levels for drinking water supplies. The concentrations of PFOS that we found in North Carolina are similar to levels that are found nationally, but our advisory is more restrictive because we are using that new EPA reference. These advisories are important information that we want to share with the public so they can reduce their exposure to PFAS."
She emphasized the delicate balance of warning people against eating too much of the fish listed under the advisory while acknowledging that fish are an important source of nutrition and that fish are culturally significant to Native American tribes and other communities.
Guidry noted that neighboring states, including South Carolina, Virginia, Tennessee and Georgia, do not have PFAS-related fish advisories.
The state is hosting community meetings later this month about the advisories. The schedule is as follows:
Aug. 17 at Bladen Community College from 6-8 p.m.
Aug. 22 at Navassa Community Center from 6-8 p.m.
Aug. 24 virtual meeting from 6-8 p.m.
Additional information will be provided on the DHHS website.