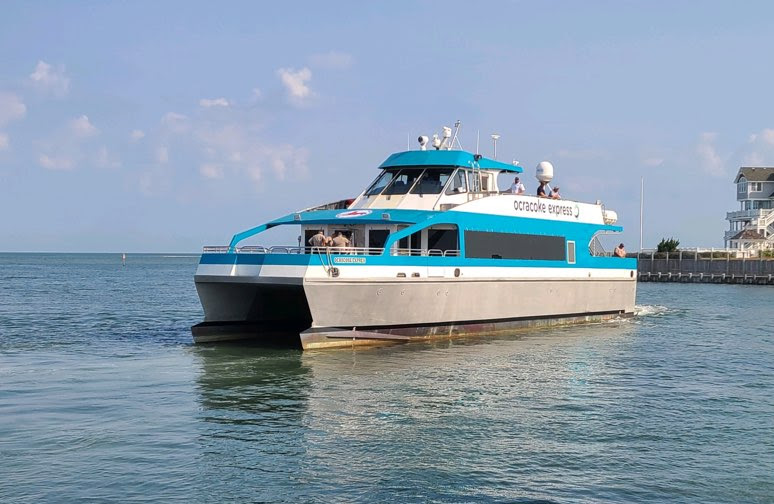 OCRACOKE – Planned maintenance of the Ocracoke Express has run into unplanned delays, keeping the passenger ferry out of service for several days longer than expected, the North Carolina Department of Transportation's Ferry Division announced Wednesday.
Officials said customers will be refunded for reservations made during the time the vessel is out of service. Customers with canceled reservations will be notified and refunds issued electronically.
The Ferry Division took the vessel out of service Tuesday for the planned work.
The Ferry Division said it will announce when the passenger ferry is ready to resume on its regular daily schedule, which includes the following:
From Hatteras: 9:30 a.m., 1 p.m. and 4:30 p.m.
From Ocracoke: 11 a.m., 3 p.m. and 7:30 p.m.
The passenger ferry takes people on a 70-minute trip between Hatteras and Silver Lake Harbor in Ocracoke Village. A free tram operated by Hyde County is available to carry people around the village to shops, restaurants, accommodations and attractions.