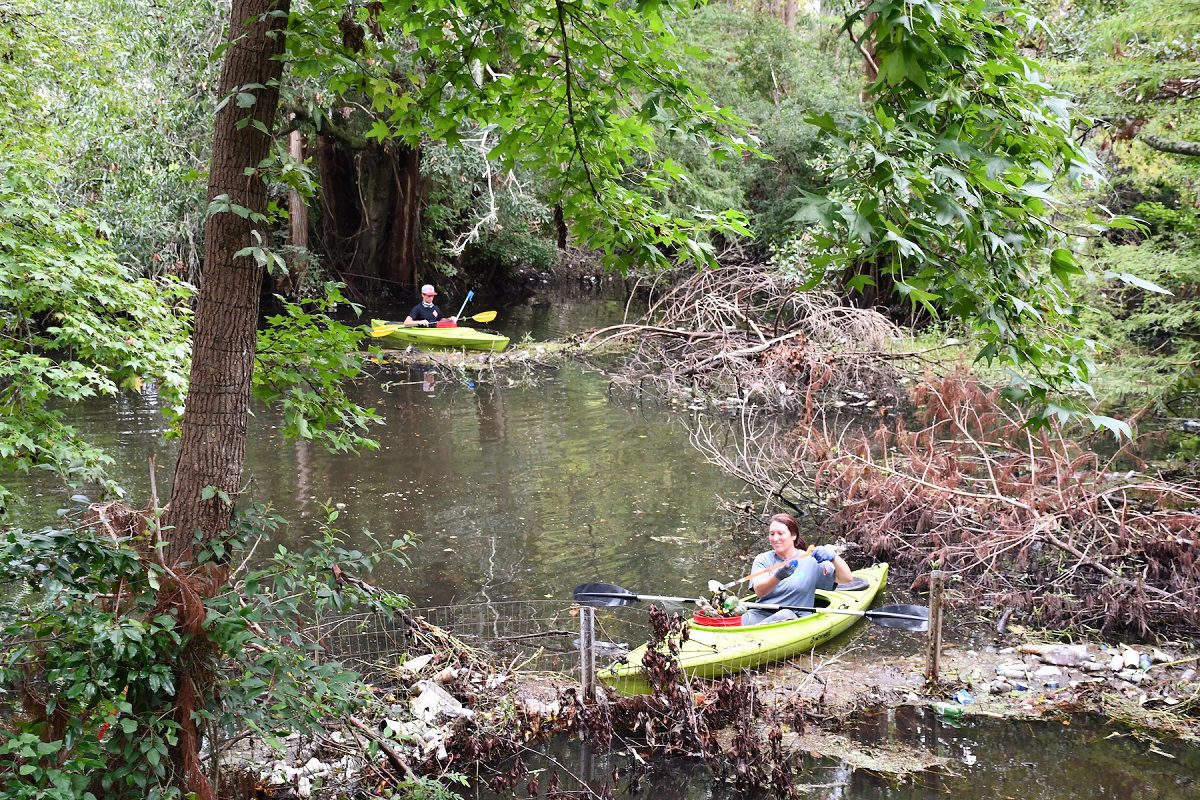 The North Carolina Aquarium at Fort Fisher and Cape Fear River Watch need volunteers for the 2023 Party for the Planet cleanup.
The event is 9-11 a.m. Saturday in Wilmington.
The organizations are focusing on the Burnt Mill Creek Watershed by cleaning up McCombers Branch.
Volunteers can participate by kayak or on land.
To clean up by land, volunteers should meet at the intersection of North 13th and Rankin streets, Wilmington, and wear waterproof boots as accessing the area will require walking through the creek.
The cleanup by kayak meeting spot is at North 11th Street, Wilmington. There will be kayaks for volunteers or they can bring their own.
"We are excited to work with (the North Carolina Aquarium at Fort Fisher) and community members to remove litter from this important stretch of the Burnt Mill Creek Watershed and to keep our urban waterways clean," said Rob Clark, water quality programs manager with Cape Fear River Watch.
Most marine debris come from the land as it enters waterways, like the Burnt Mill Creek. The continued focus on the Burnt Mill Creek Watershed is part of the Cape Fear River Watch's Second Saturday Cleanups in partnership with Keep New Hanover Beautiful. Second Saturdays in 2002 collected more than 15,000 pounds of litter.
Volunteers will be provided trash pickers, bags, safety vests and gloves at both locations. The aquarium team will serve donuts and coffee. Volunteers should only bring reusable water bottles — no single-use plastic — and use environmentally friendly sunscreen and bug repellant.
"Partnering with Cape Fear River Watch for Party for the Planet is a great way to leverage our collective focus on the environment to make a real difference, while inspiring the community to take action on this cleanup day and every day," Casey Radley, aquarium environmental educator, said.
Volunteers are encouraged to sign up at NCAFF and CFRW Party for the Planet Cleanup. Cleanups are weather dependent. Volunteers can look for updates and cancellations at CFRW Facebook and Twitter.