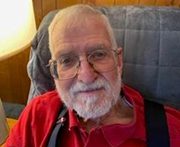 Richard Steven "Rick" Shiver, a former manager and supervisor with the state's environmental agency office in Wilmington, died earlier this month. He was 74.
Shiver, who died May 1, was employed at the North Carolina Department of Environmental Quality, and its predecessor, the Department of Environment and Natural Resources, from Aug. 1, 1973, until his retirement July 31, 2011. He was an environmental program manager and an environmental program supervisor III during his tenure with the agency.
He was also an active member and supporter of the Lower Cape Fear River Program, an academic-government-industry-community partnership administered by the Aquatic Ecology Laboratory at the University of North Carolina Wilmington Center for Marine Science.
Shiver was born Sept. 1, 1948, in Quantico, Virginia, to Clements Wright Shiver and Marian Brock Shiver. He was preceded in death by his father.
He is survived by his wife, Sharon "Nickie" Shiver; mother, Marian Shiver; brother, Wayne and his wife Lydia Shiver; son, Matthew Shiver and his partner, Sarah Zachary Sloan and her children, Evie and Emily; son, Joshua Shiver and fiancée, Morgan Cooper; grandchildren, London Marie Shiver and Lillian Kaye Shiver; niece, Erin Lubin and nephew, Brian Shiver.
His funeral was Tuesday in Wilmington.
Condolences may be sent to the family at www.coblegreenlawn.com.