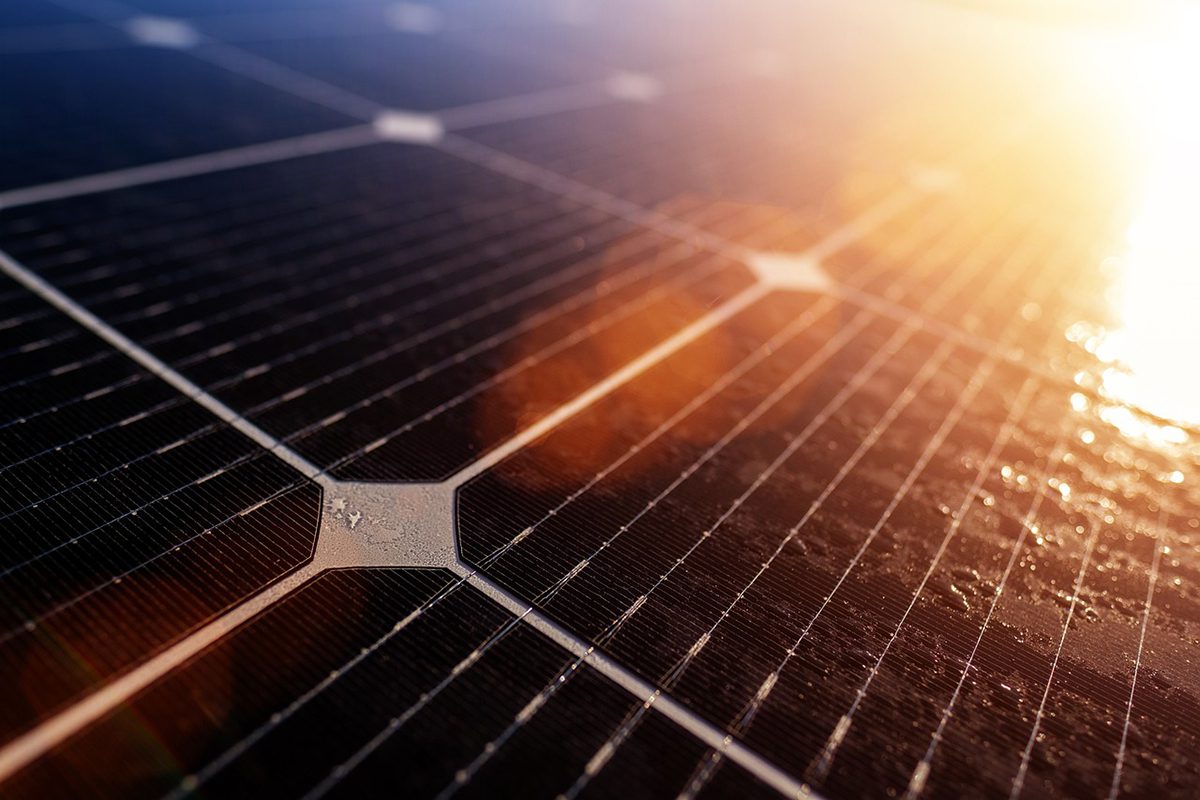 "What happens to solar panels during a hurricane?"
This was one of the first questions asked during a renewable energy symposium in Carteret Community College's Joslyn Hall the week of Earth Day.
Dar Hubsch, residential project developer for Wilmington-based Cape Fear Solar Systems, responded.
"Being a company based here on the coast, we are well aware that there are environmental challenges," including salty air, strong winds and storms. Those considerations play a large part in the company's choice of materials and installation methods, Hubsch explained. He noted that in the business's 15 years, they've been fortunate enough not to have hurricane damage to any of their systems.
"In the case that your system was damaged, just like damage to your roof, it would typically go through insurance and your insurance company," he said. Adding, "Something people are often surprised to find is that if the system is installed properly, it should actually make the roof more structurally secure and not less."
Hubsch, Saving Sunshine SC owner Wayne Duris in Newport, and Christian Weidner with Carteret-Craven Electric Cooperative discussed the ins and outs of solar energy during the symposium co-sponsored by the college, Croatan Group of the North Carolina Sierra Club and North Carolina Interfaith Power and Light, a program of the North Carolina Council of Churches. Also among the speakers were those who discussed offshore wind and how the state can benefit from the industry.
Organizer Penny Hooper said the symposium was offered to educate and provide coastal residents with the latest information on wind and solar renewable energy in Eastern North Carolina. Hooper has leadership roles with both organizations and the college.
"Climate change is real and we all need to do our part to understand and support a just transition to renewable energy," Hooper said.
Before adding solar, check home's efficiency
Solar energy is created when sunlight activates a solar panel. The electricity generated is converted from direct current, or DC, to alternating current, or AC, as carried by power grids. Excess power will get pushed back to the utility company's grid if there is no battery system on site. If there is, the excess energy charges the battery and that energy that can be used during power outages or at night, according to co-op officials.
Solar panels alone and connected to the grid do not work during a power outage. During an outage, utilities shut down their power grid to stop the electricity generated by solar systems from feeding the power lines that fell or that line crew members may be working on.
Weidner said he's been with the energy services group for seven of his 12 years with the utility.
He said that before owners commit to solar, they need to make sure the house or building is as energy efficient as possible.
"The first thing you want to do is make sure you have an energy audit done of your home," he said, adding that the co-op has energy auditors that can help make a home or building more energy efficient.
The second thing Weidner suggested is to get quotes from three different reputable and professional installers. "If you reach out to a company, reach out to at least three. Other than that, use common sense."
If you're considering solar, a good appliance to get is a heat-pump water heater, Weidner said. They cost $1,000 to $1,200 but the savings on energy consumption will pay for itself in seven to eight years.
Incentives are an important part of what makes solar make sense financially for folks, Hubsch explained. The federal tax credit for solar was 30% in 2019 but dropped to 26% in 2020-21. The passing of the 2022 Inflation Reduction Act made the residential and commercial solar tax credit 30% again until 2033.
Hubsch said to maximize production and for the best return on investment, install the solar panels on a south-facing roof. But that's not always possible. "We can generally make a project economically viable if it's southeast, southwest or even if it's an east- and west-facing gable roof," he said.
Duris added that the panels don't always have to be on the roof, either. He recently set up a customer who wanted solar to offset the cost of charging electric cars. The house is surrounded by high trees, making panel installation on the roof out of the question. They instead decided to mount the panels on the ground.
Ultimately, every home is suitable for solar, Hubsch said, it really depends on the homeowner's expectations of financial return.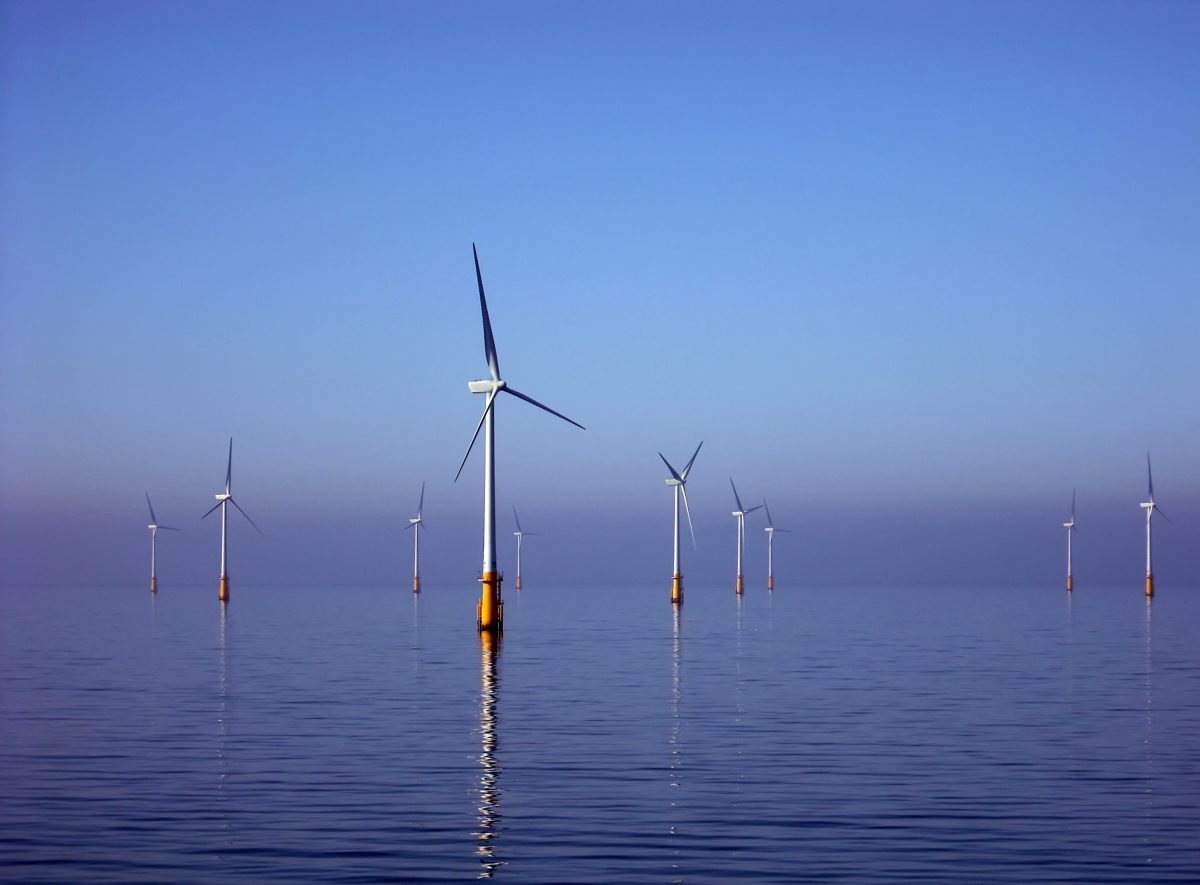 Renewable energy across the state
Carteret Community College Corporate and Community Education Vice President Perry Harker said that when Gov. Roy Cooper signed in 2020 a memorandum of understanding with Maryland and Virginia to advance wind energy, college officials began looking at ways to prepare the state's workforce.
"Our big push right now," Harker said is the training required for all wind technicians. The Global Wind Organization technician certification has five components: shipboard firefighting, sea survival, working at heights, manual handling and first aid.
Harker is a member of N.C. Taskforce for Offshore Wind Economic Resource Strategies, or NC Towers, which the Cooper administration established in June 2021. The task force works to identify economic and workforce opportunities related to offshore wind.
Also on the 32-member task force are Cassie Gavin, policy director for North Carolina Sustainable Energy Association, or NCSEA, and Karly Lohan, the North Carolina program and outreach manager for the Southeastern Wind Coalition, who both presented during the symposium.
Lohan said that conventional power stations rely on fossil fuels like coal, gas and oil that are burned to heat up water, which produces high-pressure steam that drives the turbine, and, in turn, the electrical generator.
"Offshore wind is the same concept. The difference is the main rotation is achieved through wind, which is a clean and natural resource, and that's what makes it a renewable energy," Lohan said.
North Carolina offers advantages for offshore resources, she said, including the deepwater ports in Morehead City and Wilmington, and the state's manufacturing workforce.
With offshore wind workforce development, there's more than just work for those who operate and maintain the turbines, there are numerous indirect jobs like project development, operational maintenance, manufacturing, construction, research and training. 
For example, there are more than 8,000 parts of a wind turbine. While the blades and tower would be best manufactured on the coast for logistical and transportation reasons, the remaining parts can be made anywhere across the state.
Even after projects are complete off the North Carolina coast, once the workforce and supply chain are established in North Carolina, the state's industry can support and maintain offshore wind projects along the East Coast and in the Gulf of Mexico.
Officials pointed to the North Carolina Ports Authority property at Radio Island as one of the state's possible advantages. Work is underway to determine what the potential lifecycle could be for the 150 undeveloped acres. She said that their research shows that while the project would cost millions of dollars, it would create thousands of jobs.
Lohan said that officials expect Radio Island to ultimately be developed, "We would like that to be offshore wind."
Gavin noted during her presentation that consumers don't have to choose between a strong economy or clean energy.
"You can actually have both and they can support each other. Clean energy is a major driver to the state's economy," she said, adding that polling shows that across the political spectrum, most people generally support clean energy.
As the power sector is fed more by solar and wind, "that means all of the other sectors become cleaner as well," she said.
Hooper told Coastal Review that feedback she had received on the symposium was positive.
Lohan's information on the potential for Radio Island's participation in the offshore wind industry "is crucial to our local population and meshed well with Harker's talk on positioning the college the trades that will be necessary locally if this comes to pass. There is currently $50 million in the governor's budget for a feasibility study looking at the environmental impacts of such usage of Radio Island," she said.
The ports of Morehead City and Wilmington are ideally suited to serve important roles for the manufacturing, installation, and service of offshore wind turbines, which is expected to grow to an over $140 billion industry by 2035, Hooper said.