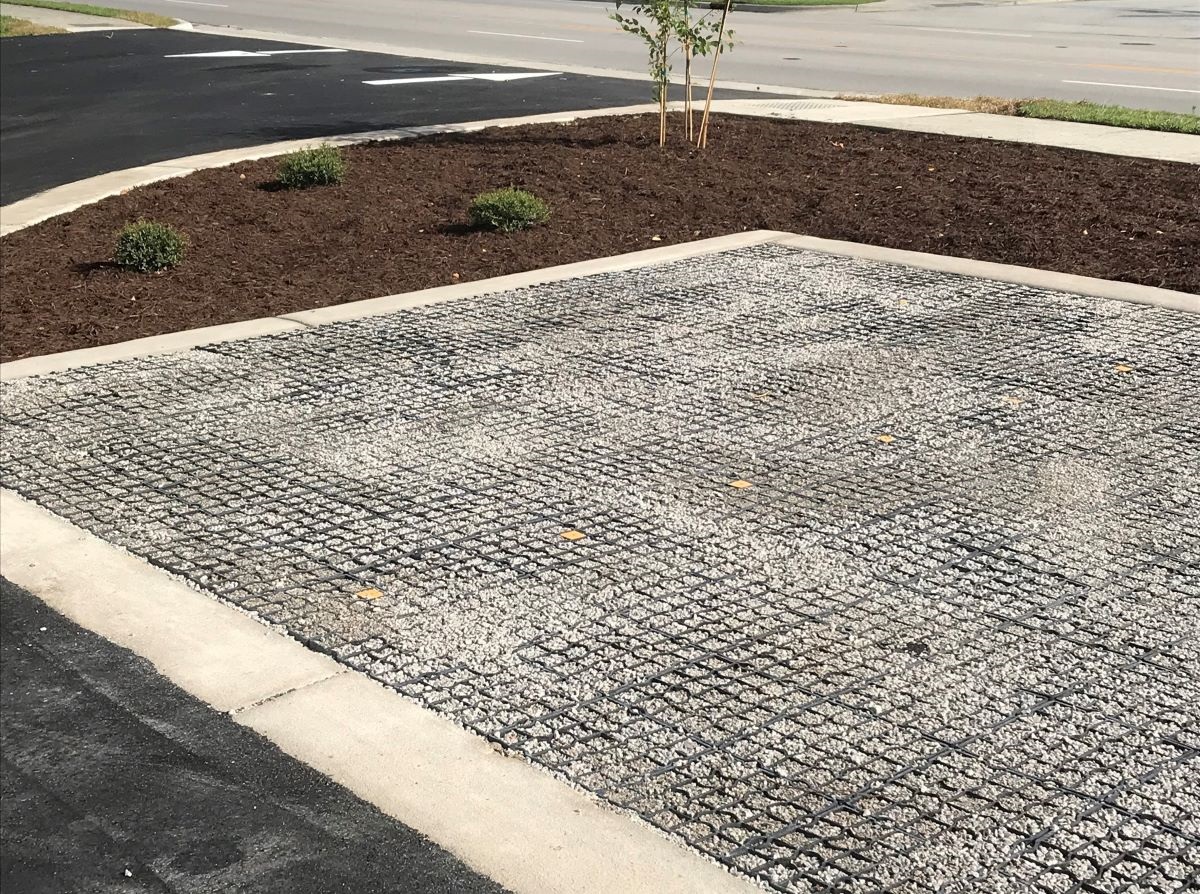 State officials recently announced that $1.3 million in federal funding is available for watershed restoration projects.
Local governments, agencies, nonprofits, educational institutions and communities in areas with a state-approved watershed restoration plan have a little more than a month to get their application together for the grant to help improve and protect water quality.
The funding is provided for in Section 319(h) of the federal Clean Water Act, a provision typically called the 319 Grant Program.
The U.S. Environmental Protection Agency funds projects designed to reduce nonpoint source pollution, such as stormwater, and the Division of Environmental Quality's Division of Water Resources selects the qualifying applicants that have an approved restoration plan for a water body listed by as impaired.
"The 319 Grant Program allows governments and organizations to actively engage in protecting North Carolina's water resources," said Richard W. Gannon, supervisor of the division's Nonpoint Source Planning Branch, in a statement. "Projects that incorporate climate change adaptation or benefit historically underserved communities are encouraged to apply for this funding."
Nonpoint source pollution usually comes from land runoff, rain and snow, from the atmosphere, drainage, seepage or hydrologic modification, according to the EPA. When rainfall or snowmelt moves over and through the ground it collects and carries away natural and human-made pollutants, eventually depositing the pollutants into lakes, rivers, wetlands, coastal waters and ground water.
The application deadline is midnight May 4. An interagency workgroup is to review the proposals and schedule interviews for eligible candidates in June. Awards are to be announced this summer.
About 10 projects have been awarded each year since the program began in 2005. The nonprofit North Carolina Coastal Federation, which publishes Coastal Review, has worked on 17 projects funded through the 319 program, federation Deputy Director Lauren Kolodij said.
Kolodij explained that intense rainstorms cause flooding and water quality degradation as the runoff funnels pollutants to coastal waters. "It is the greatest polluter of our creeks, rivers and sounds," she said, adding that "increased flooding from the greater frequency, intensity and duration of heavy rain events is plaguing the coast and the state. Altered hydrology from land use is contributing to the severity and impact of storms."
The EPA section 319 grant is a source of funding that communities across the state depend on to develop, design and construct restoration projects in jurisdictions with an approved watershed restoration plan, she said, adding that the funding is invaluable for communities that want to use hydrologic restoration at a watershed scale to become more flood-resilient.
The federation works with communities, researchers, local governments and state agencies to address flooding and water quality problems and priorities. Recent projects include the Bradley and Hewletts Creek watershed restoration plans in Wilmington, a watershed restoration plan in Pine Knoll Shores, a project to reduce stormwater runoff at the Swansboro Municipal Complex, and work to reduce stormwater volume on the University of North Carolina Wilmington campus, as well as in Beaufort and Swansboro.
"The plans developed by the federation and partners all share a strategy for watershed restoration that is based on maintaining or mimicking the natural hydrology of the landscape and a key component of stakeholder involvement," Kolodij said. "The plans have resulted in the use of cost-effective nature-based stormwater strategies to mimic the natural capacity of the landscape to manage billions of gallons of water, built community buy-in for a watershed approach, and provided a foundation for securing federal, state and local funding for plan implementation."
She said that science demonstrates that there are fewer flooding incidents and better water quality in watersheds where natural hydrology is protected, restored or mimicked.
The Coastal Federation has "embraced a watershed restoration framework built on the key benefits of hydrologic matching and has been implementing the framework across the coast," she added.
Dr. Bill Hunt, a William Neal Reynolds distinguished university professor and extension specialist in North Carolina State University's Department of Biological and Agricultural Engineering, told Coastal Review that he had worked on five or six 319 projects, mostly in Wilmington focusing on Bradley, Hewletts, and Burnt Mill creeks.
Nonpoint source pollution impacts many things that people who live, or visit, the coast care about such as swimming. "When we devise potentially inexpensive ways to keep pathogens out of our creeks, we open up the opportunity for currently restricted water-based activities to be enjoyed again by lots of people," he said.
He said he most recently worked on a now-complete 319 project in Jacksonville, and about 18 years ago, he worked on a project focusing on the White Oak watershed, leading to projects in both Carteret and Onslow counties.
"Much of what we have examined has been to trial practices that we know will work, but maybe not know exactly how well — and then monitor them as part of the project. The monitoring helps us determine the exact benefit these treatments can have," Hunt said.
One recent accomplishment was evaluating how well shallow media depth, shallow water table bioretention cells worked, both in Jacksonville and Wilmington.
A bioretention cell, one of many nature-based, stormwater management strategies, is an area that has been dug out and then filled with media, or specific soils, plants or grass, and is designed to temporarily hold and filter stormwater. Current state standards require no less than 2 feet of soil or plants, depending on the plant, and the lowest point of the bioretention cell must be a minimum of 2 feet above the seasonal high water table.
Hunt said that while the type of bioretention cell they used does not currently meet current state standards, the "style" of coastal-specific bioretention did well removing residual water treatment, or WTR, pollutants of both pathogens and nutrients.
The success of this bioretention cell is leading N.C. State to recommend to the Department of Environmental Quality to consider the new design for the coast, he added.
There are benefits from putting these best management practices in the ground, Hunt said. "People can see and touch their tax dollars at work. Beautifying a parking lot or creating simple infiltration zones can lead others to want to copy. That's what we are hoping for."
One of the best parts of working in coastal North Carolina are the town staff and officials. N.C. State cannot do these projects alone, and by working with staff at the city of Jacksonville or Wilmington, lots of improvement is possible, he said.
Applications must include an approved watershed restoration plan for a water body named on the 303(d) Impaired Water list as described in the Clean Water Act, division officials said. Instructions to create a plan and case studies are available on the DEQ website.
The Nonpoint Source Planning Branch approves the watershed plans required to apply for a 319 grant, after review by appropriate Division of Water Resources staff and any needed revisions to meet EPA's nine elements to develop a watershed plan.
The division can wholly fund, partially fund or not fund any proposal or any component of any Section 319 grant proposal. Availability of grant funds, amounts and award schedules are conditioned on Congressional Approval of the EPA budget and subsequent allocation to the state of Section 319 funds.