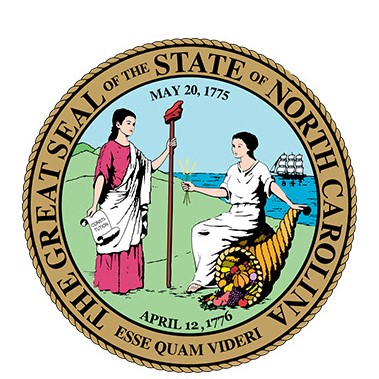 This story has been updated.
Gov. Roy Cooper has appointed numerous eastern North Carolina residents to serve on state boards and commissions.
According to an announcement Wednesday, Cooper appointed Robin W. Smith of Chapel Hill to the North Carolina Environmental Management Commission as a member with special training or scientific expertise in hydrology or water pollution control, and as chair.
Smith, who most recently served on the Coastal Resources Commission, is a lawyer with more than 25 years experience in environmental law and policy. Before starting a private environmental law and consulting firm in 2013, Smith served 12 years with the North Carolina Department of Environment and Natural Resources as assistant secretary for Environment.
Appointment effective dates were Oct. 26. Smith's resignation from the Coastal Resources Commission was effective the same day.
Also, Cooper appointed Ronna Zimmer of Wilmington to the North Carolina Arts Council as a member at large. Zimmer completed her fifth term as president of board of trustees at Thalian Hall Center for the Performing Arts in 2019. She was also appointed by county commissioners to the New Hanover County Library Advisory Board. Zimmer is a member of the board of directors of the Wilmington Symphony Orchestra.
Cooper appointed Leanna Radford of Havelock to the Global Transpark Authority as a representative of the economic development industry. Radford retired after 19 years with Fleet Support Team Logistic site lead at Fleet Readiness Center East, Cherry Point. Previously, she worked as an engineer in the Naval Aviation Depot at Marine Corps Air Station Cherry Point.
Cooper appointed Marilyn Muyshondt Graham of Leland to the Governor's Advisory Council on Hispanic/Latino Affairs as a member at large. Graham works in Multicultural Workforce Development and Outreach for Brunswick Community College, where she has helped develop bilingual programs and brought in educational grants.
Cooper appointed Cedric A. Dickerson of Wilmington to the North Carolina Human Relations Commission as the 7th District representative. Dickerson works as an insurance agent at State Farm and is vice president of State Farm Agent and Associates PAC. The congressional district includes the southeastern part of state and swath that stretches north to Raleigh.
Cooper appointed Kris Cahoon Noble of Swan Quarter to the North Carolina Marine Industrial Park Authority as a member at large. Noble is the county manager for Hyde County. She previously served as the director of Planning and Economic Development for Hyde County. Noble has also completed multiple community development and housing grant projects.
Cooper appointed Gregory L. Washington of Wilmington and Susan W. Rabon of Southport to the North Carolina State Ports Authority Board of Directors as members at large.
Washington is the international representative for the International Longshoremen's Association. He currently serves on the New Hanover County Port, Waterway & Beach Commission, and the Cape Fear Workforce Development Board.
Rabon is the vice president of Commonwealth Home Health Care and Commonwealth Document Management. Rabon also served as a commissioner on the North Carolina Utilities Commission, a deputy attorney for administration for the state Department of Justice, and as a senior assistant for administration for the governor's office. Rabon currently serves as chairperson of the Bald Head Transportation Authority.
Cooper appointed Randall Elbert Lee of Halifax to the Roanoke River Basin Bi-State Commission as a resident within the North Carolina portion of the basin. Lee previously held the position of correctional administrator of Caledonia Correctional Institution for 18 years and retired with 31 years of service. After this first retirement Lee rejoined the workforce with the North Carolina Department of Public Safety, as the correctional administrator for Polk Correctional Institute and was promoted to deputy director, retiring for a second time shortly after.
Cooper appointed Deirdre L. McGlone-Webb of Wilmington to the U.S.S. North Carolina Battleship Commission as treasurer. Webb is a branch manager with South State Bank. She retired from SunTrust Bank after more than 25 years of service.

Cooper appointed to the North Carolina Wildlife Resources Commission Michael K. Alford of Jacksonville as the second wildlife district representative and J. Carlton Cole of Hertford as a member at large.
Alford is the president of Marine Chevrolet Cadillac in Jacksonville. Alford represented North Carolina's franchised new car dealers on the board of directors of the National Automobile Dealers Association. Alford served on the North Carolina Board of Transportation.
Cole retired in 2021 after 12 years as superior court judge in North Carolina's 1st Judicial District. Prior to becoming a superior court judge, Cole spent 17 years as a district court judge in the same district. Cole was presented the Order of the Long Leaf Pine, the state's highest civilian recognition, and Friend of the Court, the highest award given by the North Carolina Judicial Branch.