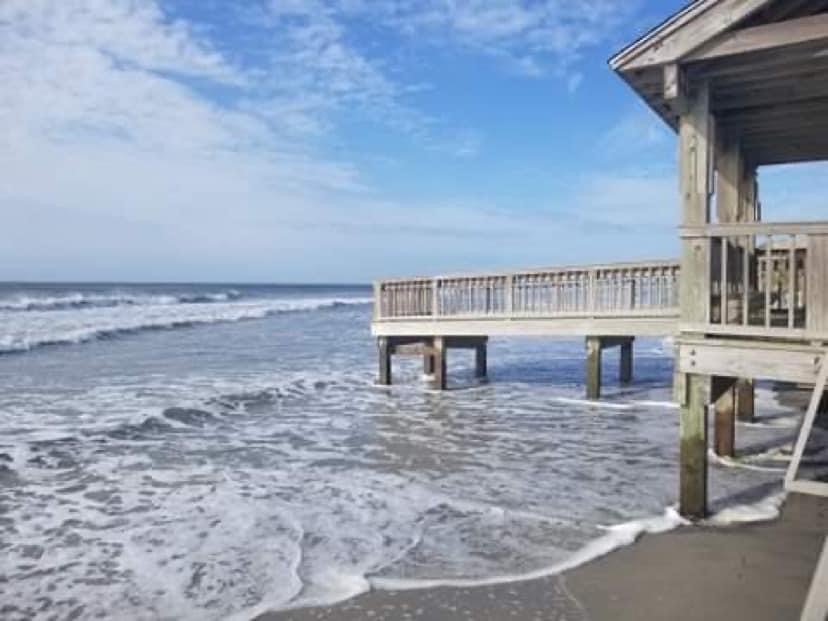 North Carolina King Tides Project organizers are asking residents and visitors to photograph this week's king tide — extreme high and low tides events of the year — through Tuesday and share their images on the Coastal Observer app.
The King Tides Project is an international effort to document extreme high tide events with photos used to help visualize how "normal" high tides could look in the future caused by sea-level rise.
"From these images we can create a record of how our shoreline looks today and track future changes. By visualizing these higher tide events we can start to understand how rising sea levels will impact local resources and community investments," according to the king tides website.
These extreme tides are regular and predictable, occurring when the sun, Earth, and moon are in alignment and the moon is at its closest point to the Earth. The next king tide event is Dec. 2-7, according to the project.
More immediately, the weekend forecast for the coast calls for conditions that could push water on shore, compounding the likelihood for flooding.
NC King Tides project researchers plan to fly with SouthWings to capture aerial imagery of the Crystal Coast area from 10-11:30 a.m. Monday during high tide and again 4:10-5:10 p.m. Monday during low tide. They'll take flight again for high tide 10:45 a.m.-12:15 p.m. Tuesday.
Researchers are asking the public to submit photos of water levels from the ground during these time frames as well as images from established water-levels gauges, such as the North Carolina King Tides Project, the Flood Inundation Mapping Alert Network, the National Oceanic and Atmospheric Administration, or the U.S. Geological Survey gauges during this king tide event.