ELIZABETH CITY – The second meeting of the North Carolina Climate Change Interagency Council is set for Feb. 19 at the Museum of the Albemarle, 501 South Water St.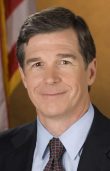 The Interagency Council, which includes representatives from every state executive agency, was established Oct. 29, 2018, by Gov. Roy Cooper's Executive Order No. 80 North Carolina's Commitment To Address Climate Change And Transition To A Clean Energy Economy as a way for cabinet agencies to coordinate efforts addressing climate change and to transition to a clean energy economy.
The tentative agenda for the second meeting includes agency update reports, invited speakers on coastal climate impacts and an update on the greenhouse gas inventory, according to the announcement. The first meeting was held Dec. 19, 2018.
The public is welcome to attend and will be given an opportunity to provide input to cabinet agencies on their implementation of climate change and clean energy initiatives. Comments will be limited to two minutes. Speakers will have the opportunity to sign up for speaking time upon arrival at the meeting.
Learn More