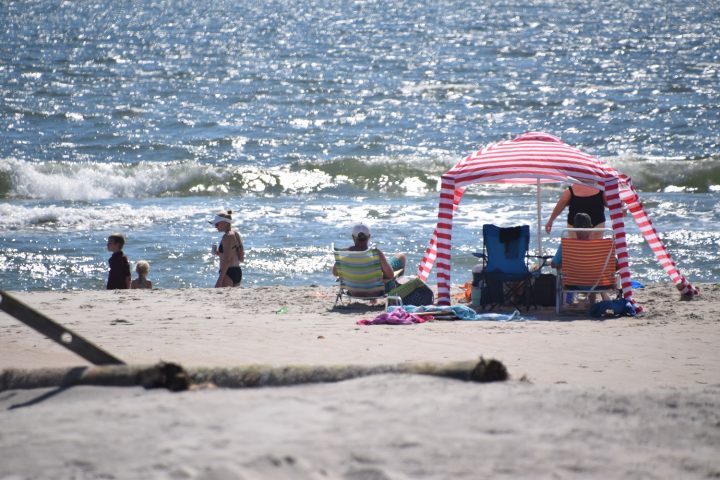 COASTAL NORTH CAROLINA – Now is probably a good time to try to stay dry. Health officials and others say there's stuff in the water — both flooded areas and recreational waters — that is best avoided.
New Hanover County Public Health Department and North Carolina Emergency Management officials warn that people should be careful and stay out of flooded areas to avoid risks of injury and illness.
The warnings come after an 85-year-old Wilmington man died Tuesday from a bacterial infection apparently contracted by a scratch while cleaning his yard after Hurricane Florence. Ron Phelps died Tuesday at New Hanover Regional Medical Center, the Wilmington StarNews reported. Family members said doctors had amputated a leg in their fight to save him.
David Howard, a spokesman for the health department, told Coastal Review Online Tuesday that there's always a risk of contracting the vibrio bacteria when in contact with brackish or salt water. The bacteria are sometimes found in oysters and other shellfish, Howard noted.
"That's why oysters and shellfish are monitored quite intensely," Howard said.
According to the Center for Disease Control, flood waters and standing waters pose various risks, including infectious diseases, chemical hazards and injuries.
"Everyone should stay out of flooded water if possible," New Hanover County Public Health Director Phillip Tarte said in a statement. "If you have a cut or scrape, or have a compromised immune system or liver disease, you are more susceptible to a bacterial infection from those waters."
If contact with flood waters cannot be avoided, protect yourself with the following steps:
Wear clothes and shoes that protect you from cuts and scrapes when in brackish or salt water.
Wear protective gloves.
Wash wounds and cuts thoroughly with soap and water if they have been exposed to brackish, salt, floodwaters, or even raw seafood or seafood juices.
Cover your wound with a waterproof bandage if there's a possibility it could come into contact with brackish, salt, floodwaters or even raw seafood or seafood juices.
If you develop a skin infection, tell your medical provider if your skin has come into contact with brackish, salt, flood waters, or even raw seafood or seafood juices.
Always wash your hands with soap and water after handling raw shellfish.
Avoid contaminating cooked shellfish with raw shellfish and its juices.
For further protection, residents should have the following vaccines: hepatitis A, tetanus and diphtheriam, or Td, and tetanus, diphtheria and pertussis, or Tdap. New Hanover County Public Health is making these vaccines available to the public through insurance or self-pay.
In addition to flooded areas, some, including the North Carolina Coastal Federation, are also warning that coastal waters are not yet safe for recreational use due to contaminated runoff draining into coastal estuaries and the ocean through ditches, yards, parking lots and hundreds of other pathways caused by heavy rains during Hurricane Florence.
The state Recreational Water Quality Program announced Monday that a precautionary water quality advisory remains in effect for all coastal counties except Dare and Currituck, where waters tested safe. The program's other water quality testing labs were damaged by the storm and are not operating, preventing samples from swimming and shellfishing waters from being analyzed by the state.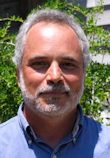 "The public continues to swim in the ocean and sounds despite these advisories. We feel it's vital to let people know that the state has not yet tested any waters to determine if they are safe for human contact," Todd Miller, executive director of the federation, said in a statement. The federation strongly advises the public to stay out of the water until it can be tested by the state and deemed safe for recreational uses.
Groundwater levels are at record highs from up to 30 inches of rainfall that occurred during the storm. This runoff has high levels of bacteria and other pollutants that come from natural and human sources, according to the release from the federation.
Coastal swimming waters may carry bacteria, parasites and viruses that can cause many types of illnesses from minor to severe such as bacterial infections, earaches, hepatitis, skin rashes and respiratory issues. Stormwater runoff is a known cause for these illnesses.
"Residents and visitors, including fishermen, who cannot avoid contacting those waters should exercise caution, limit wound exposure, and thoroughly wash their hands," according to the state water quality program.
All shellfishing waters in areas affected by the hurricane are also closed and will not be reopened for harvest until the state tests the waters and finds that they are safe. The federation says that a similar protocol for recreational swimming waters should be followed.
"We need to be loud and clear that swimming in coastal waters is currently a threat to public health, safety and welfare," stated Miller.
Jennifer Allen and Mark Hibbs contributed to this report.