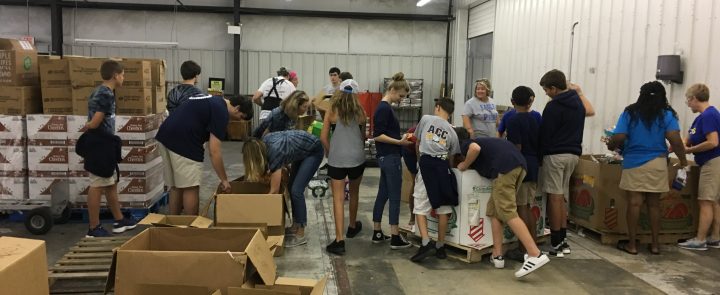 COASTAL NORTH CAROLINA — Volunteers and county governments are striving to make sure people are getting needed aid and services, including storm debris collection, in areas recovering from Hurricane Florence.
Tom Collins, Pender County emergency manager, said earlier this week that Pender County was transitioning from response to recovery phase and officials were working to inform the public about Federal Emergency Management Agency services and other resources, including help from volunteer organizations. Collins said there were still flooded areas with pockets of isolated residents.
"We've had a hard hit, a lot of homes are damaged that we normally wouldn't expect to flood," he said.
That situation likely means many who experienced flooding didn't have flood insurance.  Folks in Pender County can get help with their insurance questions.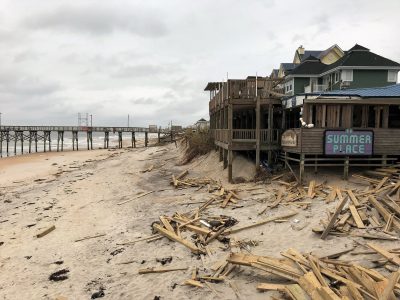 The Department of Insurance will be on hand to help 9 a.m. to 5 p.m. Thursday in the Historic Train Depot, 115 S. Dickerson St., Burgaw.  The department will also host an "insurance camp" at Lowe's Home Improvement Center, 106 Wilkes Lane E, Hampstead, 9 a.m. to 6 p.m. Thursday. For additional information call Marcia Kelly at 919-219-2998
According to the county website Wednesday, Red Cross will be giving out cleaning supplies such as gloves, cleaners, shovels, and rakes at the following:
Maple Hill VFD 115 Old Maple Hill Road, Maple Hill.
American Legion, 16660 NC 17, Hampstead.
Penderlea VFD 4005 NC 11, Penderlea.
The old Bank of America, 102 E. Fremont St., Burgaw.
EMS Station, 14388 NC 210, Rocky Point.
Food, toiletries and cleaning products will be available at the following:
Share the Table, 12395 Highway 50, Surf City, call 910-616-8897 for hours.
Gateway Baptist Church, 416 W. Bridgers St., Burgaw.
Lighthouse Church, 98 South Trade Way, Rocky Point.
Countywide storm vegetative debris pickup began Tuesday in Pender County. The county has contracted with Disaster Recovery Construction for debris cleanup. The following convenience sites are open in Pender County:
Atkinson Convenience Center, 5128 Point Caswell Road.
Burgaw Convenience Center, 3088 New Savannah Road.
Calico Bay Convenience Center, 7599 Old River Road.
Hampstead Convenience Center/Transfer Station, 250 Transfer Station Road.
Montague Convenience Center, 2003 Montague Road.
Rocky Point Convenience Center, 16232 N.C. 210.
Shiloh Convenience Center, 19690 US 421.
Surf City Convenience Center, 360 J.H. Batts Road.
Willard Convenience Center, 7690 N.C. 11.
Brunswick County
Brunswick County is distributing food and water and tarps, if available, and Brunswick Family Assistance is working to distribute supplies.
Scheduled for Thursday and Friday, fire departments distributing water and MREs (Meals, Ready-to-Eat) are the following:
Northwest Fire Department, 5029 Northwest Road.
Navassa Volunteer Fire Department, 336 N. Main St.
Waccamaw Volunteer Fire Department, 4045 Whiteville Road NW in Ash.
Winnabow Volunteer Fire Department, 161 Governors Road SE.
Waves of Praise Worship Center, 3000 Unit 4 George II Highway, Boiling Spring Lakes will distribute water and food, 9 a.m. -1 p.m. and 3-7 p.m. Thursday.
Brunswick Family Assistance will provide supplies at the following on noted dates:
First Baptist Church of Shallotte, 4486 Main St., 11 a.m.-4 p.m., supplies and meals, Sept. 27.
Navassa Community Center, 334 Main St., Navassa, 11 a.m.- 4 p.m., Sept. 27.
Brunswick Baptist Association, 1041 Old Ocean Highway, Bolivia, 11 a.m.-4 p.m. Sept. 28.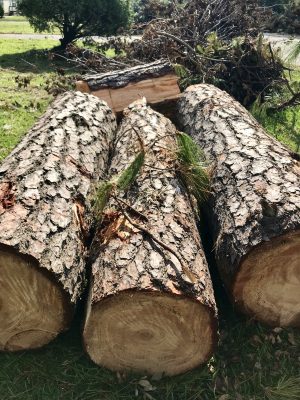 Residents of unincorporated areas of Brunswick County can read on the county website details on storm debris collection. The convenient sites at Open, Seaside, and Leland have reopened and regular schedules and fees have resumed.
Carteret County
As of Wednesday, the Leon Mann Jr. Enrichment Center was serving as a shelter for county residents. The shelter will be operated by American Red Cross and can be contacted at 252-247-2626.
Carteret County is operating six sites with hours of 7 a.m. to 7 p.m. Monday through Sunday to accommodate the vast amount of vegetative debris and construction and demolition debris caused by Hurricane Florence.
While county residents may leave vegetative debris and construction and demolition debris in the right-of-way of state-maintained roadways for removal, they may also take storm-related debris to one of the following sites:
Garner site, 293 Carl Garner Road, Newport.
Otway site, 485 Harkers Island Road, Beaufort – for vegetative debris only.
Fredeen/Highway 58 site, 1494 Highway 58, Peletier.
Mariner's Park, 157-175 East St, Sea level.
Eastern Park, 450 Hwy 70 E, Smyrna.
Western Park, 275 Old Hwy 58, Cedar Point.
Craven County
Points of distribution in the county have a limited supply of cleaning kits, water and meals ready to eat, or MREs, to assist residents affected by Hurricane Florence.
The following locations will operate 8 a.m. to 6 p.m. until further notice:
Annunciation Catholic Parish, 246 E. Main Street, Havelock.
Tabernacle Baptist Church, 616 Broad Street, New Bern.
Contact Craven County Emergency Management at 252-636-6608 for more information or check for updates on the Craven County website.
Craven County Solid Waste Management recommends that the public use the seven Craven County Solid Waste Convenience sites at the following locations:
3555 NC Highway 101, Havelock.
605 NC Highway 55 East New Bern.
205 Belltown Road, Dover.
7775 Highway 70 East, Havelock.
4001 Old Cherry Point Road, New Bern.
135 Sanders Lane, New Bern.
232 Bailey Lane. Vanceboro.
New Hanover County
New Hanover County government provides up-to-date Hurricane Florence recovery information on its website.
Hoggard High School at 4305 Shipyard Blvd., Wilmington, is a pet-friendly shelter open and operated by the Red Cross, per the website Wednesday.
The following organizations are providing meals to residents:
Convoy of Hope – Port City Community Church (PC3), 250 Vision Drive, Wilmington.
Mercy Chefs – Life Point Church, 3534 S College Road, Wilmington from 11 a.m.-1 p.m. and 4-6 p.m.
N.C. Baptist Men, 1939 Independence Blvd., Wilmington. Drive thru service for lunch and dinner.
Salvation Army & Operation BBQ Relief in the old Kmart parking lot, 815 S. College Road, Wilmington lunch and dinner from noon to 6 p.m.
Debris collection in areas began Monday at county parks and schools, then moved to unincorporated areas. Crews will make no fewer than two passes throughout the county to clear debris in a timely manner, according to a release Friday. Wilmington, Carolina Beach, Kure Beach, and Wrightsville Beach are each coordinating debris collection for their residents and can be contacted directly for information.
Onslow County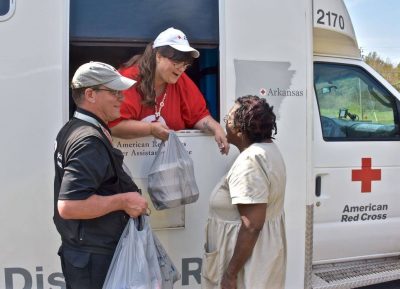 Onslow County residents can call 910-989-5027 with questions regarding Hurricane Florence recovery. The county also has an online survey for self-reporting property damage that officials are encouraging residents to complete as well as a page on convenience sites in the county.
Meal locations listed on the county website as of Wednesday afternoon include the following:
Richlands Museum/Library, 299 N Wilmington St., Richlands.
New River Shopping Center (Planet Fitness), 1231 Hargett St., Jacksonville.
Willis Plaza, 1380 Piney Green Road, Jacksonville.
Belgrade Community Center, 482 Spring Hill Road, Maysville.
Lee's Chapel, 7501 NC-50, Maple Hill.
Swansboro Library, 1460 W Corbett Ave., Swansboro.
Sneads Ferry Library/Environmental Center, 1330 NC 210, Sneads Ferry.
Meals are served from noon to 1 p.m. and 5-6 p.m.
The Jacksonville Daily News reported Tuesday several resources in Onslow County, including locations to collect food, fresh drinking water and help with recovery and home cleanup.