Gov. Roy Cooper announced this week that his administration will continue to act to help storm survivors recover while mourning the lives lost to the storm. He has been visiting areas hit by the storm, touring damage and meeting with survivors, local officials and first responders.
"This deadly storm has left a lasting impact on families, neighborhoods and communities across a wide swath of our state," Cooper said in a statement. "Now is the time to pull together to help our fellow North Carolinians recover from Hurricane Florence and rebuild even stronger, and smarter, than before."
The state medical examiner's office determined that 36 deaths were connected to the storm.
In Duplin County today, @NC_Governor visits a food and supplies distribution center following Hurricane Florence pic.twitter.com/hHGp6u7aqp

— Jamal Little (@JamalWLittle) September 26, 2018
Cooper's request for major federal disaster assistance for nine additional counties affected by the hurricane has been approved, he announced. In total, 27 counties have now been approved for individual assistance and public assistance from the Federal Emergency Management Agency. More than $33.2 million in FEMA disaster assistance funds have been approved after about 88,000 North Carolinians registered to receive aid.
To aid in storm recovery, the governor also signed executive orders that would help owners  transfer a flooded car to an insurance company for purposes of claiming the loss as well as waiving licensing requirements for behavioral health care professionals from other states so they can volunteer their services to help treat victims of the hurricane in the state.
Resources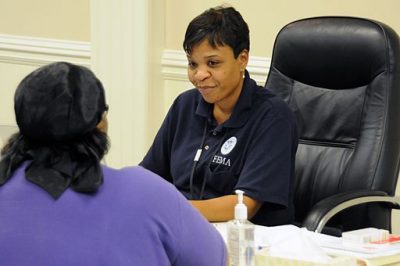 Those with damage from Florence are encouraged to begin the disaster assistance registration process by calling 1-800-621-FEMA to register via telephone or by visiting disasterassistance.gov to register online.
Residents in Brunswick, Carteret, Craven, Columbus, New Hanover, Onslow, Pender and Robeson counties have access to transitional sheltering assistance, which is a temporary housing program that can help fill a gap until housing solutions are identified.
Those who are eligible are being notified by automated phone call, text message, and/or email, depending upon their selection when registering with FEMA for assistance. To locate participating hotels, visit disasterassistance.gov, scroll down to the Quick Links section, and click on "TSA Hotel Locator" or call the FEMA helpline at 800-621-FEMA or TTY 800-462-7585.
Those with homeowner's or flood insurance policies should file insurance claims immediately before applying for disaster assistance. Take photos of all damage and save all receipts.
FEMA Disaster Recovery Centers are also open in the state. Hours for all centers are 9 a.m. to 7 p.m. Monday through Friday and 9 a.m. to 1 p.m. Sunday. These centers provide in-person support from FEMA, the U.S. Small Business Administration, the state and others in the counties included in the North Carolina major disaster declaration for Hurricane Florence and the subsequent floods.
Center locations:
Cumberland County Social Services Department, 1225 Ramsey St., Fayetteville.
Onslow County, 312 Western Blvd., Jacksonville.
Pamlico County, Grantsboro Town Hall, 10628 N.C. 55 East, Grantsboro.
The state and FEMA have also opened mobile registration intake centers to register disaster survivors for assistance.  The registration centers are open from 9 a.m. to 7 p.m. until further notice at the following locations:
New Hanover County, 3500 Oleander Drive (Old Sears Building), Wilmington.
Craven County, 1 Governmental Ave. (Havelock City Hall), Havelock.
Carteret County, 3280 Bridges St. (Health Department), Morehead City.
The centers have amplified telephones, phones that display text, amplified listening devices for people with hearing loss, and magnifiers for those with vision loss. Video remote interpreting is available and in-person sign language is available by request. The centers also have accessible parking, ramps and restrooms.
Visit FEMA's website for more information.
Disaster Food Assistance Program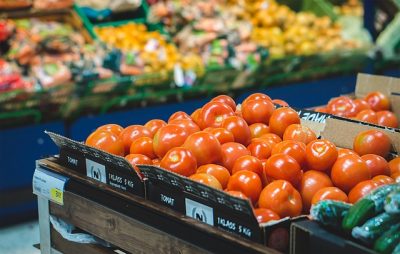 Residents affected by Hurricane Florence will be able to apply for help securing food as early as Friday through the Disaster Supplemental Nutrition Assistance Program, or D-SNAP, Cooper announced Wednesday.
The state Department of Health and Human Services received federal authority to implement the program from the U.S. Department of Agriculture.
Residents in Bladen, Beaufort, Brunswick, Carteret, Columbus, Craven, Cumberland, Duplin, Harnett, Hoke, Hyde, Johnston, Jones, Lee, Lenoir, Moore, New Hanover, Onslow, Pamlico, Pender, Pitt, Richmond, Robeson, Sampson, Scotland, Wayne, and Wilson counties are eligible to receive help.
"We want to do everything we can to help families recover from Hurricane Florence," DHHS Secretary Mandy Cohen, M.D., added. "This program will help people who have suffered losses buy food for their families as they begin the long process of rebuilding their lives."
In addition to being a resident of one of the 27 counties, eligibility also depends on the losses and damages related to Hurricane Florence, such as damage to property, loss of income or food loss, a certain income level and not currently receiving help buying food through the Food and Nutrition Services program. ID is required.
Locations and hours of the sites in each county will be posted on the DHHS website. or interested parties can dial 211 for information on application sites in their county. Residents are encouraged to apply in their county of residency but they can also apply in person in any of the eligible counties. Residents should print and complete their application, available in both English and Spanish, to bring when they apply.