WILMINGTON – The Cape Fear Public Utility Authority announced Monday that it had contracted with the University of North Carolina Wilmington to conduct a yearlong study of raw and treated drinking water to identify unregulated compounds and chemicals and provide a scientific basis for regulatory controls.
The $64,607.88 contract, to be billed in 12 monthly installments, also requires that the study findings will be made public and provided to agencies including the state Department of Environmental Quality and Department of Health and Human Services and the Environmental Protection Agency.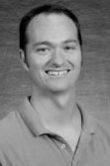 Ralph Mead, a professor in UNCW's Department of Chemistry and Biochemistry, is designated as the university's representative for program and project reports and correspondence.
The first four months of the study will be devoted to establishing methodology and procedures. Sampling of raw and treated water is to begin once UNCW is confident with the methodology.
The presence of GenX and other compounds was discovered through a study conducted by North Carolina State University, the EPA and the utility authority, a report that indicated that the authority's treatment technology is unable to remove them from the water.
GenX is a chemical replacement for another compound, C8, formerly used in the manufacturing of Teflon and other items. Other compounds detected in the study could not be identified or quantified, according to the utility authority.
The authority, as with other providers of public drinking water, is required to conduct a wide variety of tests to ensure its quality for human consumption, but the officials say other special tests are conducted for an array of contaminants.
The authority says these special tests are to stay ahead of trends and to monitor the performance of its treatment technology. Tests including monitoring for compounds that may be regulated in the future.
Learn More