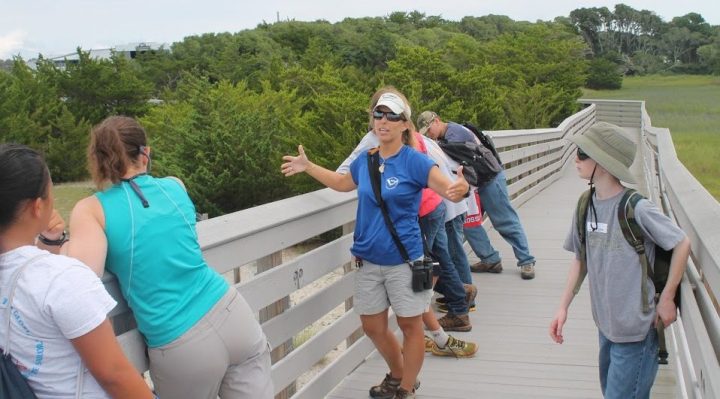 Rachel Carson Reserve is part of the National Estuarine Research Reserve System, which was established by the Coastal Zone Management Act of 1972 as amended, and is administered under NOAA's National Ocean Service by the Estuarine Reserves Division that works in partnership with the states or territories where the reserves are located.
The NERRS is comprised of 29 estuarine areas established across the nation for long-term research, education and coastal stewardship.
In 1982, North Carolina received its first federal award toward the establishment of the North Carolina National Estuarine Research Reserve or NCNERR. Four properties totaling more than 10,000 were selected to become components of NCNERR. Designated in 1985 were Currituck Banks, Rachel Carson and Zeke's Island. Masonboro Island was designated in 1991.
The four properties that make up the NCNERR are part of the larger North Carolina Coastal Reserve Program, or NCCR, which contains 10 reserves. Totaling more than 32,000 acres, the state reserves are the following: Kitty Hawk Woods, the Emily and Richardson Pryer Buckridge Coastal Reserve, Buxton Woods, Permuda Island, Bald Head Woods and Bird Island.
The NCCR was authorized by the General Assembly in 1989 to protect these unique coastal locations. The goal for the NCCR is preservation of the land for long-term research, education, stewardship and public use.
Information about the state reserves can be found on the NCCR website.