RALEIGH – The North Carolina Department of Environmental Quality announced Tuesday that the agency along with North Carolina Department of Health and Human Services will continue investigating the Fayetteville manufacturer Chemours' release of the chemical GenX in the Cape Fear River until the agencies have answers to address the concerns of downstream water users.
Researchers have on three occasions detected the chemical in the river near the Cape Fear Public Utility Authority's intake, about 100 miles downriver from the plant.
The announcement by DEQ came on the heels of Chemours' announcement Tuesday to "capture, remove, and safely dispose of wastewater that contains the byproduct GenX …" generated at its manufacturing plant. The company added that it would immediately move forward with capturing the wastewater, complementing the abatement technology put in place at the Fayetteville site in 2013.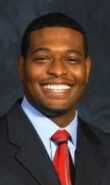 DEQ Secretary Michael Regan responded Tuesday to Chemours statement.
"Chemours' announcement today to capture, remove and safely dispose of the wastewater that contains the chemical compound known as GenX from the Cape Fear River is a step in the right direction," he said. "DEQ will move forward with its schedule for collecting and analyzing water samples from the Cape Fear River. We plan to collect samples for analysis in the Wilmington region Thursday and will continue collecting in both the Wilmington and Fayetteville regions throughout the next two weeks. DEQ and DHHS will report the results."
Regan added they will also continue to push the Environmental Protection Agency to provide regulatory guidance on GenX, which is an unregulated contaminant.
Chemours stated in the press release that Trace GenX amounts in the Cape Fear River to date have been well below the health-screening level announced by the North Carolina Department of Health and Human Services on June 12 and the company continues to believe that emissions from its Fayetteville facility have not affected the safety of drinking water.
The company added it will continue to work with local and state officials to answer questions, provide information as needed, and determine next steps.
Learn More