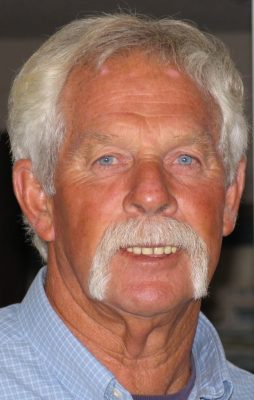 The best thing about my job is experiencing the amazing unselfish contributions that so many people make to our coast and the work of the North Carolina Coastal Federation.  And since I've been at this job for 35 years, that inevitably leads to one of my most difficult and saddest duties — saying goodbye to people who inspire our work.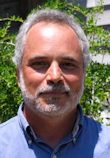 One such very special person passed away Wednesday. James Barrie Gaskill of Ocracoke apparently had a heart attack and died while fishing his gill nets that morning. He died doing something he loved most. That brings a little comfort to those of us that knew him.
The first time I met James Barrie was more than 30 years ago. I was with Alton Ballance in his pickup truck, driving down the beach near Ocracoke Inlet. James Barrie came cruising down the beach in his very old two-wheel drive truck. I remember his big smile as he scouted the beach for schools of fish. Alton told me I needed to get to know James Barrie, and for that introduction I'll always be grateful.
James Barrie was the type of person who would give you the shirt off his back to help you. He used to raise money for the federation by selling T-shirts at Albert Styron's Store, and got involved in helping develop a new land-use plan for Ocracoke Village and in fighting offshore oil and gas development proposed by Mobil Oil. Before long, he joined the federation's board of directors. As a native of Ocracoke, he cared deeply about his community and its people.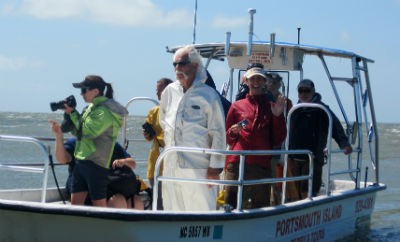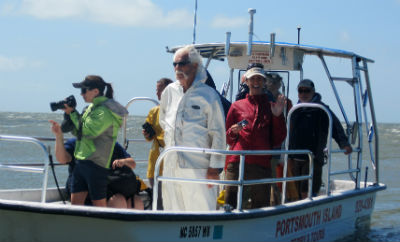 James Barrie was smart and savvy. He figured people out and sized up issues quickly and got to the root of problems without worrying about being politically correct. He married Ellen who had come to Ocracoke from Washington, D.C. They had their son Morty the same year my oldest son was born, and I still have a picture of our two babies playing together in a boat that served as their playpen.
Morty is like his father in many ways. He became Ocracoke's youngest commercial fishermen while growing up, and he is very smart. He excelled in school. However, he felt imprisoned when he went away to the prestigious North Carolina School of Sciences and Mathematics during his junior and senior years of high school. He was no longer free to roam around Pamlico Sound on his boat except during infrequent visits home. Morty's strong spirit is a pure reflection of both his father and mother.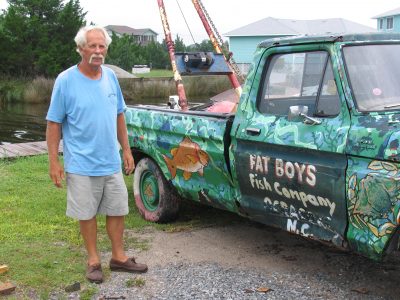 There are many funny stories that James Barrie would tell us about his travels and interactions with people who had a hard time understanding his Outer Banks brogue. He loved adventure, and he respected people who appreciated his way of life. He was a vital member of the federation's board of directors, always reminding us that our work is as much about people as it is about fish and wildlife.
It is with a heavy heart that I must say goodbye to a good friend. He was always there when you needed him, and now his spirit will continue to reside in our fond memories of his life. Speaking for the board and staff of the federation, we are blessed to have known James Barrie Gaskill as our friend.
Obituary
James Barrie Gaskill, 74, of Ocracoke, died on Wednesday, June 21, 2017. Born in Carteret County on April 20, 1943, he was the son of the late Daisy Styron Gaskill and James Lumley Gaskill Jr.
In keeping with James Barrie's wishes, there will be no service at this time.
After graduating from the College of the Albemarle, James Barrie received his bachelor's degree from East Carolina University. He was a teacher at Ocracoke School and later became its principal. A commercial fisherman on the Pamlico Sound, he also served as a board member for the North Carolina Coastal Federation and the Ocracoke Working Watermen's Association. In 2013, James Barrie and Gene Ballance shared the federation's Pelican Award for leadership in restoring coastal habitat.
He is survived by his wife, Ellen Gaskill; two children, Candy and Morton Gaskill; sister-in-law, Linda Gaskill, all of Ocracoke; and a nephew, Joseph Gaskill and wife Stephanie of St. Mary's, Georgia. Along with his parents, he was preceded in death by a brother, Joseph W. Gaskill.
Memorial contributions in his honor may be made to the North Carolina Coastal Federation, 3609 N.C. 24, Newport, N.C. 28570, or the Ocracoke Working Watermen's Association, PO Box 1165, Ocracoke, N.C. 27960.
Twiford Funeral Home of Manteo is assisting the family with arrangements. Condolences may be expressed at www.TwifordFH.com.