NAVASSA – Ella Beatty cannot say with certainty that exposure to creosote led to untimely deaths of residents here, but she wants that discussion brought to the forefront.
"A lot of people here, young fathers, mothers, sisters and brothers have died at an early age in this town," she said. "People's needs – that should have been far up on the front burner. Nothing for the human aspect of it – that part, to me, is missing and I feel like we are letting our people down because that part of it is missing."
Government officials overseeing the cleanup and restoration of a former wood treatment plant that operated here for 40 years say they're sympathetic, but that any past exposure to the toxin is out of their purview.
"It doesn't mean that we don't feel," said Cindy Brooks, Multistate Trust managing principal. "It doesn't mean that we don't see."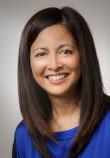 Brooks and representatives from the Environmental Protection Agency, North Carolina Department of Environmental Quality and Navassa Community Economic & Environmental Re-Development Corp., or NCEERC, met with residents Tuesday night to talk about the ongoing investigation, cleanup and restoration process for the former Kerr-McKee plant site.
That meeting concluded a day in which government officials hosted a trio of public sessions for residents to speak one-on-one with various agency representatives about the Superfund site on which a large wood-treatment plant operated for nearly four decades.
Portions of the 250-acre side are contaminated with creosote, a preservative made from various chemicals that, when combined, form a gummy substance applied to wood products such as railroad ties and telephone poles.
In March, officials informed residents that the toxic sludge had been found as deep as 75 feet below the surface.
In all, 59 monitoring wells have been drilled as part of an investigation to determine how far and deep the contamination has spread.
Tuesday's meeting was the latest in a series of quarterly updates from federal and state representatives overseeing the site.
Throughout the process, residents and stakeholders in the small Brunswick County town just south of Wilmington are being encouraged to participate in planning the re-use of the land.
But people like Beatty, who lives a few minutes' drive outside of Navassa, want a resolve to the past.
"There's been so much cancer, so much kidney problems," she said. "A lot of people, young people in their 40s and 50s, have died from cancer here, more than normal for the amount of people that live in this area."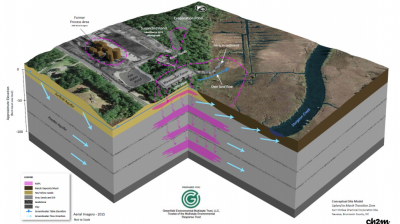 Tronox, a spinoff of the Kerr-McKee Corp., which closed the Navassa plant in 1974, created a tort claims trust of more than $580 million after filing for bankruptcy in 2009.
As of last year, a reported 19,000 future tort claims had been filed by victims and family members of those exposed to toxins while working in or living near the company's plants.
In December, a New York bankruptcy judge ruled that the trust could not automatically deny those claims filed after the company's bankruptcy proceedings.
LaTanya Beatty-Nixon, vice president of the NCEERC, a nonprofit composed of concerned Navassa residents, and Beatty's daughter, suggested that representatives from the Garretson Resolution Group Inc., the trustee for the Tronox tort claims trust, be invited to the town to address residents' questions.
"We hear you," Beatty-Nixon said. "I hear this over and over again. Don't think it's going unnoticed. I promise you, after today, whatever the NCEERC can do to get that ball rolling, we will do that."
According to the Agency for Toxic Substances and Disease Registry, long-term exposure to low levels of creosote, especially through direct contact with skin, has resulted in skin cancer and cancer of the scrotum.
People may be exposed to creosote in a number of ways. Those living close to a wood-treatment facility that discharges the chemical into the air or onto the ground can come into contact with the chemical.
Other ways humans are exposed to creosote are by drinking water contaminated with the chemical and eating creosote-contaminated fish and shellfish, according to the registry.

The EPA is collecting groundwater samples from monitoring wells every quarter and evaluating sediment samples from the marsh.
"We're trying to take samples out of the soil that we can look at and see what's happening below the ground," said Richard Elliott, Multistate Trust project manager.
Elliott said at a public meeting in March that there did not appear to be much creosote in Sturgeon Creek, which runs south of Navassa.
The EPA's remedial investigation report is scheduled to be released in November. A stakeholder's meeting to hash out possible design plans for redeveloping the site is tentatively scheduled for late November, but the dates will likely change, officials said.
Learn More