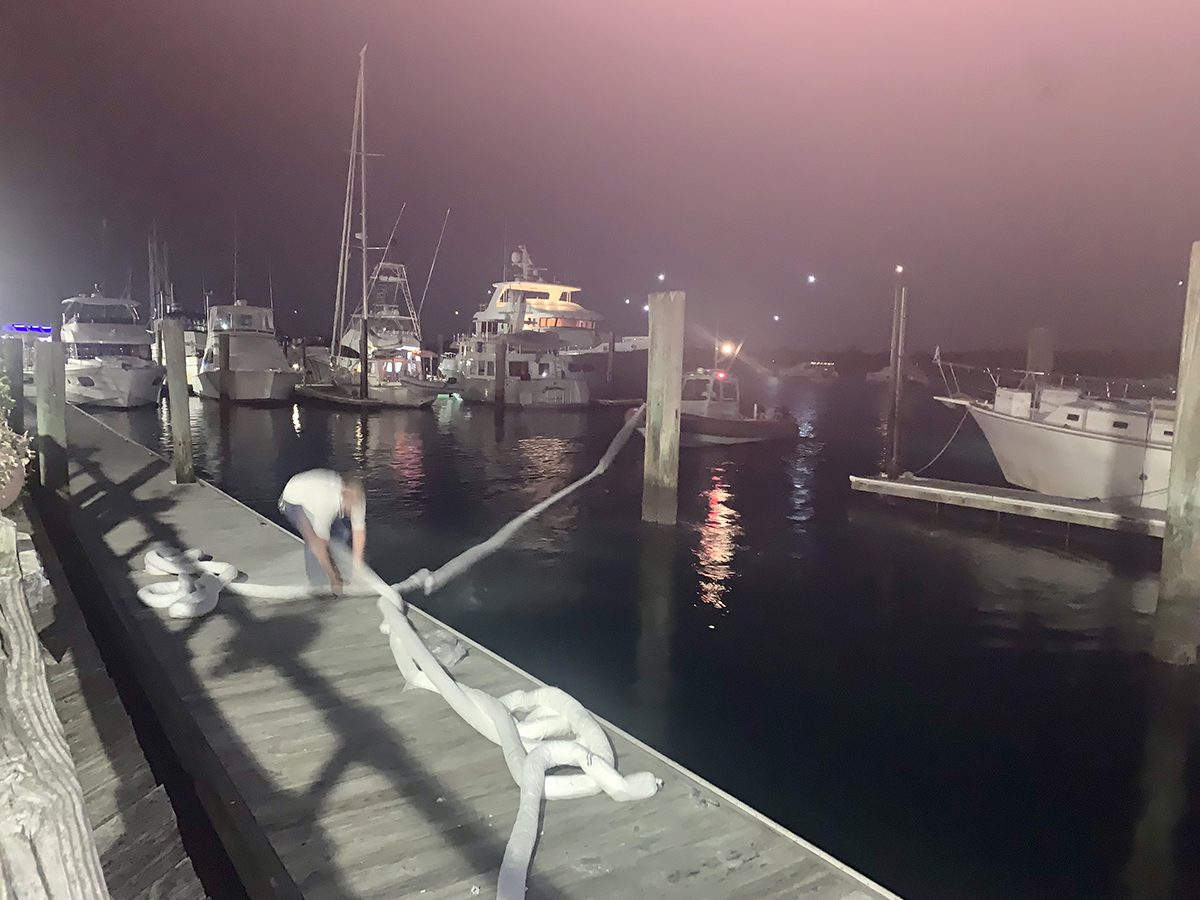 The smell of diesel fuel permeated the air in downtown Beaufort Saturday night after an overflow from a recreational vessel moored at the Beaufort Docks.
The U.S. Coast Guard received the report at about 9 p.m. Saturday, telling Coastal Review that the spill was the result of "an internal fuel transfer between two of the vessel's fuel tanks when one tank overflowed through a tank vent."
The discharge into Taylors Creek continued for an estimated 40 minutes, according to information from Coast Guard Lt. Andrew Jacot with Sector North Carolina Public Affairs in Wilmington. An estimated 60-70 gallons of diesel was discharged during this time.
"The Oil Spill Response Organization, Atlantic Coast Marine Services, was hired shortly thereafter and was able to recover an estimated 80% of the discharged product," according to the Coast Guard.
Beaufort Public Information Officer Rachel Johnson told Coastal Review Monday that the cleanup contractor hired by the owners of the vessel completed its work Sunday and normal operations had resumed at the municipal docks.