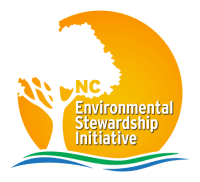 The 2023 Environmental Stewardship Initiative Conference set for Sept. 26-27 in Raleigh will offer educational sessions on timely environmental topics, a chance to share best practices, and networking events.
The North Carolina Department of Environmental Quality's Environmental Stewardship Initiative is hosting the two-day event at the North Carolina Rural Economic Center in Raleigh. The tentative agenda is on the NCDEQ website.
The Environmental Stewardship Initiative is a member-based program for businesses that want to improve sustainability and put in place pollution prevention practices that protect the environment.
Educational sessions during the conference later this month will cover LED recycling, legislative updates, DEQ PFAS strategy, goal setting, program and recycling updates, and more. The annual ESI awards are to be presented just after lunch on the final day of the conference.
Environmental Stewardship Initiative members, business and community leaders and the public are encouraged to attend. Tickets range from $75 to $200. Register to attend online.
The initiative is a voluntary program that provides its members with networking and outreach opportunities to learn about innovative solutions and share successes as they achieve their goals. DEQ provides no-cost technical assistance to members, including strategies to reduce water and energy usage.