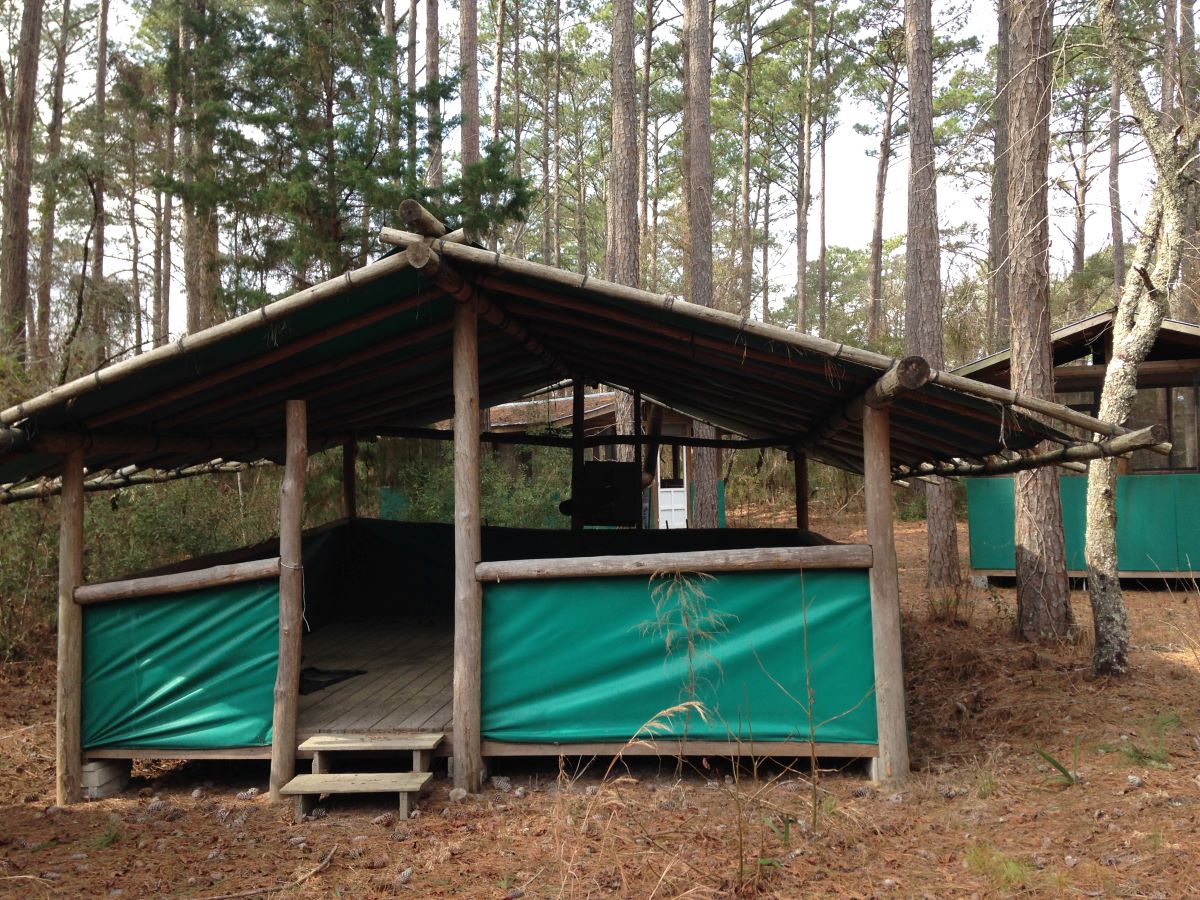 CARTERET COUNTY — As new neighbors, the North Carolina Coastal Land Trust and Camp Albemarle on N.C. Highway 24 in Newport are partnering to provide more recreation and environmental education opportunities.
Through an agreement, Camp Albemarle, which offers year-round, faith-based programming for children at its property along Bogue Sound, now has access to the Coastal Land Trust's Gales Creek Preserve, a nearly 255-acre nature preserve along Gales Creek, a tidal creek that flows to Bogue Sound, for its camper and nature study programs.
In turn, the Coastal Land Trust will be able to use Camp Albemarle's bathhouse, dining hall and pavilions on the camp property along Bogue Sound during occasional group nature hikes and environmental education tours the Coastal Land Trust leads on the preserve.
"Our campers will now be able to canoe or kayak from the main camp site on Bogue Sound up Gales Creek to the Gales Creek Preserve to camp and/or hike the forest trails," Camp Albemarle Director Tom Hussmann said in a statement. "Future nature programs at our new site will utilize amenities of the neighboring Coastal Land Trust Preserve. Overall, this agreement will allow Camp Albemarle to provide more opportunities for kids to learn, explore, and appreciate nature."
A decade ago, Coastal Land Trust purchased more than 254 acres from the East Carolina Council of the Boy Scouts of America by Camp Sam Hatcher off 9 Mile Road in Newport, then acquired an adjoining 112 acres in 2018 to create the preserve. In March of this year, Camp Albemarle purchased in March the 35-plus acre former Boy Scout Camp to expand its existing facility.
"We always love getting more kids out on the lands we conserve. With this agreement, Camp Albemarle also will help us with general maintenance and upkeep of the soil roads, trails, and creek access on the Gales Creek Preserve which is significant to us," Harrison Marks, executive director of the Coastal Land Trust, said in a statement.
The preserve properties feature stands of longleaf pine and mature mixed pine hardwood forest along more than a mile of frontage on Gales Creek, a tidal creek that flows to Bogue Sound, Land Trust officials said.
The preserve's passive recreational amenities include a primitive camping area, rustic chapel, hiking trails, and a creek access constructed by Eckerd's Youth Foundation that once leased the property from the Boy Scouts.