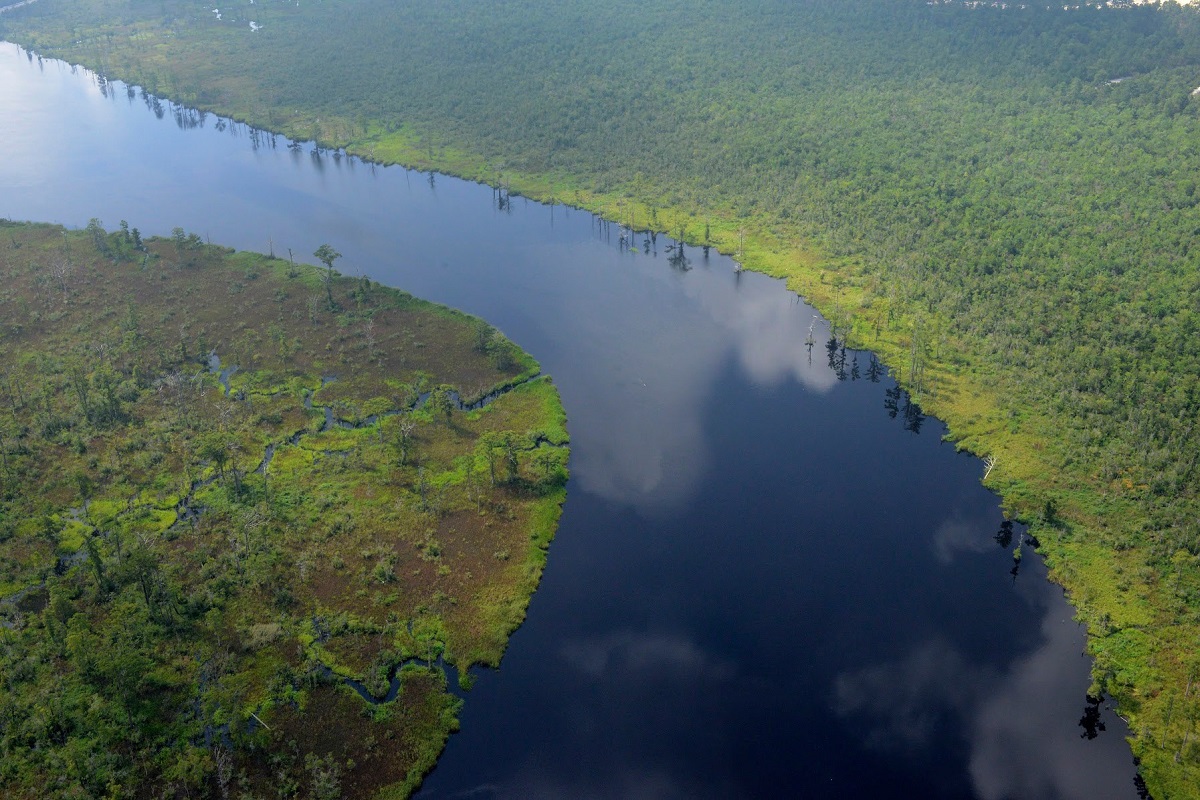 Environmental groups this week have filed a petition asking that the state be required to make industries with discharge permits install equipment that will keep pollution out of rivers and streams.
The Southern Environmental Law Center on behalf Cape Fear River Watch, MountainTrue, and Yadkin Riverkeeper has petitioned the N.C. Environmental Management Commission to rule that the state Department of Environmental Quality, or DEQ, to mandate industrial permittees install available technologies in order to stop pollution at the source.
"DEQ's inconsistent application of the law leaves communities in North Carolina vulnerable to harmful industrial water pollution," SELC Senior Attorney Patrick Hunter said in a release. "The Environmental Management Commission has an important opportunity to confirm DEQ's longstanding legal obligation to consistently apply the protections of the Clean Water Act to communities across the state. Consistent application of the law will better protect North Carolinians from harmful pollutants like toxic PFAS, or forever chemicals, and 1,4-dioxane."
Industries that discharge pollutants are required under the Clean Water Act to obtain a permit. Permits have to include existing technologies that can reduce and omit pollutants from entering the environment.
The groups filing the petition argue that DEQ "bypasses" that technology-based requirement "in the majority of permits it issues for industries that discharge pollution directly into local waterways."
"Our rivers and streams are not dumping grounds and we expect industrial dischargers to minimize the amount of pollution they put into streams that are used for swimming, fishing, and drinking water across the state," Gray Jernigan, general counsel for MountainTrue, said in the release. "Today, we're asking DEQ to consistently apply technology-based requirements under the Clean Water Act to protect downstream communities and fish that people rely on for sustenance."
DEQ has applied technology-based controls in permits for Chemours' Fayetteville Works plant in Bladen County and Colonial Pipeline, the latter of which led to an 86% reduction in the amount of benzene Colonial may discharge into waterways, according to the release.
Chemours, under a Consent Order with DEQ and Cape Fear River Watch, has installed an underground barrier wall to keep per- and polyfluoroalkyl substances, or PFAS, from seeping from the plant through groundwater and into the Cape Fear River.
Emerging compounds including PFAS and 1,4-dioxane, which the U.S. Environmental Protection Agency has identified as a probable carcinogen, have been found at various levels throughout the Cape Fear River. The river is a drinking water source for tens of thousands of North Carolinians.
"Proper application of technology-based controls has led to significant water quality protections in our community," Yadkin Riverkeeper Edgard Miller said. "We commend DEQ for applying technology-based controls in the Colonial Pipeline permit and we hope that a ruling by the Environmental Management Commission will ensure those protections are extended across North Carolina for all its residents."
The commission has been asked to require DEQ to evaluate current pollution control technologies for all industrial facilities in the state and set limits based on technologies that are available at the time permits are issued.
"Our petition asks DEQ to apply the same laws it applied at Chemours to other industrial dischargers within the Cape Fear watershed and across the state," Cape Fear Riverkeeper Kemp Burdette said. "Technologies are available that can dramatically reduce industrial water pollution. Communities in North Carolina are depending on DEQ to issue permits that require industries to use those technologies to better protect water quality and communities."