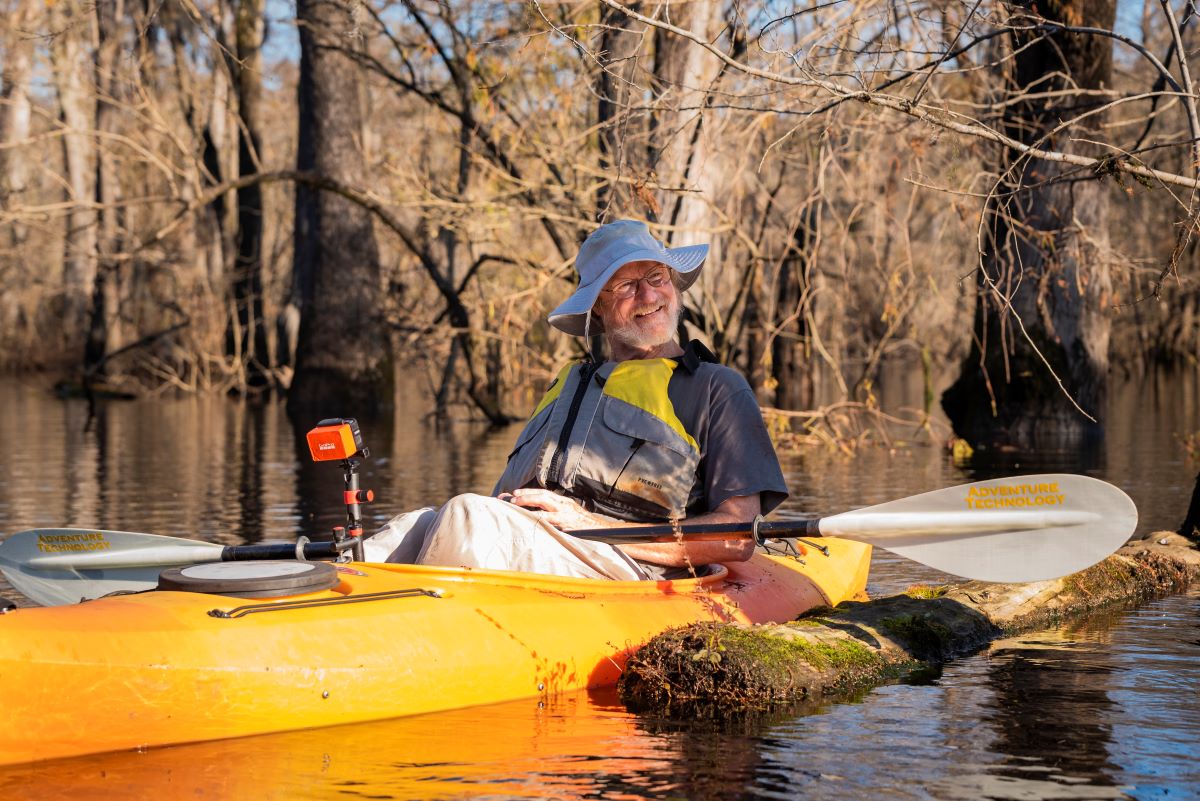 Environmental advocate and educator Roger Shew takes viewers on an exploration of the natural wonders in the Wilmington area in his documentary, "Shew's Natural Treasures: The Coastal Plain of Southeastern North Carolina."
Shew, senior lecturer of geology at University of North Carolina Wilmington's Department of Earth & Ocean Sciences, highlights in his film the natural landscapes in the region and explores the threats and challenges these environments face.
The film will be screened at no charge from 4-6 p.m. April 30, followed by a Q&A period at the university's Lumina Theater, 615 Hamilton Drive, Wilmington.
"For four years, our production team documented the coastal plain with Roger. He led us on a unique adventure as we experienced nature from his perspective," said Jesse Bradley, director and co-producer. "The film is a collaboration of professionals, students, educators, and advocates connecting science, craft, and art with love of nature to tell its compelling story."
Shew is joined in the documentary by North Carolina Coastal Federation retired Coastal Scientist Tracy Skrabal, outdoor educator Charles Robbins, UNCW Professor Emeritus Dr. Paul Hosier, Cape Fear Riverkeeper Kemp Burdette, Carolina Beach State Park Superintendent Chris Helms, Southeast Chapter of The Nature Conservancy Program Director Deb Mauer, Waccamaw Siouan STEM Studio Program Director Ashley Lomboy, and Navassa Mayor Eulis Willis.