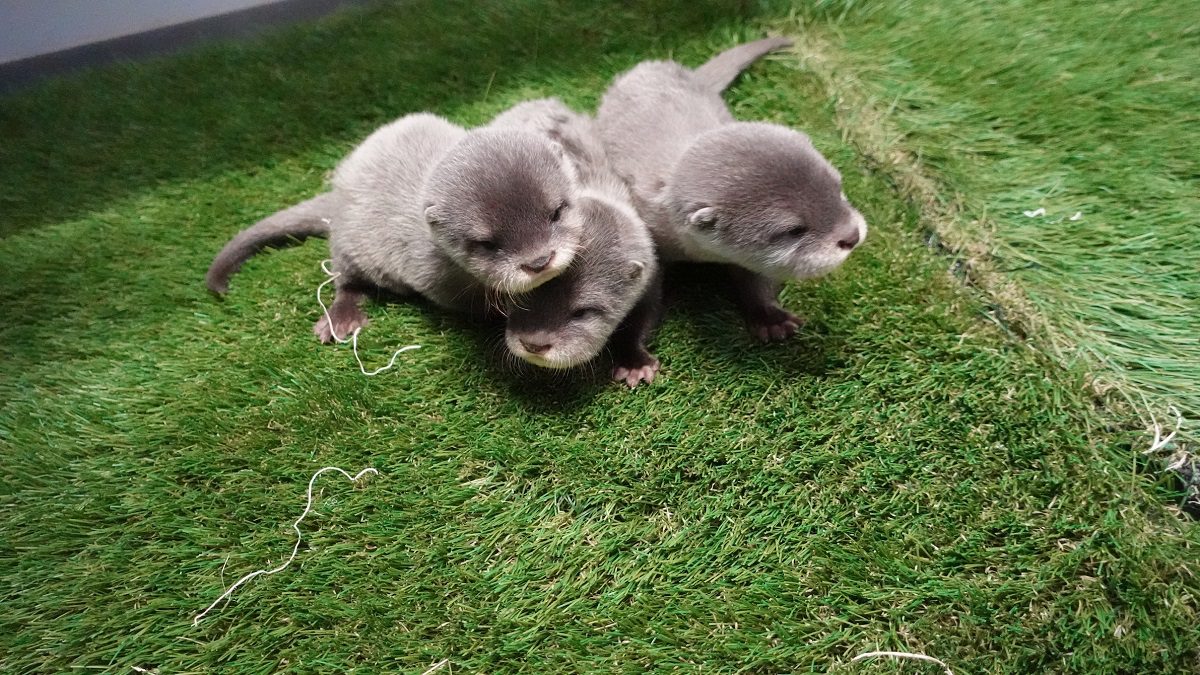 The newest three Asian small-clawed otter pups had their first public outing Tuesday at North Carolina Aquarium at Fort Fisher.
The pups, Gemma, Kai and Ren born Jan. 31, joined their siblings Stella, Mae and Selene born May 21, 2022, and parents that morning in the "Otters on the Edge" habitat. Their adventure was filmed live and shared on the aquarium's Facebook page.
The Asian small-clawed otter populations are in decline. Native to Indonesia, southern China, Southeast Asia and the Philippines, they face threats from residential and commercial development, deforestation, the illegal pet trade, pollution, climate change and poaching.
"The popularity of these pups has given us a unique opportunity to tell the story of how vulnerable this species is in their native habitat and through them, inspiring individual action to protect them," Director Hap Fatzinger said in a statement.
Visit NCAFF Admissions for tickets to the aquarium to visit the otters and follow their journey on Facebook and Instagram using #OtterPupsNCAFF.