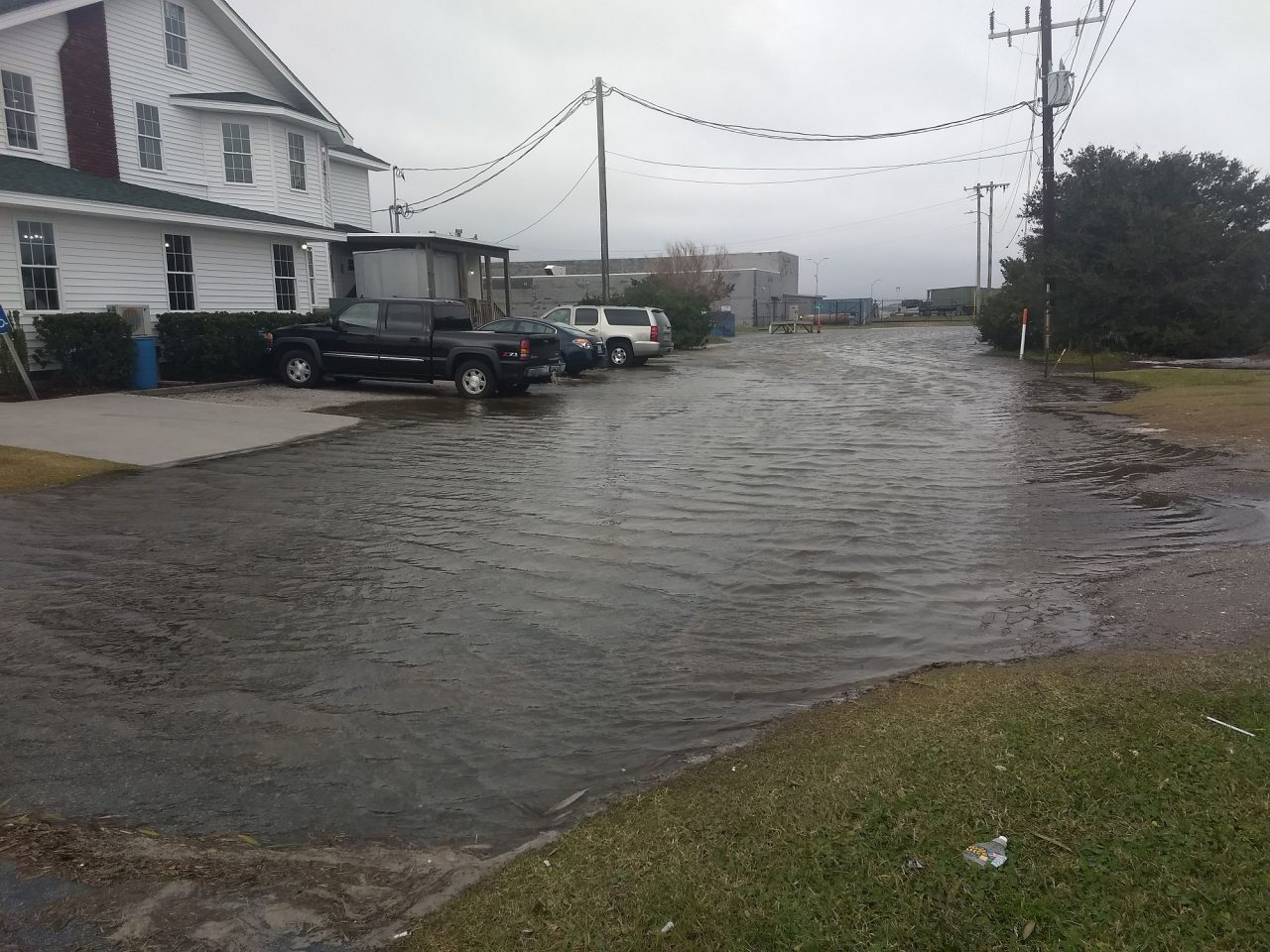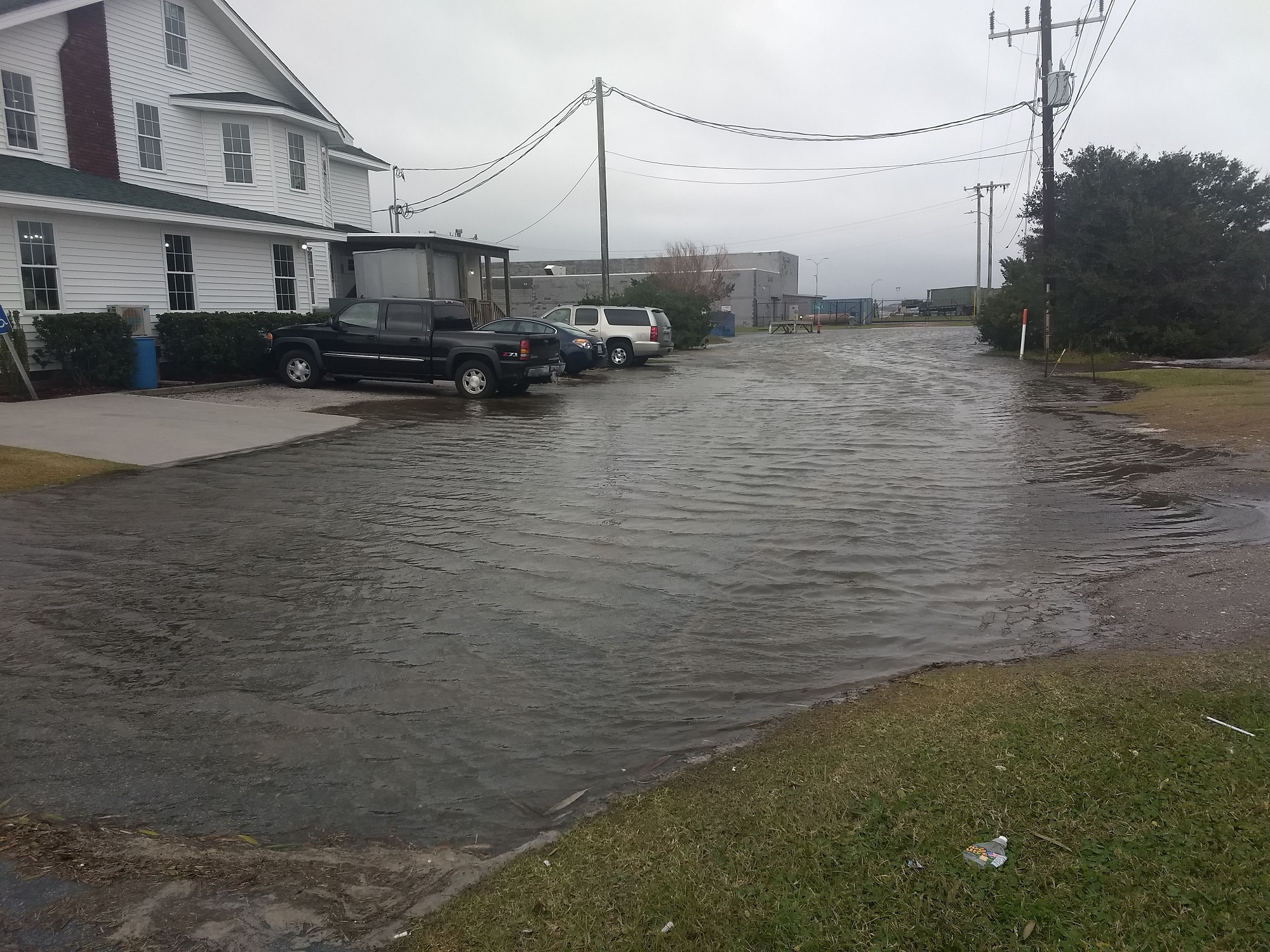 North Carolina Department of Environmental Quality staff are in the beginning stages of getting the state's first Flood Resiliency Blueprint on paper.
NCDEQ's Division of Mitigation Services and AECOM Technical Services of North Carolina Inc., the Raleigh-based consulting firm contracted to lead blueprint development, held a technical advisory group kickoff meeting March 15 at the Maxwell Center in Goldsboro. The technical advisory group is one arm of the stakeholder engagement process AECOM has designed to guide blueprint creation.
Flood resiliency "is not something that we take lightly across the state," Sushma Masemore, DEQ assistant secretary for environment, explained when she welcomed the roughly 100 attendees from local and county governments, state agencies, nonprofit organizations and others invested in flood mitigation.
NCDEQ was allocated $20 million by the North Carolina General Assembly to create a draft blueprint document and accompanying online decision-making tool that will allow agencies, lawmakers, and regional and local government planners to prioritize and direct resources to implement effective flood resilience for North Carolina's 17 river basins.
This statewide initiative to address flooding is the first of its kind, Masemore said.
The project is broken up into three phases. The first two phases include drafting both the blueprint and an action plan for the Neuse River basin as well as developing the online tool. These phases are taking place simultaneously and expected to be complete by December of this year. The last phase to have the online support tool be applied to river basins statewide is expected to occur next year.
The Neuse River was chosen for the pilot study because of the abundance of already existing data, which is currently being analyzed. Once the strategy is developed, it will serve as a template for other basins.
When complete, the tool is expected to recommend projects and funding strategies that reduce flooding, mitigate the impacts of flooding when it does occur, and expedite recovery afterward, according to the website.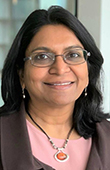 "This is an ambitious statewide endeavor. No state has this goal," Masemore said, adding it will require partnership and participation to ensure success. "Combining current state science, modeling capabilities and sound planning techniques, we believe that North Carolina can create a successful framework that helps identify and justify expanding investments and flood mitigation measures."
Elizabeth Christenson, project lead for the blueprint and DEQ policy adviser, told attendees that the blueprint process is focused on resiliency, "which is long-term planning to reduce the impact" of devastating floods.
"The blueprint is designed to be a standardized flood resiliency approach, an actionable online decision support tool for each major river basin in North Carolina," she said. End users should be able to visualize flood risks, prioritize select location alternatives, and be able to understand the impacts and vulnerability of these choices to their community.
"This kind of approach means that we can transparently implement flood resiliency strategies, prioritize additional data modeling, understand the impacts of potential changes to policy rules and law, and further local stormwater maintenance programs," Christenson said.
The ideal tool would show the impacts from different flood mitigation strategies, from nature-based solutions to structural and nonstructural approaches and beyond. To do this, Christenson said the two strategies for developing the blueprint are statewide and basin-specific.
"Since this is a statewide process document and tool, we know that it needs to apply to each basin. It needs to be flexible to incorporate the needs of each basin," she said. But because each basin is different, the plan is to develop basin-specific action strategies and include stakeholders and government agencies to identify priority data and best mitigation strategies for each of the state's basins.
The legislature directed the division to contract with an organization to develop the blueprint for major watersheds impacted by flooding. The division signed a contract with AECOM Dec. 28, 2022.
AECOM and NCDEQ held the first public meeting on the blueprint during the February Secretary's Environmental Justice and Equity Advisory Board meeting, when they asked the board to help equitably guide the blueprint. The environmental justice board formed a subcommittee to be part of the process.
Related: Environmental Justice Board to assist on flood resiliency
Project Manager Andy Hadsell in AECOM's Risk Solutions Group said that the consulting firm has subcontracted with engineering and planning firms, disaster consultants and other flood modeling and forecasting specialists to build the blueprint.
Since signing on to the project, Hadsell said the AECOM has been focused on establishing engagement by bringing in partners and finding gaps in the existing "wealth of information" on flood hazard identification, flood risk assessment and flood resilience planning.
The existing literature, data, models and engagement components are being compiled into a central system with an eye for any gaps in information. This will help the team better understand going forward how to build recommendations and a framework for the online decision support tool.
During the daylong meeting, the attendees, who were invited because of their past work with flood resilience in the past, met with their assigned technical advisory group.
There are seven technical advisory groups with about 10 members each that are to report to the core advisory group made up of NCDEQ decision-makers and staff. This core advisory group presents information and recommendations to the principal advisory group and DEQ executive leadership for approval. The core advisory group also reports to the legislature, goes out into the community for feedback and holds informal workshops. Plans are to have public input meetings in late spring, as well.
The technical advisory groups are governance; partnership and funding; hazard identification; vulnerability, risk and impact; resilience, mitigation and reduction tool development; acceptance; and the Neuse River Basin Regional Advisory Group. These groups are to meet a handful of times by June.
Nathan Slaughter, a certified planner and certified floodplain manager with ESP Associates, a subconsultant to AECOM, facilitated the Neuse River Basin Regional Advisory Group that afternoon.
The Neuse River advisory group has been tasked with providing input on basin-specific needs and how to engage and use that information at a river-basin level. This group is to serve as a pilot that will help define how future basins are incorporated in the blueprint process, he said.
Slaughter said that the consultant team had nearly completed its "Catalogue of Government and Organization Watershed Planning Efforts," which contains existing statewide and Neuse River Basin and studies, plans and strategies. They also looked at planning efforts by other states.
He reminded the group that everyone on the development side of the blueprint knows that there's tons of information already available, so, "we're not starting from scratch. We're going to build off of all that good data and planning that is out there to help inform and build the blueprint."
Joseph Pitchford, public information officer with the Division of Mitigation Services, explained in a follow-up interview Monday that the principal advisory group met March 22 to hear an overview of the blueprint and discuss the early progress of the technical advisory group. The about 22 attendees representing federal, state and local governments as well as nongovernmental organizations heard from each of the technical advisory group leaders. No changes were made or actions taken.