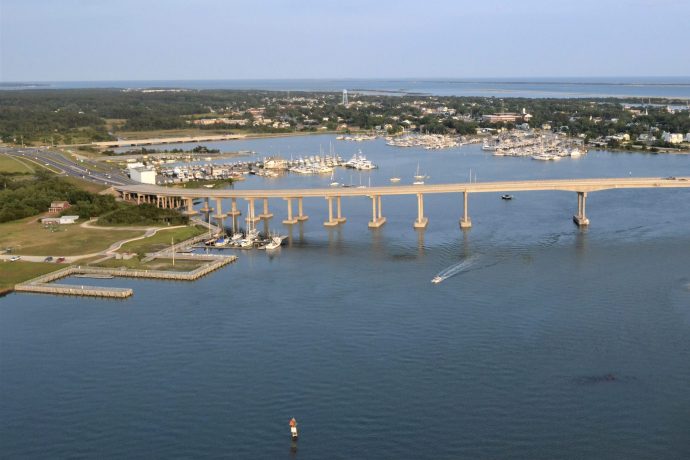 The Coast Guard is proposing to establish a safety zone to protect participants in the Crystal Coast Triathlon.
The safety zone will be effective 8 to 10 a.m. every second Saturday in May, and applies to navigable waters of Gallants Channel near Beaufort. The enforcement period would be subject to change.
Entry of vessels or persons into this safety zone is prohibited unless specifically authorized by the Captain of the Port North Carolina or a designated representative, according to the Federal Register.
The Coast Guard is accepting comments on the proposed rulemaking by May 1. Comments should be identified by docket number USCG–2023–0050 using the Federal Decision-Making Portal at https://www.regulations.gov.
The swim portion of the annual triathlon takes place from 8-10 a.m. the second Saturday in May at Gallants Channel. The race, this year scheduled for May 13, typically has around 400 participants.
"The Captain of the Port, Sector North Carolina has determined that the presence of vessels and anyone else in or transiting the designated area of Gallants Channel in Beaufort, NC during the swim portion of the triathlon would pose a safety concern to the large number of swimmers on the waterway then, and to the vessels and others within the designated area," according to the Federal Register.