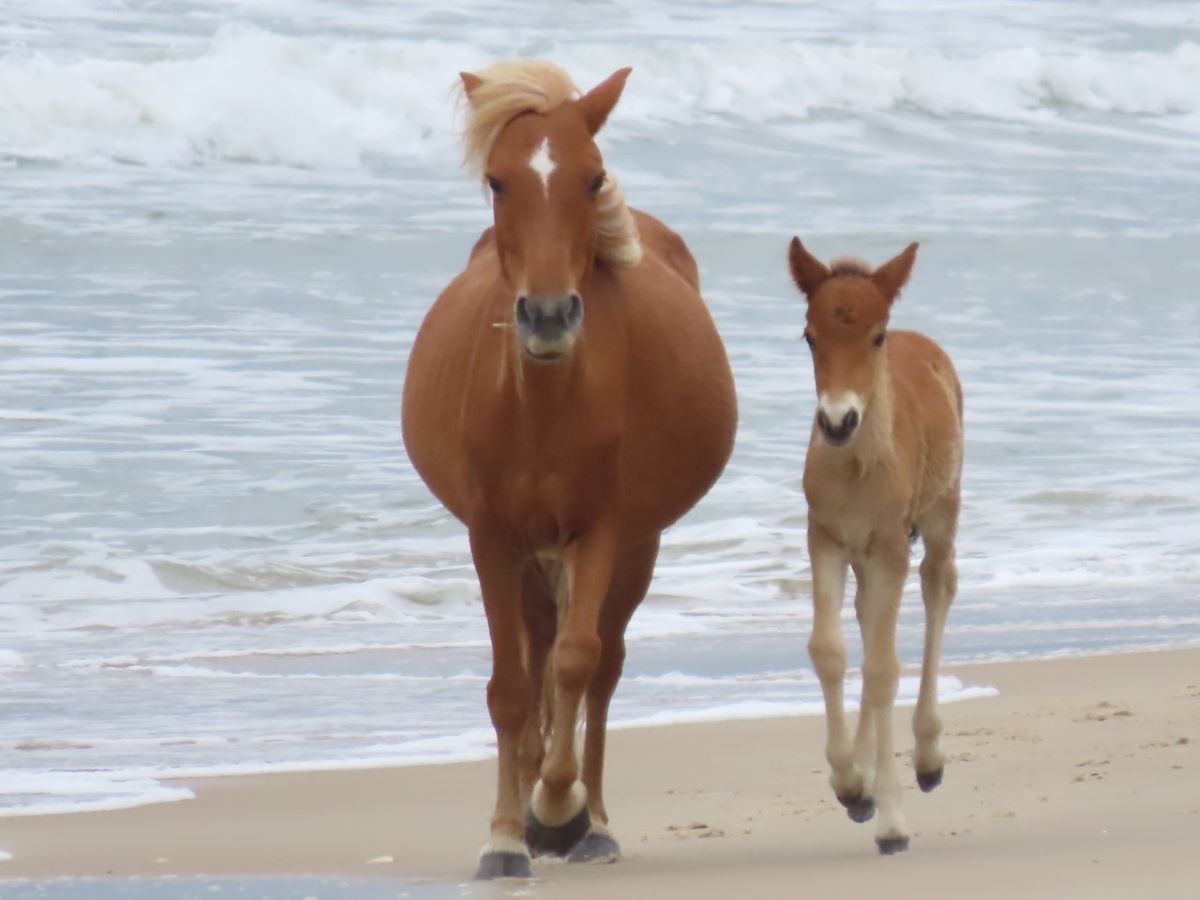 Of the 124 horses on Shackleford Banks at the end of 2022, 61% are female and 39% are male, according to the 2022 annual findings report.
Released Tuesday by Cape Lookout National Seashore and the Foundation for Shackleford Horses, the report states that last year 13 foals were born in the spring and summer. There are 21 horses 18 years and older, and one is male. The oldest living horse on the island is a 28-year-old mare. Herd mortality averages 6% between 1991 and 2022.
The most important factor in protecting the wild horses is public education, and park and foundation officials emphasized that efforts have increased to inform the public how best to watch the horses without interacting with them or interrupting their natural behavior.
These messages are regularly communicated in the media and through programs like the park's "Horse Sense and Survival" tours, which take place monthly in the summer and fall.
For young visitors, the park offers a Junior Ranger Wild Horse Protector activity for sixth through eighth graders and their parent, guardian or youth leader. Junior rangers can check out a backpack with instruments needed to complete activities like those done by the wild horse biologist. Upon completion, students receive an award and are certified as Wild Horse Protectors.