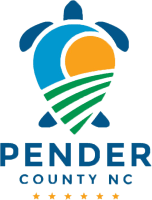 Organizers have planned a handful of opportunities in the Burgaw area between April 29 and May 6 to meet with Curtis Hardison, Claudia Stack and Gary Trawick, authors who have written about Pender County history.
"All three authors have documented various aspects of Pender County history," said Pender County Tourism Director Tammy Proctor.
During the Pender Arts Council's first Swamp Soiree Gala at 7 p.m. April 29, Trawick will sign copies of his book, "Born in Reconstruction: The Story of Pender County, 1524-2010." Trawick is a retired superior court judge who has traveled to all 100 county courthouses in his career. The gala, tickets for which are $35, will be held in the former Dees Drug Store, 111 W. Wright St., Burgaw.
The Pender County Library will host programs with Hardison and Stack at 6 p.m. May 4 at the Hampstead location and 5 p.m. May 5 at the Burgaw Main Library. The library will announce details on the programs closer to the date.
Programming with the authors will also take place during the annual Pender County Spring Fest 9 a.m. to 4 p.m. May 6 on the courthouse square in downtown Burgaw. There will be homemade, handmade or homegrown products from Pender County and live entertainment.
"Griot: The Evolution of Edgecombe" by Hardison documents 13 generations of families from the time of the enslavement of Janey, Tuney and Sangho Shook in Topsail Township. Hardison, who was born and reared in the Pender County community of Edgecombe, attended the Rosenwald schools of Sloop Point and Rocky Point before serving in the Air Force and the Secret Service. He resides in Washington, D.C.
"This book represents the culmination of more than 40 years of exhaustive research into the creation of a family tree that details many of the family branches that have evolved from three Africans," Hardison said in a statement.
"School Belongs to Me" by Stack is the winner of a 2022 Bookfest award for children's multicultural books. Illustrated by Remi Bryant, the book highlights the educational heritage of African Americans during segregation. The book follows Tommy who is visiting his grandmother in North Carolina. Together they visit a Rosenwald school as the community prepares to celebrate the school's 100th anniversary.
Stack said that "School Belongs to Me" is based on the story of the Canetuck Rosenwald School, which celebrated its centennial last fall. Stack earned a bachelor's from St. John's College and a master's from Harvard University. Stack's award-winning documentaries about Rosenwald Schools and sharecropping have been shown at the National Trust for Historic Preservation Rosenwald School conferences, the National Council for Black Studies conference, many film festivals, universities and other venues.
"These events will spotlight our local history in a fun and informative format," Proctor said. "Mark your calendars now and meet the authors."