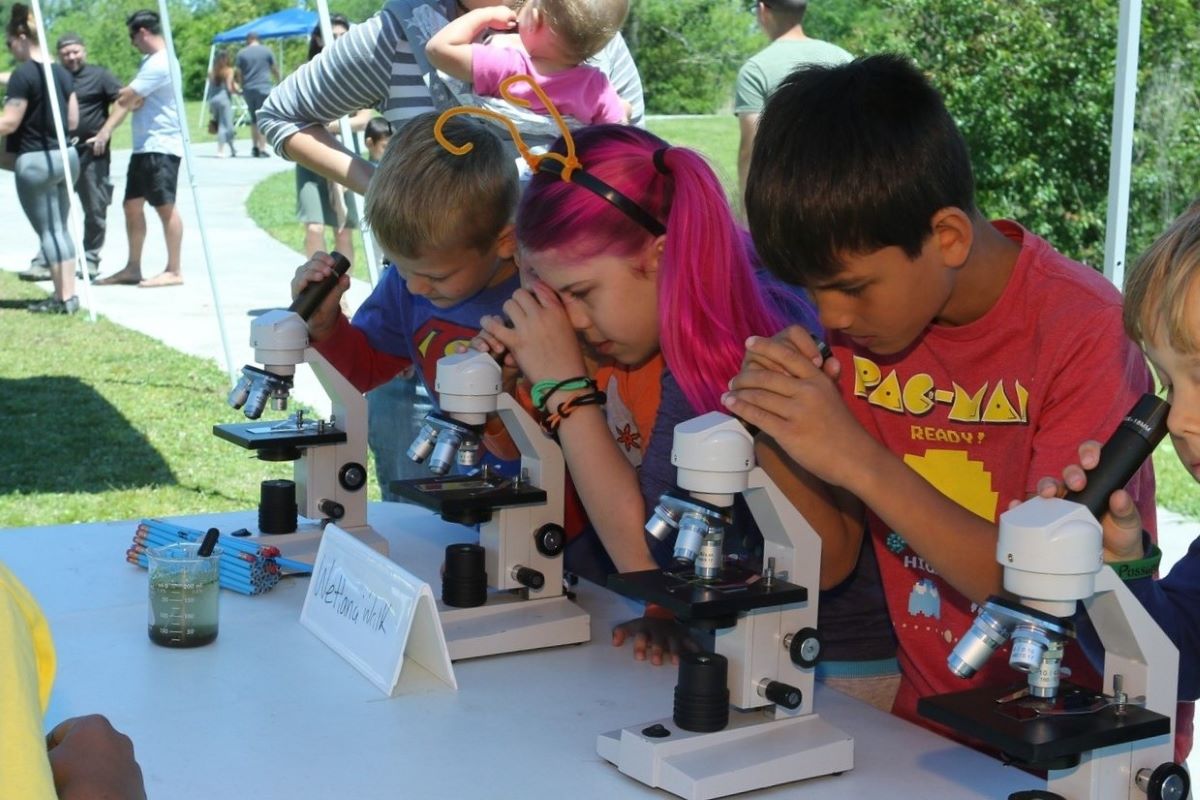 Discover more coastal celebrations and programs at Earth Day 2023.
A Jacksonville-based environmental organization will feature science stations indoors and outside from 10 a.m. to 2 p.m. April 22 during its annual Earth Day celebration.
The nonprofit Sturgeon City Environmental Education Center, which operates out of the site of the former Wilson Bay Wastewater Treatment Plant, is hosting the event.
Guests can register for a time slot on the organization's website. The free tickets are in hourly increments. Attendees can stay as long as they would like, organizers said.
Science stations planned for the celebration include Green City Project, Yoga in Nature, Frog calls, Earth Day handprint, STEM activities, microscopes and Lorax Corner.
County departments and other organizations will have representatives on-site as well. Onslow County Schools will have a booth with science, technology, engineering and mathematics, or STEM, projects, the county parks and recreation department will have a scavenger hunt, and at the Onslow County Solid Waste station, visitors can make bird feeders.
Other groups expected include Onslow County Library, Onslow County Museum & Environmental Education Center, Onslow County Tourism, Onslow County Animal Shelter with dog adoptions, Onslow County EMS, Onslow County PEERS Program, Onslow County Beekeepers Association, North Carolina Aquarium Pine Knoll Shores, Wild at Heart Wildlife Sanctuary and more.
‍Food trucks expected to be on the grounds are ‍Kona-Ice, Pelican's SnoBalls, Tanja's Hella Fat Food, Smokin' Deez BBQ, Funnels of Love, and Double Dog Dare Ya! Hotdogs and Catering.