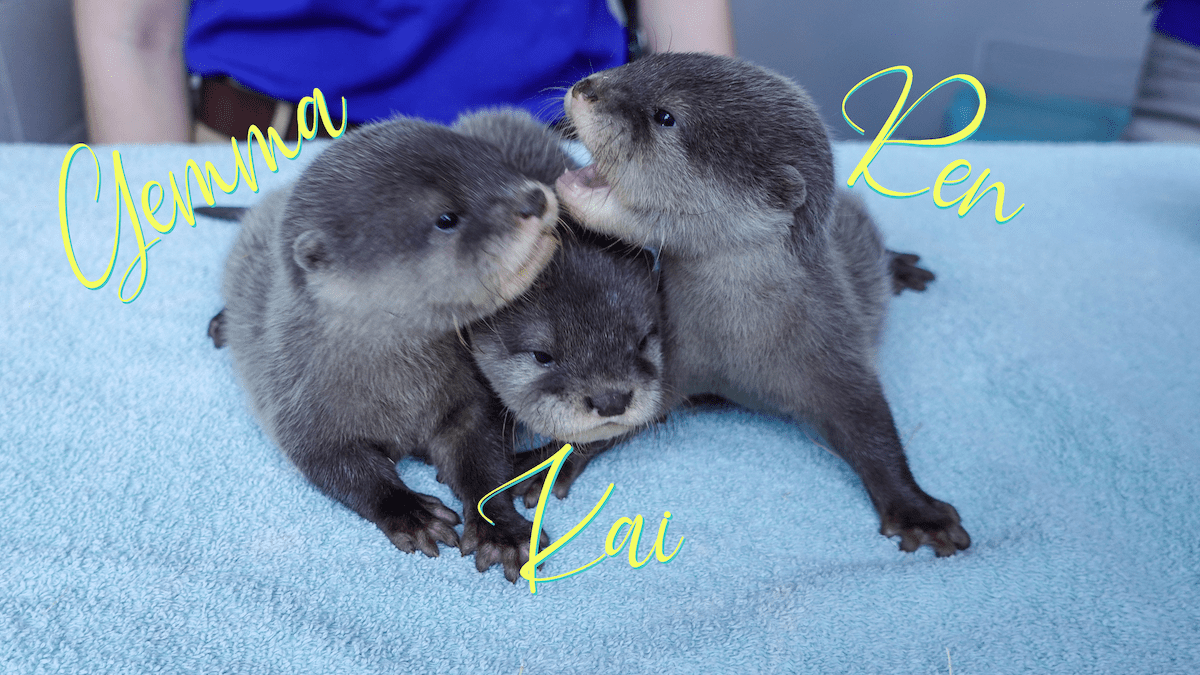 The three Asian small-clawed otter pups born Jan. 31 at the North Carolina Aquarium at Fort Fisher now have names.
The public overwhelmingly chose the names Gemma, Kai and Ren, the aquarium announced Friday.
Nearly 7,000 votes were cast during the weeklong voting period to choose the names for the pups. All the name recommendations came from aquarium volunteers and honored the pups' native habitats of Indonesia, the Philippines, southeast Asia, southern China and southern India.
Gemma, which means gem or precious stone, is a female pup and the first to open her eyes and is the loudest of the three. Kai, which means sea, shell, warrior, is a very large male pup and enjoys a good nap. Ren, which means purity, lotus perfection, is also a male pup and is the smallest of the litter yet meeting milestones quickly. Find out more at Gemma, Kai and Ren.
"We are so inspired by the thousands of people who have voted to name these new pups. Every moment that we can spend sharing their story is critical to saving this vulnerable species. We hope that the awareness it brings to everyone who voted will turn into individual conservation action," Shannon Anderson, Fort Fisher aquarist and lead otter keeper, said in a statement.
Gemma, Kai and Ren remain behind the scenes with parents, Leia and Quincy and sisters, Stella, Mae and Selene.
The second successful birth of a litter of three otter pups in less than a year at the aquarium represents success in the Association of Zoos & Aquariums Species Survival Plan Program. Leia is among 13 breeding female otters in the AZA SSP Program in the United States.
These otters are the smallest of the otter species and listed as vulnerable on the International Union for Conservation of Nature Red List of Threatened Species. Population numbers are declining because of many threats, including residential and commercial development, deforestation, the illegal pet trade, pollution, climate change, and poaching, according to information from the aquarium. Find out more at IUCN Red List.
Keep up with their growth and find out when they will make their debut on NCAFF Facebook, Instagram, Twitter and YouTube. Reservations are required to visit the aquarium at NCAFF Tickets.