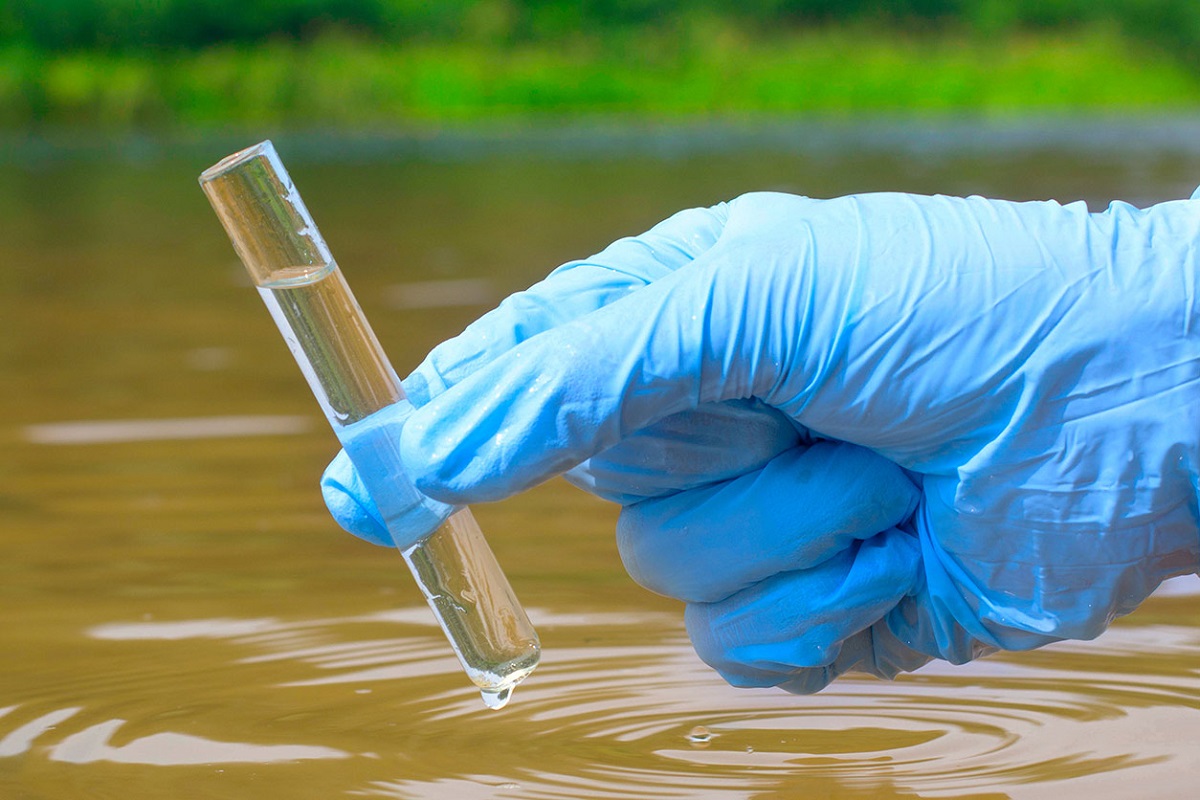 Gov. Roy Cooper's budget proposal would boost efforts to address contaminated drinking water and relieve the staffing shortage squeeze within the state's environmental regulatory agency.
The biennial budget proposal, the Democratic governor's final of his last term, appropriates a little more than $4 million to tackling emerging compounds known as per- and polyfluoroalkyl substances, or PFAS, in North Carolinian's drinking water sources.
That funding would be enough for the North Carolina Department of Environmental Quality, or DEQ, to create a dedicated team within the agency to address PFAS statewide, according to Sharon Martin, DEQ's deputy secretary for public affairs.
Agency staff have been "devoting an increasing amount of time" on top of their existing duties to address issues related to emerging contaminants for nearly six years following the revelation the lower Cape Fear River contained high levels of various PFAS.
Contaminants were discharged into the river, the drinking water source for tens of thousands of North Carolinians, for decades by Chemours Co., a DuPont spinoff, which operates a plant in Bladen County.
"Addressing PFAS statewide is a DEQ priority and we are taking a whole of department approach to protect communities, protect drinking water and clean up existing contamination," Martin said in an email.
The issue is not limited to the Cape Fear River.
Last year, DEQ over the course of three months collected samples at 50 municipal and county water systems that contain two types of PFAS, perfluorooctanoic acid, or PFOA, and perfluorooctane sulfonic acid, or PFOS, above federal minimum health advisories. The agency is hashing out plans to sample hundreds of smaller water systems to gauge PFAS levels statewide.
The agency is working with public water systems to ramp up for proposed federal regulations that would require public water providers to monitor for six PFAS, including PFOA and PFOS.
The U.S. Environmental Protection Agency earlier this month announced a plan to set limits on those and a combination of four other compounds.
Water systems found to have one or more of the chemicals above the proposed limits would have to reduce the levels of PFAS and report sampling results to customers.
In North Carolina, efforts to test for and address PFAS statewide has only compounded a staffing shortage within DEQ.
The department's current average employee vacancy rate is 20%, Martin said. The overall state employee vacancy rate is 23.4%, according to a report in the News & Observer.
Those shortages have held steady for months, leaving employees in a holding pattern of taking on more work while typically making less than their professional counterparts in the private sector.
Cooper is calling for 5% across-the-board pay increase for state employees in the first year and another 3% in the second year.
The proposed budget also includes one-time bonuses, added vacation time and converts longevity pay into retention pay.
Martin noted that Cooper's proposal to inject more than $5 million over two years to cover receipt-supported, or time-limited, state employee positions would "be especially helpful for DEQ."
"The state budget typically does not provide appropriations to support salaries of receipt-supported positions," she said.
Forty-one percent of DEQ staff are receipt-supported.
"At DEQ's current funding levels, many budgeted salaries are not competitive in the current job market," Martin said. "The increases proposed by Governor Cooper's budget will allow DEQ to address salary concerns, better retain and recruit employees, and better serve the people of our state."
The department is requesting 54 new full-time equivalent positions to be funded through a combination of budget appropriations and fee increases.
"DEQ's priority for the fee increases is not to create new [full-time equivalent], but rather to raise position salaries with that additional revenue so that we can (be) more competitive to recruit and retain staff," Martin said.
Cooper's budget also invests in resilience programs aimed at planning for and reducing flood and storm impacts.