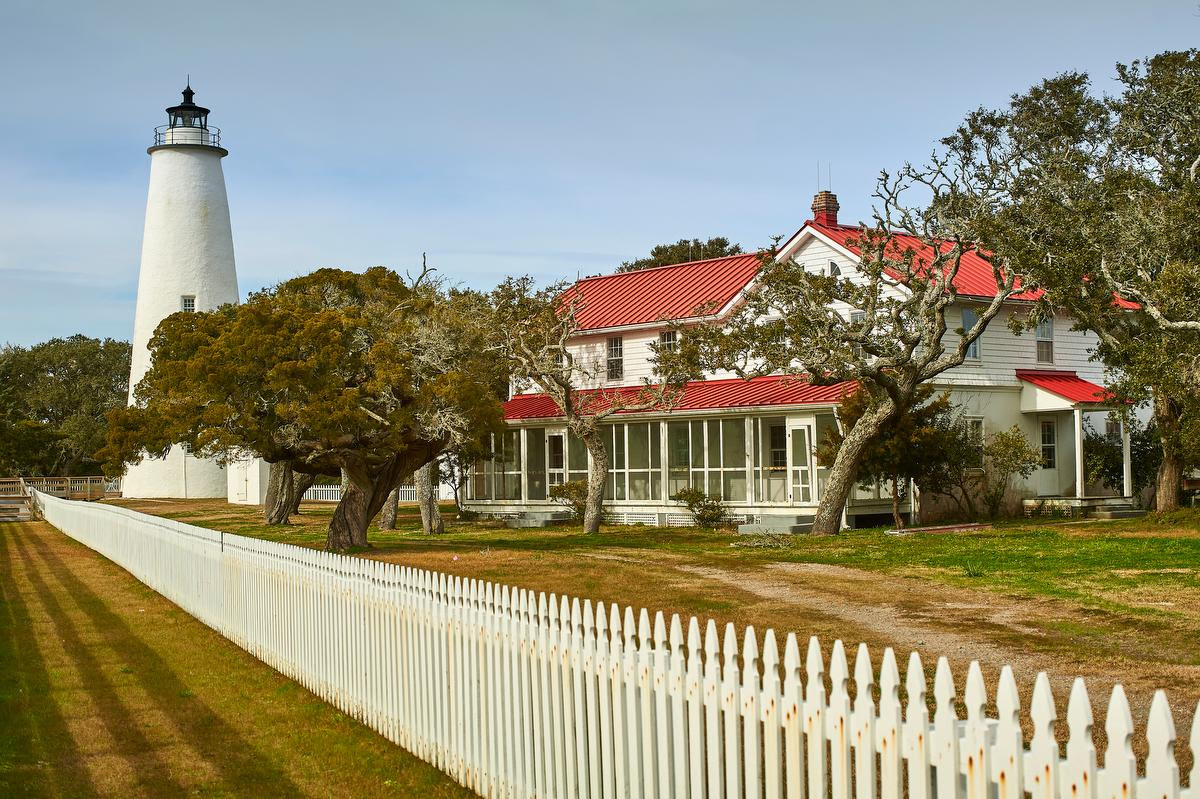 Cape Hatteras National Seashore officials plan to celebrate the 200th anniversary of the Ocracoke Light Station with a special event in May and by holding weekly educational programs through the spring and summer.
There will be special celebration at 1 p.m. Thursday, May 18, including speeches, activities, and a birthday cake. Outer Banks Forever, the national seashore's official philanthropic partner, plans to livestream the event.
Seashore staff are also planning to hold weekly educational programs this spring and summer. Once program details are finalized, they will be added to the special Ocracoke Light Station 200th anniversary webpage.
In 1822, the federal government purchased two acres at the south end of Ocracoke Island for $50 as the site for a new lighthouse and support structures. The 75-foot-tall Ocracoke Lighthouse and surrounding buildings were completed in 1823 by Massachusetts builder Noah Porter.
The seashore protects and preserves the lighthouse, double keepers' quarters, oil house and the other support structures that make up the Ocracoke Light Station. The light continues to serve as an active aid-to-navigation with support from the U.S. Coast Guard.
In addition to seashore staff and community members, the anniversary planning committee includes representatives from the following organizations: