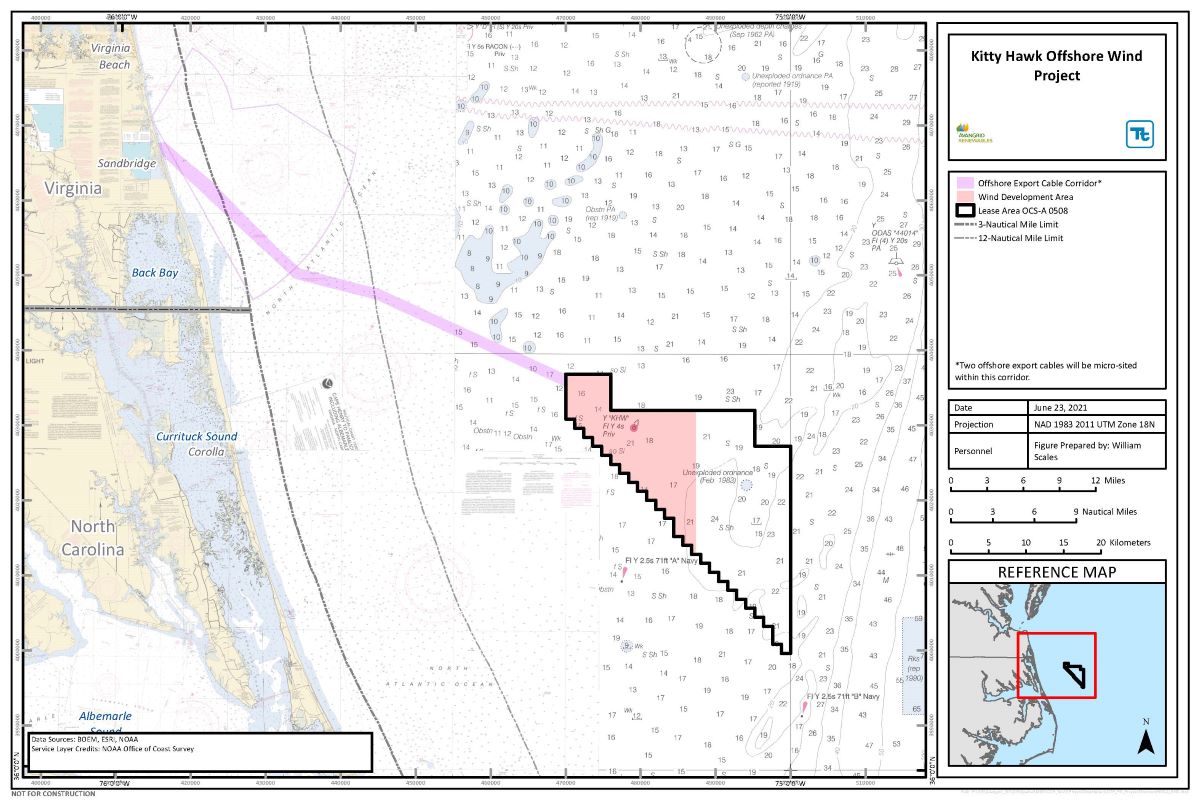 The renewable energy company developing the Kitty Hawk Wind Project will hold four drop-in informational open houses on the coast this month.
Kitty Hawk Wind is an offshore wind project proposed more than 27 miles from the Outer Banks, a site selected by the U.S. Bureau of Ocean Energy Management and the project developer, Avangrid Renewables, according to the website. The project is expected to generate enough renewable energy to power around 1 million homes and businesses.
At each open house there will be informational poster boards about offshore wind projects in general and, more specifically, about the Kitty Hawk Wind Project.
While Avangrid representatives will not give a formal presentation, experts from the Kitty Hawk team will be available to answer questions from all interested attendees.
Open houses are scheduled for the following dates and locations:
4:30-7 p.m. Wednesday at Kitty Hawk Pier House, 353 N. Virginia Dare Trail, Kitty Hawk.
4:30-7 p.m.Thursday at Jennette's Pier, 7223 S. Virginia Dare Trail, Nags Head.
4:30-7 p.m. Monday at Havelock Tourist and Event Center, 201 Tourist Center Drive, Havelock.
4:30-7 p.m. Tuesday, March 21, at Crystal Coast Civic Center, 3505 Arendell St., Morehead City.
The company offers a virtual, self-guided open house on its website, as well.