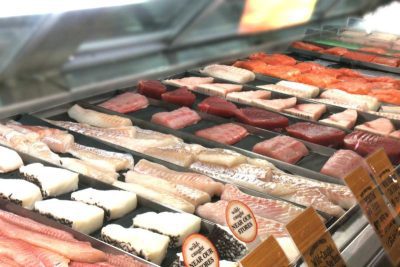 Federal fisheries officials say seafood is good for people, good for the economy and good for the planet and have unveiled a draft plan for supporting the seafood industry.
The public is invited to review and submit comments on the draft National Seafood Strategy released Tuesday.
National Oceanic and Atmospheric Administration Fisheries said the strategy underscores NOAA's commitment to seafood sector resilience and aligns with the administration's goals for economic recovery, environmental sustainability and climate resilience.
Related: Seafood and A Healthy Diet
NOAA Fisheries also noted that the White House Conference on Hunger, Nutrition, and Health points to the need for increased seafood consumption in the United States, which the strategy aims to address.
Officials said the strategy also responds to the unprecedented challenges facing the U.S. seafood industry, including climate change, the coronavirus pandemic, new technologies and other ocean uses, and significant labor shortages and aging infrastructure.
The plan includes four goals: sustain or increase sustainable U.S. wild capture production, increase sustainable U.S. aquaculture production, foster access to domestic and global markets for the U.S. seafood, and strengthen the entire U.S. seafood sector.
Public comments are integral to finalizing the strategy and helping guide the direction of work to support the seafood sector, NOAA Fisheries said.
Written comments may be submitted online until March 16.
NOAA Fisheries is hosting two virtual listening sessions, March 2 and March 9, to present the draft strategy and gather input. The agency said it would schedule additional consultations with Tribal nations on request.
The sessions are scheduled as follows: