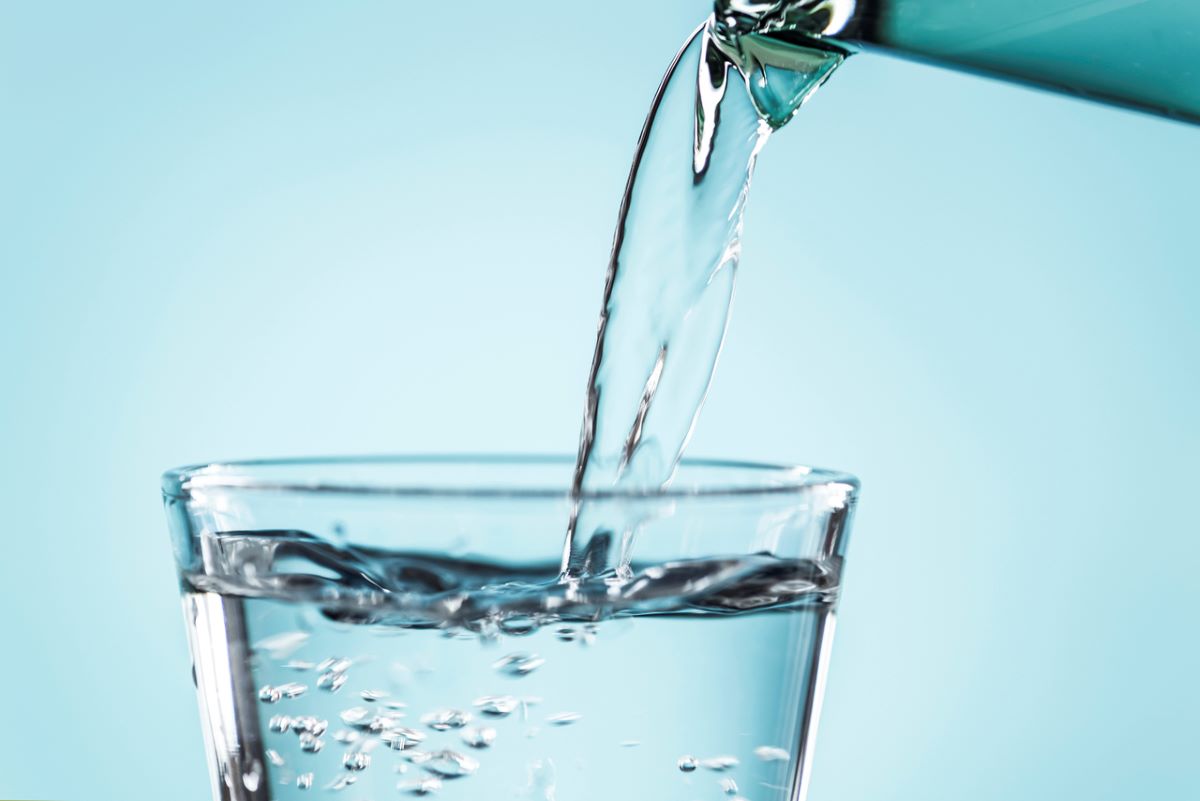 Nearly $463 million in funding will go to 249 infrastructure projects in 80 communities this year that state officials say will strengthen North Carolina's drinking water, wastewater and stormwater systems.
Gov. Roy Cooper and North Carolina Department of Environmental Quality Secretary Elizabeth S. Biser announced the $462.9 million in funding Thursday at the Lexington Regional Wastewater Treatment Plant.
"Every single North Carolinian deserves clean drinking water, and aging water systems are a threat to the health and economies of too many of our communities," Cooper said in a statement. "Thanks to investments initiated by the Biden administration, we can make a once in a generation transformation in rebuilding water infrastructure for towns and counties throughout our state."
The state invests around on average $200 million per year upgrading systems. The additional federal funds from the American Rescue Plan and Bipartisan Infrastructure Law has made it possible to invest $2.3 billion over two years in water infrastructure.
DEQ received 649 applications from 91 of the state's 100 counties, and reconsidered applications from Spring 2022. In total, 734 applications were considered for funding, representing more than $3.5 billion.
The awards are funded by a portion of $2.3 billion from the American Rescue Plan Act, State Revolving Funds, including Bipartisan Infrastructure Law funds, and Community Development Block Grant funding.
Some of these awards are pending approval from the Local Government Commission.
Coastal construction projects include the following:
Bath will receive $9.8 million for a proposed regionalization project to transport wastewater from Bath to Washington's wastewater treatment plant through a new lift station and force main, addressing long-term viability, and $400,000 for drinking water system improvements.
Bald Head Island will receive $506,000 total for asset inventory and assessments for water and sewer.
Beaufort will receive $394,815 for a Professional Park Drive area stormwater inventory and flood study.
Bridgeton will receive $65,000 for wastewater treatment and disposal alternatives evaluation.
Brunswick County will receive $14.9 million to expand sewer service to a disadvantaged/underserved area, including up to 200 new connections.
Calabash will receive $250,000 for stormwater modeling, infrastructure assessment and a master plan.
Colerain will receive $325,000 for a collection system asset inventory and assessment, and $50,000 for merger/regionalization feasibility study.
Columbia will receive $243,000 for a sewer asset inventory and assessment, and $1.56 million for water system improvements.
Cove City will receive $238,875 for a sewer system asset inventory and assessment and $155,360 for water system asset inventory and assessment.
Lewiston-Woodville will receive $335,000 sewer system asset inventory and assessment.
Dover will receive $1.5 million for well construction/replacement project, and $314,645 for drinking water automatic meter reading system.
Elizabeth City will receive $1 million for a lead detection and replacement plan, and $300,000 for a Providence/Charles inflow and infiltration reduction plan study.
Engelhard Sanitary District will receive $3.7 million for wastewater treatment plant rehabilitation.
Havelock will receive $3.12 million for McCotter Canal Bank Stabilization;, $300,000 total for wastewater and water distribution asset inventory and assessments, and $400,000 for area-wide stormwater master planning.
Hyde County will receive $1.19 million for tank rehabilitation and resiliency.
Morehead City will receive $5 million for Calico Creek Stormwater Improvements, constructing nature-based stormwater control measures along neighborhood streets to improve water quality in the impaired Calico Creek.
Murfreesboro will receive $400,000 for a stormwater asset inventory and assessment.
Nags Head will receive $2.9 million for stormwater infrastructure improvements, constructing an innovative stormwater quantity project to reduce the frequency, depth, and duration of flooding, as indicated in the town's vulnerability and adaptation planning document. The town will also receive $244,000 for a water system asset inventory and assessment.
New Hanover County will receive $150,000 for Acorn Branch watershed planning and feasibility, and $250,000 for Pumpkin Creek watershed planning and feasibility.
New Bern will receive $4.15 million for Duffyfield stormwater enhancement project, and $400,000 for a stormwater asset inventory and assessment.
Pasquotank County will receive $150,00 for a reverse osmosis system asset inventory and assessment.
River Bend will receive $100,000 for drinking water treatment improvements.
Rocky Point Topsail Water and Sewer will receive $25 million for drinking water reverse osmosis water treatment plant and associated improvements.
Surf City will receive $400,000 for a new stormwater utility implementation study.
Swansboro will receive $400,00 for stormwater planning for the town's master plan.
Southeast Brunswick Sanitary District will receive $400,000 for preconstruction planning for system compliance improvements.
Southport will receive $9.84 million for wastewater evaluation and rehabilitation of the wastewater system, and $400,000 for a wastewater study.
Topsail Beach will receive $185,000 for a water system supply study, and $400,000 for stormwater capital improvement and resiliency plan.
Washington will receive $400,000 for stormwater planning.
Washington County will receive $5.47 million for Pea Ridge Water Transmission Main, and $970,200 for Roper interconnection repairs.
A list of all projects funded statewide by town or county is available on the NCDEQ website. An expanded summary of the projects with more detail on funding sources and types will be available soon.