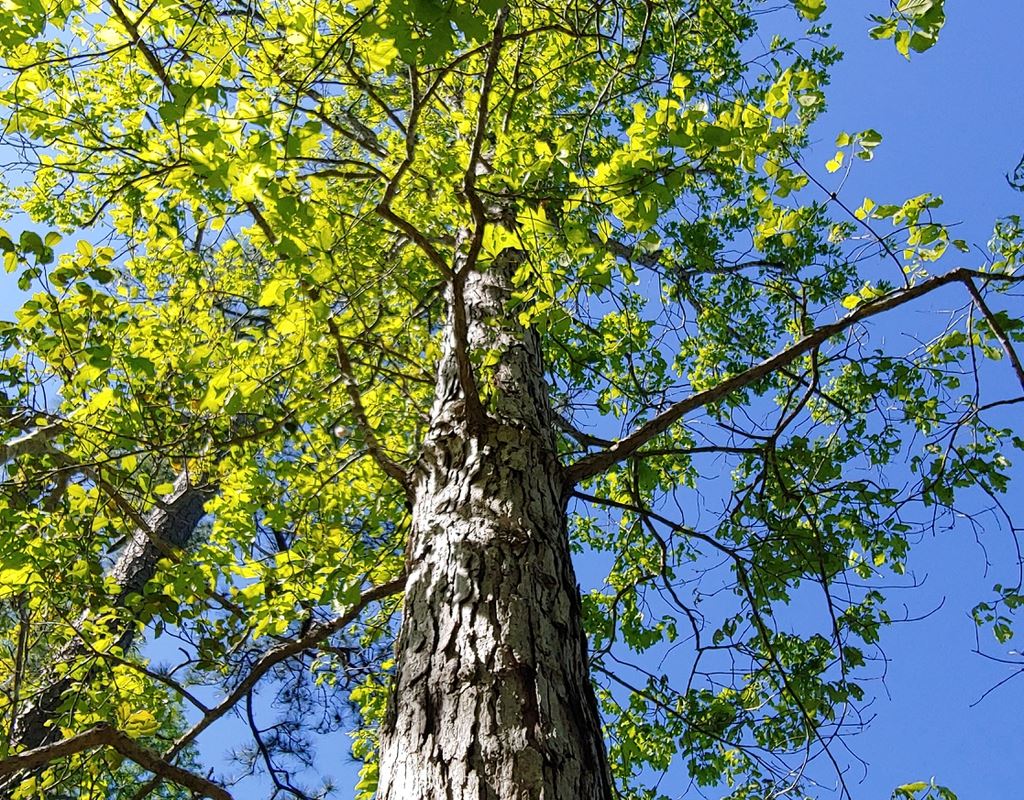 The New Hanover County Center of the North Carolina Cooperative Extension is featuring experts on native trees, snakes, resilience, sustainability, butterflies and more for its monthly extension speaker series.
The talks are scheduled for 10-11 a.m., the first Friday of each month at the New Hanover County Arboretum, 6206 Oleander Drive, Wilmington.
The first talk of the year is March 3 with "Building a Personal Connection with Nature." Join Heather Kelejian, therapeutic horticulture agent, for a brief introduction to therapeutic horticulture. Learn about using nature to improve overall wellness and personal growth with specific activities. Visit Eventbrite to register.
On April 7, attendees can learn about "Native Trees for a Resilient Community with Amy Mead, area natural resources agent. She will teach about native trees that are well adapted to the coastal climate and soil conditions, and how these trees are critical to creating a resilient community. Visit Eventbrite to register.
May 5, the topic will be "Snakes of North Carolina Love 'em? Hate 'em?" Join Rebecca Skiba from the North Carolina Wildlife Resources Commission to learn about snakes that share our coastal habitats. Education can be the key to reducing fears and helping to protect these essential animals in our ecosystems. Registration details will be announced.
"Home and Garden Sustainability" is scheduled for June 9. Join Casey Sandemeyer, Horticulture Program Assistant, to explore practices in your home and garden to protect our resources for future generations. Registration details will be announced.
"Butterfly Gardening" lands on July 7. Butterflies and caterpillars, which is the larval stage in the butterfly life cycle, provide food for birds and other organisms, pollinate flowers and are easy to attract to a garden or backyard landscape. Butterflies are found throughout North Carolina and will flourish within a well-designed landscape of native plants in both rural and urban areas. Join Matt Collogan, consumer horticulture agent, to learn how to create habitat for butterflies in your own backyard. Registration details will be announced.
"Therapeutic Horticulture on the Go" is set for Aug. 4. Join Heather Kelejian, therapeutic horticulture agent, to learn activities to increase mental health and build a lifelong connection with nature. Registration details will be announced.
"Stormwater 101: What is it and what can we do about it?" is scheduled for Sept. 1. Amber Ellis, extension associate with N.C. State's Department of Biological and Agricultural Engineering will provide an in-depth look at stormwater and the systems used to manage stormwater in urban communities and share practices to help mitigate the impacts of stormwater on local waterways. Registration details will be announced.
"Spotlight on Local Foods" is Oct. 6 with Morgan King, family and consumer science agent, who will share information on local food systems and explore the bounty of foods grown in the area area. Registration details will be announced.
Rounding out the program will be "Trees for Coastal Fall Color," Nov. 3. Join Lloyd Singleton, county extension director, to discover learn what trees are best to plant in the fall in the Cape Fear region. Registration details are yet to be announced.
The county's cooperative extension, part of the NC State Extension, offers residents easy access to the resources and expertise of North Carolina State University and North Carolina A&T State University through educational programs, publications and events. Extension agents are charged with delivering unbiased, research-based information to the public.
The Arboretum is 7 acres of gardens and plantings dedicated to demonstrating the best plant species for southeastern North Carolina landscapes, proper horticultural techniques, aesthetic design, environmental stewardship and research.