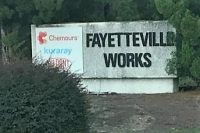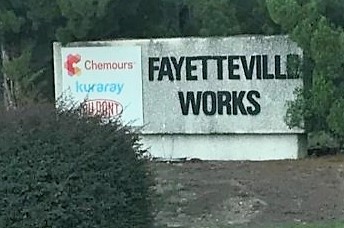 The water utility serving the Wilmington area may intervene in Chemours' appeal of its discharge permit, a judge ruled Thursday.
Meanwhile, the Southern Environmental Law Center, on behalf of Cape Fear River Watch, filed a motion Thursday to also intervene in the appeal.
Administrative Law Judge Donald van der Vaart granted the Cape Fear Public Utility Authority's motion filed Oct. 27 to intervene in Chemours' appeal of a discharge permit that the North Carolina Department of Environmental Quality issued Sept. 15. The permit is associated with the company's Fayetteville Works groundwater remediation system and requires Chemours to reduce the amount of per- and polyfluoroalkyl substances, or  PFAS, the company may allow to reach the Cape Fear River.
"We filed this motion to have a seat at the table so we can advocate for our community for enforcement of the permit as written. The more PFAS Chemours sends to the river, the more it costs us – and our customers – to remove the PFAS from treated drinking water," said CFPUA Executive Director Kenneth Waldroup in a statement. "We also took this step on behalf of our customers, who so far have borne the costs associated with treating drinking water for Chemours' PFAS."
New motion to intervene
The state permit issued in September is for a groundwater treatment system required by the consent order reached by the Southern Environmental Law Center on behalf of Cape Fear River Watch with DEQ and Chemours. The group said it requires Chemours to clean up the PFAS pollution in groundwater and protect downstream communities that rely on the Cape Fear River for drinking water.
"In issuing this permit, the Department of Environmental Quality listened to the public, followed the law, and set limits that will keep dangerous PFAS out of the Cape Fear River," said Geoff Gisler, senior attorney at the Southern Environmental Law Center. "Cape Fear River Watch seeks to join the state in defending this permit that its members rely on to clean up the river."
Cape Fear River Watch had pushed for the more protective limits.
"We are disappointed that Chemours has decided to challenge this permit, threatening to increase the PFAS pollution in our community," said Cape Fear River Watch Executive Director Dana Sargent. "We can't sit idly by while our health and safety are again threatened by Chemours so we hope that we will be allowed to be involved in this case."
Chemours declined to comment for this report.