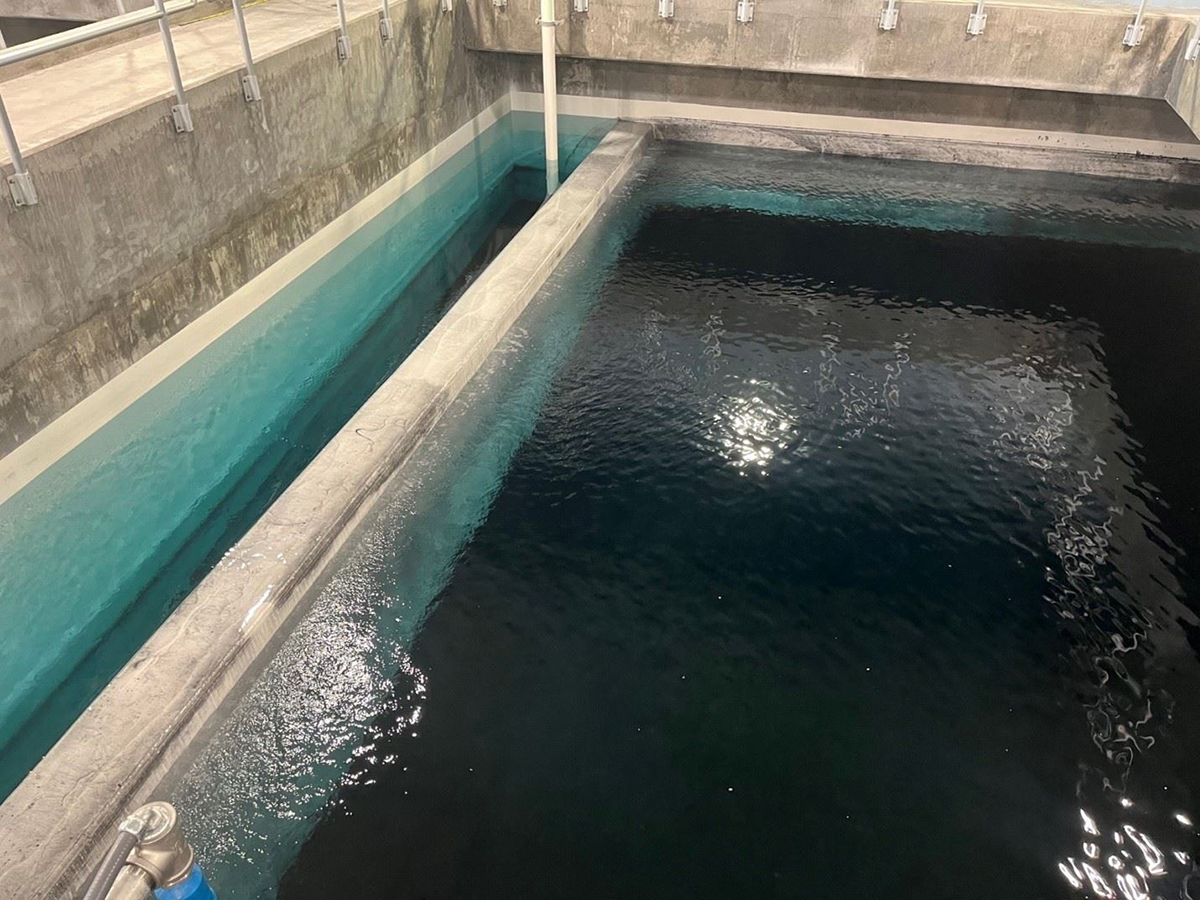 All eight of the Cape Fear Public Utility Authority's granular activated carbon filters under construction at the Sweeney Water Treatment Plant are now expected to be ready for use in removing per- and polyfluoroalkyl substances before the end of the year.
The authority announced the timeline Wednesday, noting that only half the number of filters is required to be ready for effective PFAS treatment. Under the latest construction estimate, that should occur before December, and customers in the Sweeney water system could begin receiving more thoroughly filtered drinking water as soon as early fall.
A representative from Black & Veatch, the contracted project manager for the filter project, presented the latest projection to the authority's board of directors Wednesday, according to a press release from the authority. The project manager told the board that the construction schedule is subject to supply-chain and labor-shortage delays as seen elsewhere.
Granular activated carbon filters have been under construction since November 2019 as part of a $43 million plant expansion to provide more effective treatment for PFAS contamination such as Chemours' compound known as GenX, the authority said.
Chemours is a DuPont spinoff with a manufacturing plant near the Cape Fear River in Bladen County.
Special report: GenX five years later
The authority noted that, based on its projected drinking water demands, only four of the eight filters are required be online to provide treatment to undetectable or nearly undetectable levels.
The existing system at the Sweeney plant uses biological filters that contain granular activated carbon filters but removes only about 35% of the PFAS in untreated water from the Cape Fear River.
The granular activated carbon filter media began arriving at the plant in late July. The authority said each filter will hold 320,000 pounds of media, or eight truckloads.
Officials said that once the media is installed in a filter, it must be "washed" and "rinsed" over a number of days to get it ready for effective use. The process is to take place in succession for each of the eight filters.
The Sweeney plant remains in operation during the work, producing about 80% of the drinking water the authority distributes to its customers.