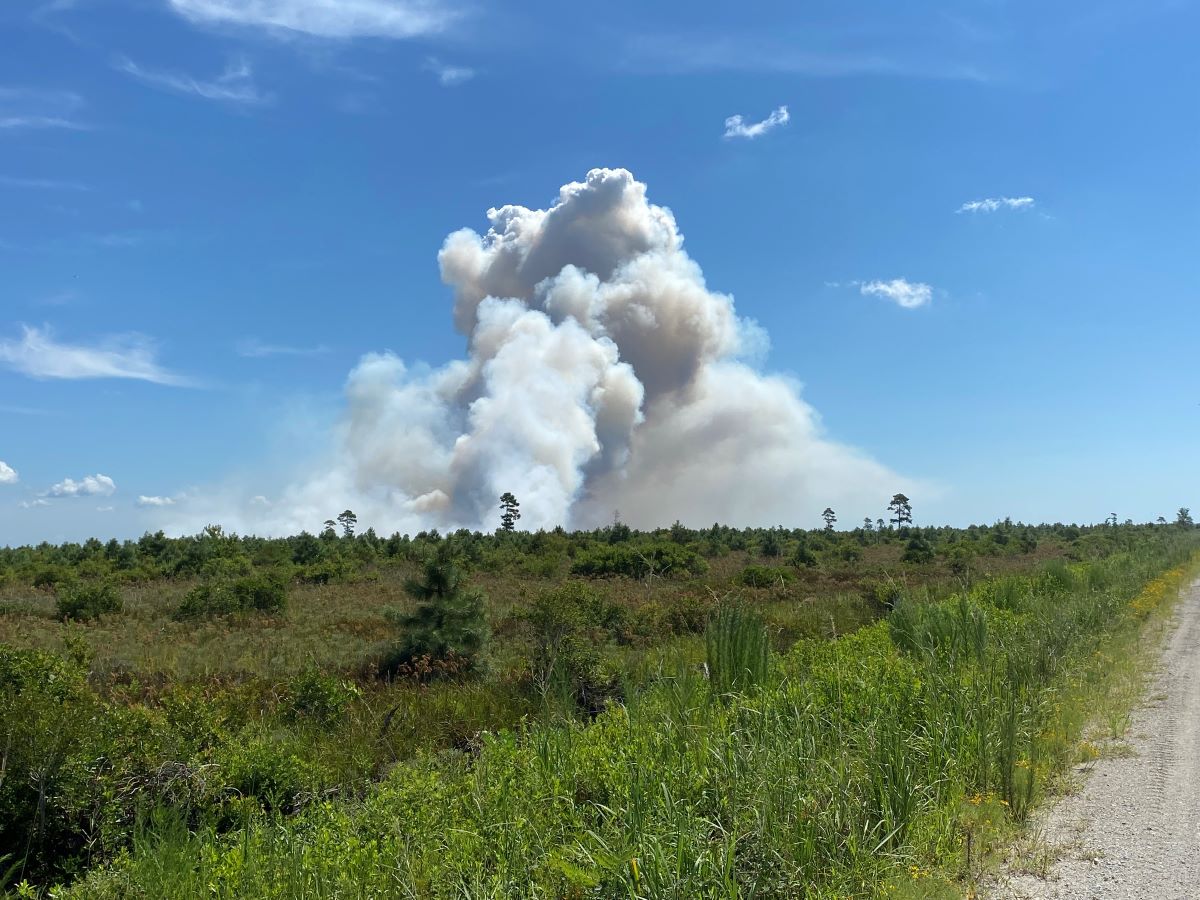 A forest fire that started earlier this week in the Holly Shelter Game Land has grown significantly and was only 25% contained Thursday.
The blaze, which officials now call the Juniper Road Two Fire, was estimated at 2,000 acres after pushing beyond fire lines Wednesday. The flames were moving east toward N.C. 50, about 2 miles away.
Officials said the Juniper Road Two Fire was caused by a lightning strike Tuesday deep in the interior of the game lands. The fire had expanded from 150 acres early Wednesday to more than 1,500 acres by that evening.
Related: Firefighters battle 150-acre Holly Shelter Game Land blaze
Fire personnel were working to reorganize containment lines and catch wind-driven spot fires but difficult terrain, changing weather patterns with wind gusts, low relative humidity and high heat index values made firefighting efforts more difficult.
Officials said no structures were threatened but they urged the public to remain vigilant and continue monitoring local news. Hazardous road conditions due to smoke may be a factor during the evening and overnight hours.
Efforts to fight the fire include a dozen tractor plow units with crewmen, one helicopter, two single-engine air tankers, one scout and lead plane and 21 personnel from the N.C. Forest Service.
Officials reminded the public to keep drones away from wildfires. While drones provide unique opportunities for aerial video and imagery of wildfire activity, they are unauthorized. Flying a drone near or around a wildfire compromises the safety of pilots and interferes with firefighting efforts.