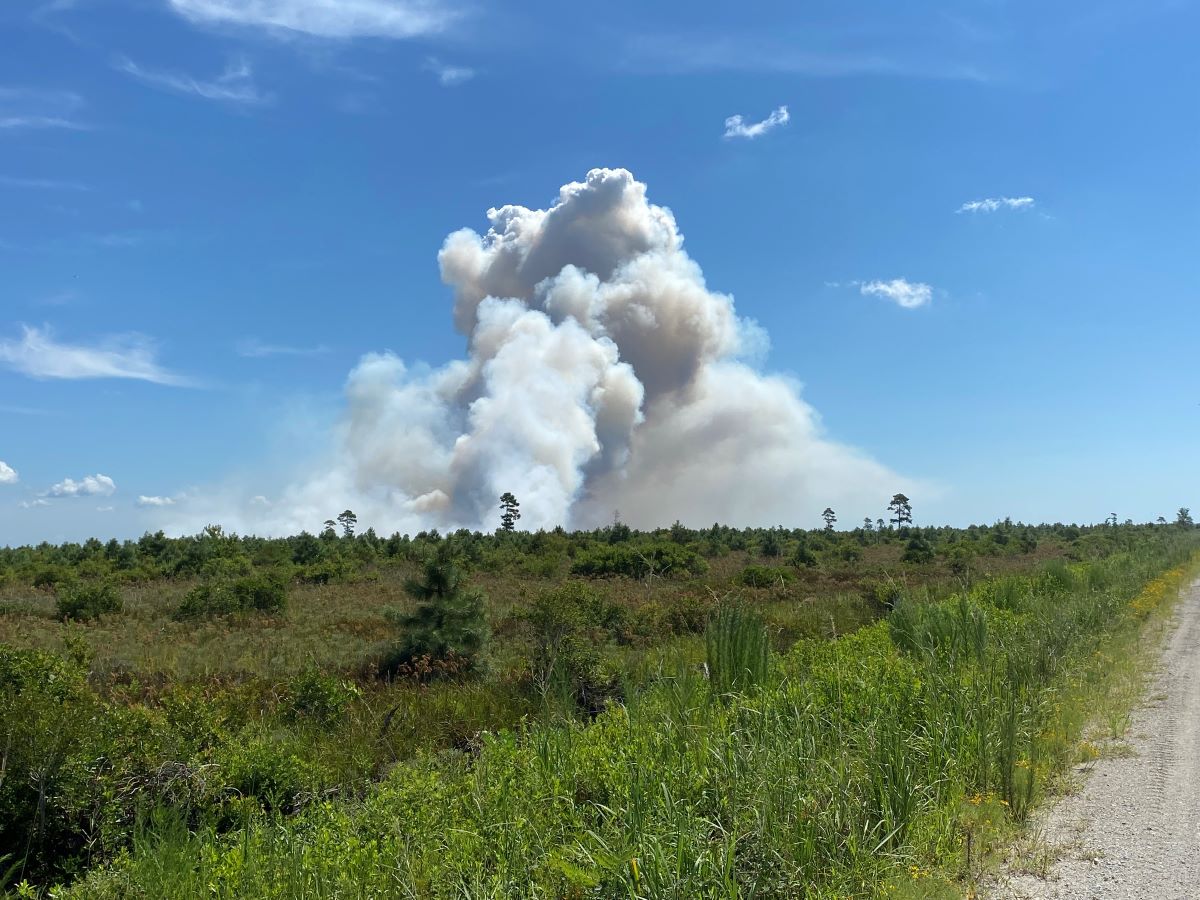 Update Aug. 11: The fire grew from 150 acres to more than 1,500 acres by dark Wednesday evening and was 14% contained, according to an 11:49 p.m. Wednesday social media post from Pender County Emergency Management.
"Crews will continue working hard on the ground and from the air all day tomorrow (Thursday) to build containment lines and get closer to bringing this large fire under control. No threat to any homes at this time," the post states.
On site were 12 North Carolina Forest Service tractor-plow units, a handful of crewmen, a mechanic, five district forest rangers, the Forest Service public information officer, one helicopter, two scout planes, lead plane, two single engine air tankers, state wildlife personnel, Pender EMS & Fire EMS unit, Pender County's EMS, Fire EMS and other emergency services personnel as well as Onslow County emergency services personnel.
Both Pender and Onslow agencies are working closely with the state Forest Service "with suppression and planning ahead for anything that could be needed on this fire," the post states.
Original post Aug. 10:
Pender County Emergency Management and the North Carolina Forest Service responded Wednesday to a 150-acre wildfire in Holly Shelter Game Land.
The state-owned game land covers 64,743 acres in Pender County.
Tammy Proctor, public information officer for the county, told Coastal Review Wednesday that the fire was under investigation.
Officials said smoke from the fire may affect Maple Hill, Holly Ridge and other areas near Pender and Onslow counties.
This isn't the first fire in the Holly Shelter Game Land this month.
On Aug. 2, Pender County Emergency Management staff and the state Forest Service contained a 10-acre fire, possibly caused by lightening, in the game land. Three rangers, six tractor units, a scout plane and a helicopter responded, according to Emergency Management's Facebook page.