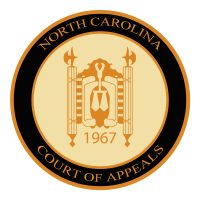 The North Carolina Court of Appeals has denied Cape Fear Public Utility Authority's attempt to intervene in the state's lawsuit against Chemours.
Judge Allegra Collins ruled Tuesday that the lower court did not abuse its discretion in its judgment that the utility's third motion to intervene was untimely. Judges Richard Dietz and John Arrowood confirmed the ruling.
CFPUA first attempted to intervene in mid-October 2017, a little more than a month after the North Carolina Department of Environmental Quality launched its legal fight against Chemours after the public was made aware the company had been discharging chemical compounds from its Fayetteville Works Facility into the Cape Fear River for decades.
Per- and polyfluoroalkyl substances from the plant have contaminated ground water and emitted into the air.
CFPUA argued in 2017 that the state was not sufficiently representing the authority's interests.
The utility withdrew the motion to intervene about a month later after the state agreed it would notify and accept comments on any proposed settlement with the chemical manufacturer.
The state, joined by Cape Fear River Watch, filed an amended complaint in April 2018 and, the following November, published a proposed Consent Order with Chemours that CFPUA said was flawed because it did not address downstream users who were not private well owners. The utility filed a second motion to intervene that December, then removed the motion the following January.
CFPUA filed its third and final motion to intervene Sept. 8, 2020, alleging a proposed addendum to the consent order failed to equally protect groundwater and surface water users.
CFPUA Executive Director Kennth Waldroup told the Wilmington StarNews, "We filed our complaint because the Consent Order between the State and Chemours lacked remedies for surface water users, so the interests of CFPUA customers had not been addressed. Since we initially filed our motion to intervene, (DEQ) Secretary Elizabeth Biser and the Department of Environmental Quality have begun to take steps to address our concerns."
The consent order requires Chemours to reduce the amount of PFAS the company releases into the environment.
The company in late 2019 began operating a newly installed thermal oxidizer designed to destroy 99.99% of PFAS from being emitted into the air.
The consent order also requires the company to prevent about that same percentage of PFAS from entering the Cape Fear River.
The company has also been ordered to provide whole-house filtration systems or pay to have properties with private wells contaminated by PFAS hooked to public water systems.