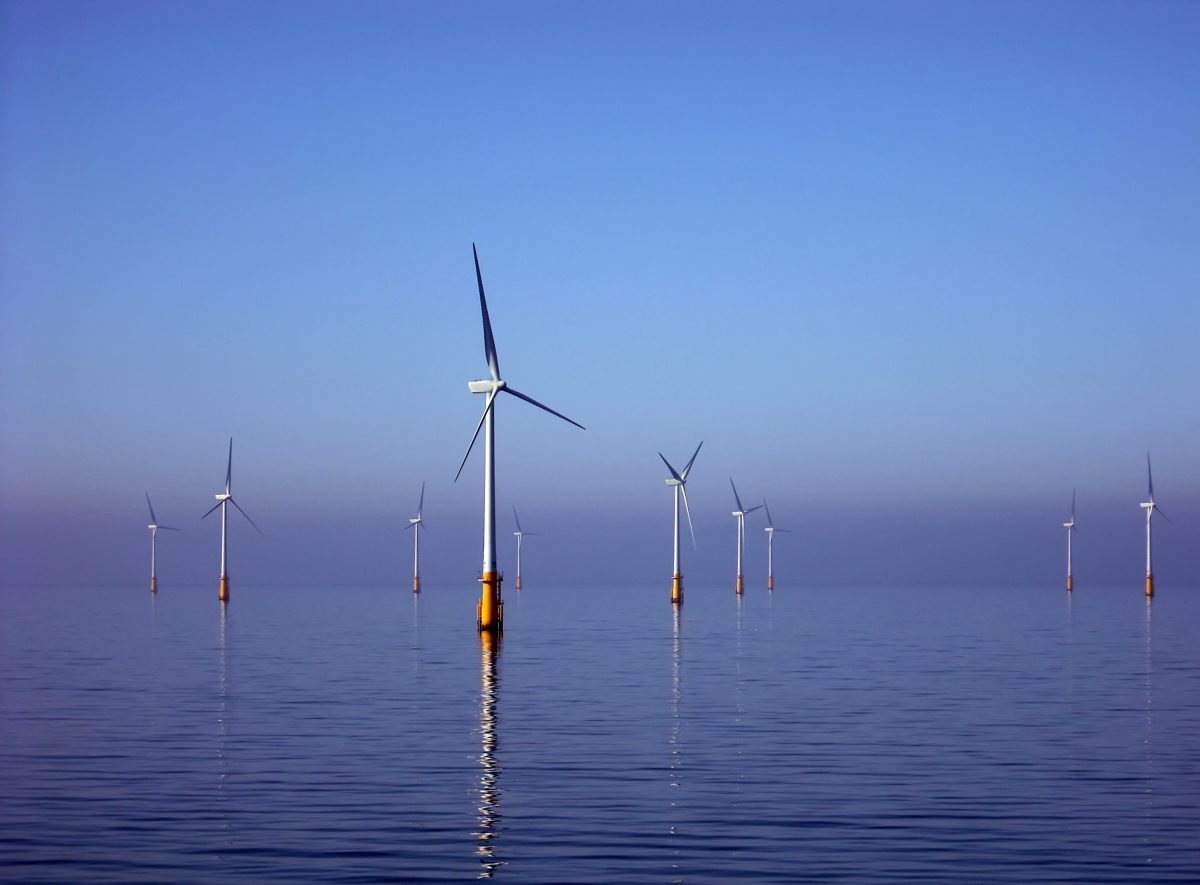 WILMINGTON – The top executive of the North Carolina Ports Authority is expected to make a presentation during the meeting this week of the state offshore wind task force.
The North Carolina Taskforce for Offshore Wind Economic Resource Strategies, or NC Towers, advises Gov. Roy Cooper and policymakers on advancing offshore wind energy development and its associated economic development and job creation for the state.
State Ports Authority Executive Director Brian Clark, one of 28 task force members, is first up on the agenda for the meeting set for 9:30 a.m. Thursday at Aloft Wilmington at Coastline Center, 501 Nutt St., Wilmington.
The discussion follows recent news reports of efforts to tout the authority's Radio Island property at the Morehead City port as a terminal to support offshore wind development. The site includes deep-water access a short distance from the ocean and space for manufacturing and warehouse facilities, along with outdoor spaces for the enormous turbine components.
Efforts to promote Radio Island as a terminal for offshore wind development have been going on for more than a year. Then-Carteret County Economic Development Director Don Kirkman made a presentation in May 2021 to the city council to encourage local support for any as-yet unannounced plans for development of Radio Island as a staging area for turbine parts manufactured elsewhere or as a port-based manufacturing site for components.
Kirkman said at the time that Radio Island was years away from being ready to support the offshore win industry.
Also during the meeting Thursday, North Carolina Dept. of Commerce Assistant Secretary for Clean Energy Development Jennifer Mundt, a member of the NC Towers staff, is expected to provide an update on the Carolina Long Bay, or Wilmington East, leasing area for offshore wind.
The Department of the Interior announced March 25 that it had completed its environmental review and would hold a wind energy auction May 11 for two lease areas totaling 110,091 acres in the Carolina Long Bay area. If developed, federal officials say they could result in at least 1.3 gigawatts of offshore wind energy, or enough to power nearly 500,000 homes. 
Officials said the auction would allow offshore wind developers to bid on one or both lease areas in the Wilmington East area. The two lease areas are similarly sized and distanced from shore and have similar energy potential.
Cooper established NC TOWERS in June 2021 by executive order.