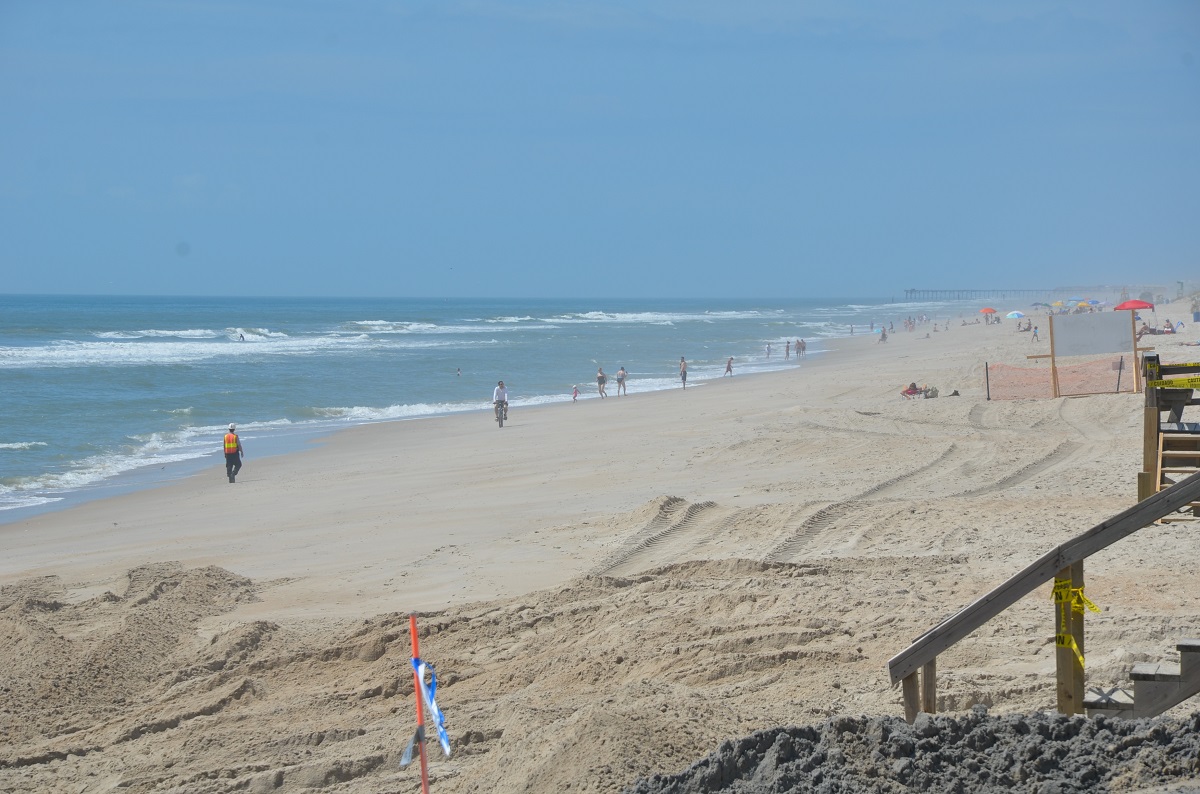 Sand placement is expected to begin Friday at Carolina Beach near the Halmet Street beach access, the Army Corps of Engineers announced Thursday.
This work is part of the coastal storm risk management project that officials said would provide protection from erosion and other effects from coastal storms.
Sand placement in the Carolina Beach portion of the project is anticipated to take four to five weeks to complete but could change due to weather, mechanical issues or other unforeseen complications. Progress can be followed using the Corps' online sand placement tracker, which shows the section of beach closed for construction.
As of Thursday, the contractor for the beach fill has staged equipment beachside on and around the beach access at Hamlet Street. Multiple trucks are expected to bring large sections of pipe and heavy equipment onto Pleasure Island to the Hamlet Street beach access area.
The contractor is to place pipe from the ocean to the beach adjacent to Sandpiper Street beach access, Corps officials said. The process is to end just north of the Carolina Beach Fishing Pier.
Following this step, the contractor is to move the pipe back to the offshore pipe landing and repeat the process in the southern direction, eventually into the Kure Beach section of the project.
Officials ask the public not to enter construction areas, which will be fenced-in with orange fencing and signs, keep a safe distance from all heavy equipment and from the discharging end of the pipe, and read and follow signs and instructions given by contractor personnel. Only cross over a pipe where the sand has been piled up over pipe to create a safe crossing ramp. Do not stand or sit on the pipe.
The Corps awarded on Jan. 18 the $20 million Coastal Storm Risk Management at Carolina Beach and Kure Beach contract to Texas-based Great Lakes Dredge and Dock Co. LLC. The Corps shifted available funds in fall 2021 to Carolina and Kure Beach projects after expected federal funding did not come through.
Related: Scramble On For New Hanover Sand Money
Related: Nourishment funds now secured for 2 New Hanover towns